Join us for an evening with GOOD STUFF, The Music of Steely Dan, Sting, Stevie Wonder, and Gino Vannelli at The Cutting Room!
About this event
GOOD STUFF is a tribute to Steely Dan, Gino Vannelli, Sting and Stevie Wonder, all in the same show! It's a perfect evening of top-notch entertainment. The finest musicians and singers in the metropolitan area playing great music that audiences rarely hear live with skill and perfection. Music lovers and concert-goers who enjoy the sophisticated music of these great artists are certainly in for a treat.
GOOD STUFF uniquely focuses on the music of Steely Dan, interwoven with the very best cuts from Gino Vannelli, Sting, and Stevie Wonder. It's the ONLY show that significantly captures the genius of four of the greatest musical artists of our time.
Members of GOOD STUFF have worked with B.J. Thomas, The Les Paul Trio, Jose Feliciano, Chuck Berry, The Crests, Jimmy Webb, Lenny Welch, The Drifters, Frank Zappa's Band from Utopia, Allan Schwartzberg, Keith Emerson of ELP, Bucky Pizzarelli, Gloria Lynne, Jay Leonhart, The Vivino Brothers, The Marvelettes, David Bowie, Madonna, The Shirelles, Marc Anthony, Paula Atherton, Joss Stone, Morton Harkett, The Mystics, The Bernie Worrel Orchestra, Hanson, Blondie, Glen Velez, The Shirelles, Bo Diddley, The NJ Ballet, Edward Villella, New Power Soul, The E Street Band, The Duprees and The Asbury Jukes.
GOOD STUFF is a Must-See Show!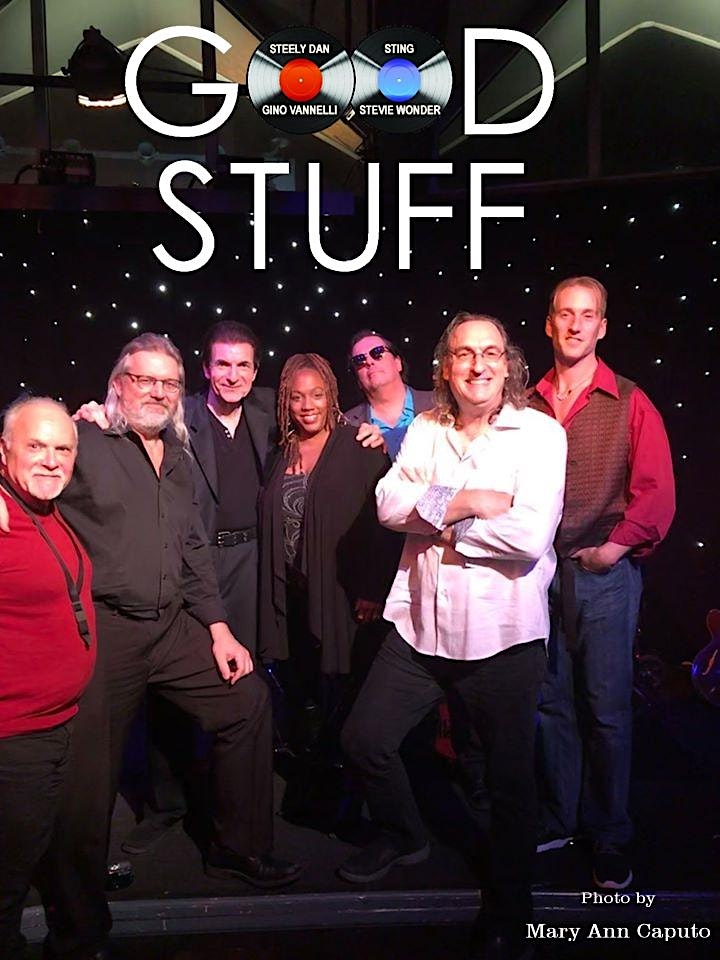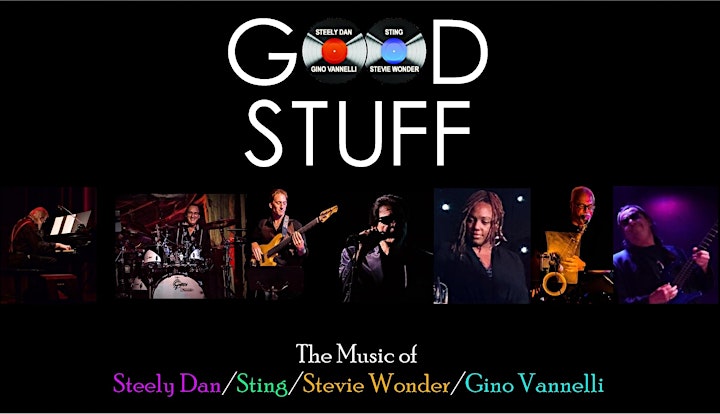 Organizer of GOOD STUFF, The Music of Steely Dan, Sting, Stevie Wonder and Gino Vannelli