About this Event
Good One: A Podcast About Jokes is a podcast about - well - jokes, and the people who tell them. Each week, a comedian will play one of their jokes and then break it down with Vulture.com Senior Editor Jesse David Fox.
Special Guest: Julie Klausner
+ Catherine Cohen !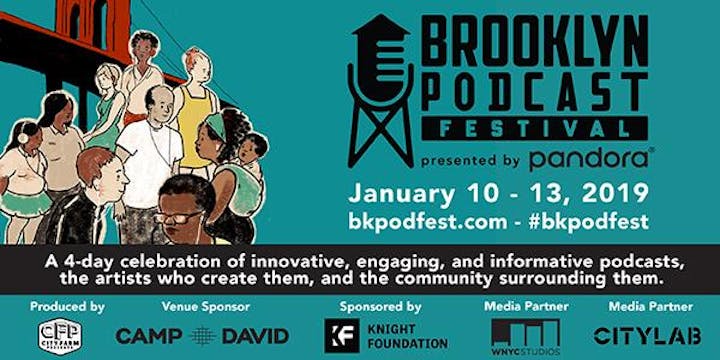 About the Brooklyn Podcast Festival
The Brooklyn Podcast Festival is presented by Pandora. WNYC Studios is a media partner of the Brooklyn Podcast Festival.
Launched in 2017, the Brooklyn Podcast Festival is a celebration of innovative, engaging, and informative podcasts of all genres, the artists who create them, and the community surrounding them. The Festival gives audiences the opportunity to see their favorite podcasts live and a chance to discover new and up and coming shows.