Description
Welcome to Good Habits 360
Join Dr. BJ Fogg and his Stanford research team for an insightful and practical half-day experience on creating Good Habits.
We call this event "Good Habits 360" because it's about beneficial habits in all aspects of life: fitness, nutrition, productivity, sleep, creativity, and more.
What you learn at Good Habits 360 will boost your professional impact and can be a key turning point in your personal life.
---
Who is organizing Good Habits 360?
Hello. I'm BJ Fogg, a researcher and innovator at Stanford University. I invite you to join my research team at a new event that's all about good habits.
My lab at Stanford -- now named the "Behavior Design Lab" -- is bringing people together for a half-day of learning and discovery. Our purpose is to further research on habits and to have impact in the real world. This gathering is part of our Good Habits Project.
(Warning: The pic of me below is huge. Eventbrite doesn't give me a way to make my mugshot more subtle. Sorry)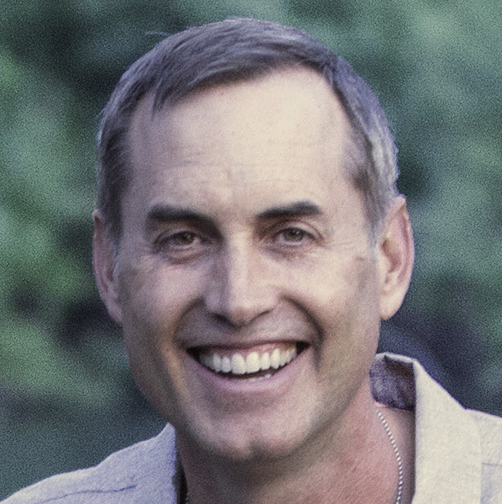 I am personally designing this event to be the most beneficial 4.5 hours of your life. Yes, that's my intention. (Will I succeed? I hope so. You can let me know when we do the follow-up evaluation.)
I play a big role at Good Habits 360. Start to finish, I will moderate the event. But that's not all. During each plenary, I will share breakthrough methods in Behavior Design. Specifically, I will give you new insights into about how habits really work.
During the breakout sessions, you will interact my research team as you apply your new insights and skills to your everyday life. You can also use what you learn to benefit the lives of others, such as your family or co-workers.
---
What is the style of this event?
I love organizing and moderating events.
If you've joined me before, you know that my style is casual and a bit goofy (you gotta have fun, right?). That's just who I am.
However, I am also a big advocate for structure. Let me explain a bit more . . .
At my events I make sure concepts are clear and practical. You will apply the these concepts. You will interact with others. And you will have fun.
At the same time, I'm a rigorous moderator: I make sure we stick to our schedule, I keep people on topic, and I focus on efficient use of our time together.
I guaranteed that you will not get bored.
I am keeping this gathering small. I will know everyone's names, and I will likely interact with each person individually at some point. That makes the experience better for everyone.
---
What you will learn
A simple, practical (and unpublished) framework about human habits.

The #1 key to habit formation (It's not repetition).

The #1 skill for creating habits.

The distinction between a "habit" and a "routine."

What types of habits form easily.

How to match people with habits they can create quickly and easily.

A method for wiring habits into your brain quickly.

A process for iterating so a failing habit becomes a success.

Which popular myths and habit books you should ignore -- and why.

The #1 challenge in behavior change, and how our Stanford Lab is tackling it.


---
How you will benefit
When you leave Stanford's campus on Monday evening, I predict you will be an expert on human habits. By this I mean you will in the top 1% of your profession in understanding how habits work, and in knowing specific methods for forming good habits.
In addition to gaining the insights and skills above, you will benefit for days and years to come. You will see how to influence other people's habits for the better. You will be more effective in your professional life. And you can apply all this to your personal and family life.
In other words, Good Habits 360 can be a turning point for you, both at work at at home.
But that's not all . . .
At our event you will make some great friends -- good people striving to do good things. (Bring your business cards.) In addition, my research team will probably invite you to join the Stanford Good Habits Project as volunteer collaborator. You will leave with resources for taking next steps at work, at home, and event with people you've met. In short, this event opens the door to a "Good Habits" community, based at Stanford University.


---
Who should join us
Wellness leaders

Health coaches

Researchers in behavior change

Innovators creating beneficial solutions

People who care about their own habits

Anyone who helps others change behavior


Who should not attend
Kids under 16 years of age

Journalists looking for a story

Bloggers seeking content

Negative people

Perfect people (!)


---
Why are we hosting this?
Our research lab has three purposes for organizing Good Habits 360: research, innovation, and real-world impact.
One key research question is what we call the "Matching Challenge": How to match people with the best habits for them, and how to guide people so these habits become a reality.
As for innovation and real-world impact, you'll see a lot of that at Good Habits 360. As you probably know, Stanford University was founded (Thank you, Jane Stanford!) on the premise of doing groundbreaking work that has application in the real world. And that's right on target for our Good Habits Project.
---
How to register
We use Eventbrite for event registrations because it's easy to do, and because the money transfers easily into our lab's research budget. No hassles. Yes, Eventbrite takes a 3% cut. But so do most credit cards and such.
If we make any money on this event (which is not really the point), the extra income will support the Good Habits Project.
---
Scholarships & discounts
This event is the most affordable way to work directly with me. I'm happy about that. (To compare, check the cost of my Boot Camp in Behavior Design or the cost of today's Stanford tuition -- yikes!)
If you are a professional joining us from a for-profit company (like Google or Salesforce), we ask you to pay the full rate. Sorry. That just seems fair.
However, if you are a student and need a scholarship, get in touch with me. If you are with a nonprofit and don't have the budget for this event, get in touch. We may be able to offer a discount.