Good For Country Concert 2023
See Scotty McCreery LIVE in Lufkin, TX at UBank's 4th annual Good For Country concert, benefiting the East Texas Food Bank!
When and where
Location
George H Henderson Expo Center 1200 Ellen Trout Drive Lufkin, TX 75904
Refund Policy
Contact the organizer to request a refund.
Eventbrite's fee is nonrefundable.
About this event
Scotty McCreery will headline UBank's 4th annual Good For Country Concert, which is a family-friendly event that raises money for the East Texas Food Bank (ETFB). We'd love for YOU to join us at the George Henderson Expo Center on March 4th for this night of country music entertainment!
Talent Lineup:
Headliner - Scotty McCreery
Opener - Travis Denning
Local Guest - Jackson Pigg
Doors open at 6:45, show starts at 7:30.
100% of event proceeds go to the East Texas Food Bank!
$1 = 8 MEALS to families in need. Over the last three years, UBank has been able to donate $30,000 through the Good For Country concert series. Help us raise even more money this year by attending the show!
About Scotty McCreery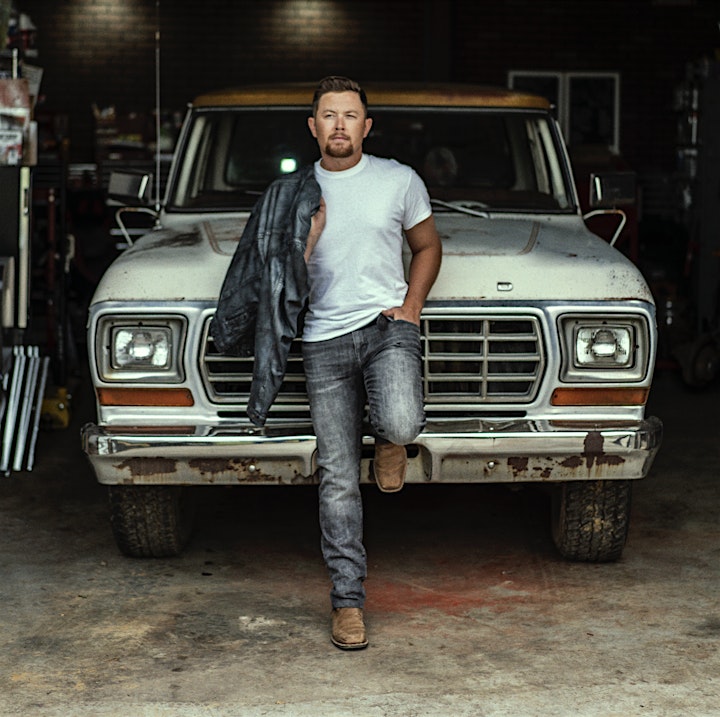 Scotty McCreery's current album Same Truck contains his No. 1 RIAA Gold-certified singles "You Time" and "Damn Strait," and his current single "It Matters to Her." McCreery co-wrote 10 of the 12 songs on Same Truck. An expanded edition, Same Truck: The Deluxe Album, will be released on November 18, 2022 with 6 additional new songs. He achieved new heights byearning three back-to-back No. 1 hits from his last album Seasons Change, the RIAA Gold-certified project which debuted at No. 1 on the Billboard Country Album chart: the RIAA Double Platinum-certified "Five More Minutes," the RIAA Platinum-certified "This Is It," which stayed at the top of the charts for two weeks, and RIAA Gold-certified "In Between." McCreery co-wrote all 11 songs on Seasons Change, which Rolling Stone named as one of the "40 Best Country and Americana Albums of 2018."
Four of his albums have debuted at No. 1 on a Billboard Albums chart, with current combined sales surpassing 4 million copies. With five consecutive No.1 hits to his credit, he's earned one Double Platinum, four Platinum and four Gold singles; one Platinum and two Gold albums; won the 10th season of "American Idol" in 2011; was named the ACM New Artist of the Year in 2011; won the CMT Music Award for Breakthrough Video of the Year ('The Trouble with Girls') in 2012; American Country Awards for New Artist of the Year in 2011 and Breakthrough Artist of the Year in 2013; BMI Awards for writing One of the Top 50 Country Songs of the Year four times (in 2015 for "See You Tonight," in 2018 for "Five More Minutes," in 2019 for "This is It." and 2021 for "In Between"); a Carolina Beach Music Award for National Dance Song of the Year ('Barefootin'') in 2018; and the NSAI Nashville Songwriter Award for One of the Top Ten Songs I Wish I'd Written ('Five More Minutes') in 2018.
The North Carolina native released his first book, Go Big or Go Home: The Journey Toward the Dream, in 2016; it was re-released in paperback in 2020. His song "Five More Minutes" inspired a popular movie of the same name which aired on the Hallmark Movies & Mysteries Network during November-December 2021. McCreery launched his recording career by making history in 2011 as both the first country artist and the youngest male artist of any genre to debut his first studio album, the Platinum-certified Clear as Day, at No. 1 on the all-genre Billboard Top 200 Albums chart.
A native of Warner Robins, Georgia, singer/songwriter and Mercury Nashville recording artist Travis Denning just released his "clever kiss-off" (Billboard) and "wickedly fun good-riddance anthem" (PEOPLE) "ABBY." Already amassing over 17 million streams and the track reaching the No. One spot on Sirius XM's Highway Hot 30, the track earned the most adds at country radio upon add date. Denning celebrated his first No. One and GOLD-certified single in 2020 with the "shadowy" (Rolling Stone) "After A Few." Accelerating his ascend from a chart-topping single, the song is taken from his debut EP BEER'S BETTER COLD that debuted in the Top 20 of Billboard's Country Albums chart. Denning first made waves with the release of his Top 40 debut single "David Ashley Parker From Powder Springs." Denning has toured as direct support for Dustin Lynch and has previously opened shows for Cole Swindell, Alan Jackson, LANCO, Riley Green and his first headlining "Heartbeat Of A Small Town Tour." With over 398M million streams worldwide, Denning has been spotlighted for his head-turning sound and was previously selected as one of CRS New Faces, an Opry NextStage recipient and a CMA KixStart Artist, as he makes his mark within the industry. Inspired at a young age, Denning developed a love for country, pop, rock and heavy metal and started playing local bars from the age of 16, as he built a strong following from his distinctive songs and raucous guitar solos. A prolific writer with an unquestionable stage presence, Denning moved to Nashville and secured outside cuts by Jason Aldean, Justin Moore, Michael Ray and more. Denning's newest songwriting cut includes Michael Ray's Top 20 single "Her World Or Mine."
About Jackson Pigg
Born and raised in our very own Lufkin, Texas, Jackson Pigg is an up-and-coming country music singer/songwriter who is chasing his dreams. From a very young age, this boy has had a love for all things music. At the age of 16, he began playing shows around the East Texas area and has even bigger plans to share his talents across the country. Around the same age, Jackson figured out he also has a love for writing music of his own. Fast forward to today, he is in the midsts of recording and releasing his own music. As Jackson finishes out his senior year of high school, he plans to keep writing and recording throughout his college years.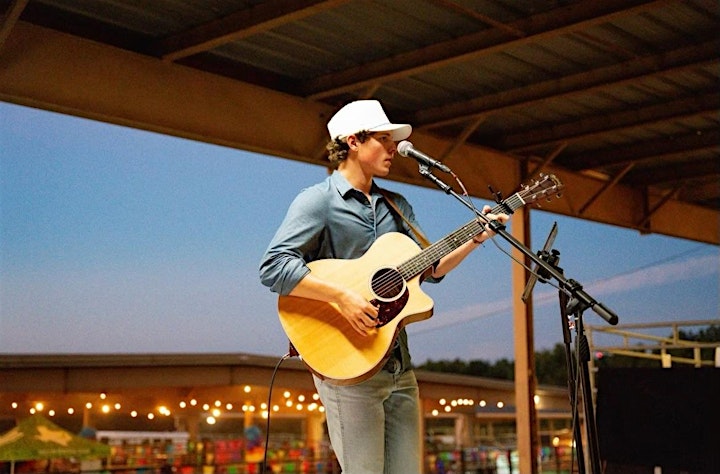 About The Good For Country Concert Series
With headliners like Drake White, Kameron Marlowe, Dave Finley, Chris Colston, and Chad Cooke Band (just to name a few), this event has become a staple in the Lufkin area. This family-friendly event was born out of a post-covid need for in-person entertainment and hunger relief in the East Texas area.
Giving back to the local East Texas community is a key pillar of UBank's mission as a brand, so they are always looking for creative ways to bring their local community together. Over the past 3 years, UBank has been able to donate roughly $30,000 to the East Texas Food Bank through the Good For Country cause!
If you can't make it to the show but still want to support the ETFB, you can make a direct donation here.
Recap Of Our 2022 Show:
About UBank
UBank is a community-oriented bank that is building the future of relationship banking. We believe that people bank with people, not a bank. That's why we're focused on creating an innovative banking experience that values, knows, and empowers its customers to live their ambitions and forge their dreams today. Since our founding in 1961, we've built a strong product set, learned how to navigate the regulatory environment, and established a strong team of employees who share our vision. After many years of steady growth, 2019 ushered in a completely new chapter for the organization – starting with a new management team and a comprehensive rebrand! As we transitioned from 'Huntington State Bank' to 'UBank,' our vision for the future became even clearer, as we were able to focus our ambitions on building "banking made for you."
For people with a growth mindset for whom the pace of change has never felt greater and who seek banking solutions to support their lifestyles and businesses, UBank is the perfect place to grow. We're here to make it happen for you, for your family, and for your business. It's that simple.