good food fundraiser

Sunday, July 31, 2011 from 6:00 PM to 9:00 PM (CDT)
Event Details
Renewing the Countryside and Sustainable Farming Association Fundraiser
Renewing the Countryside and the Sustainable Farming Association invite you to a beautiful evening at the Alexis Bailly Vineyards in Hastings on July 31, 2011. Just 45 minutes from the 280/94 interchange and you are turning up the gravel road to the winery, flanked on both sides by rows of grape vines heavy with fruit. Alexis Baily Vineyard is the oldest in Minnesota and has been producing some amazing wines for over 40 years.
We will be featuring some of Minnesota's best "local foods" restaurants and  artisan and farmstead cheeses. Alexis Bailly Vineyards will be pouring their legendary Sangria. You will also have the opportunity to try some of their award winning red, white and dessert wines.
Music will be provided by
I Like You http://ilikeyoumusic.com/
Food Donated by:
Nosh Restaurant and Bar http://noshrestaurant.com/
128 Cafe http://www.128cafe.net/
Birchwood Cafe http://www.birchwoodcafe.com
Green Ox Sausage Co.
Beverages:
Alexis Bailly Vineyard http://abvwines.com/
Harriet Brewing http://www.harrietbrewing.com/
Spring Grove Soda Pop http://www.springgrovesoda.com
Tickets:

$100 Sustainer (includes a SWAG bag, full flight of wine tasting, and winery tour)

$50 Supporter
Even if you unable to attend we would like to invite you to make a tax deductable  donation.
We could not do our work to protect family farms and vibrant rural communities without you.
Call 612.871.1541 or 612.910.7601 for additional information.
Thank you.
---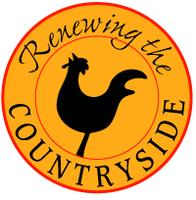 Renewing the Countryside
Working to create a more just, vibrant and sustainable rural America.
develop access to more local foods,
maintain a database of green travel destinations, and
tell the stories of sustainable farmers, artists and others in rural America.
Local Foods: Our Farmer/Chef (and Lunch Lady) "speed dating" workshops were once again a hit! We saw attendance of over 500 producers and buyers at five events around the state since the last Give to the Max Day. Many of those were School Districts representatives who are actively seeking farmers in their regions to provide healthy local food to school children. We will be continuing these workshops starting November 30th and going into 2012.
Events: For the fourth year in a row we were able to present the Healthy Local Food exhibit at the Minnesota State Fair. This year we showcased 48 local foods cooking demonstrations and dozens of Community Supported Agriculture farmers and local food producers. People like Scott Pampuch took the opportunity to educate the crowds about farm-fresh and safe eggs. Dave and Florence Minar introduced fair goers to amazing organic milk. And many others touted their passion for Healthy Local Foods to over 350,000 Minnesotans. (and a a couple stray "out-of-state-ers")
Green Routes: Tourism is a wonderful tool we use to help create an economic engine for sustainable businesses. This past year we have seen steady growth in the number of destinations and the ever expanding circle now includes more green travel destinations in Iowa and Wisconsin.
Youth: Renewing the Countryside will be presenting a "youth track" this year at the Midwest Organic and Sustainable Education Service conference. We see an opportunity to present young farmers and those wishing to be farmers with information on how to get started, what training and education programs are available, financing options and a couple social activities. Along with this, we are hoping to implement an apprentice/journeyman program that will take young farmers through an intensive mentorship process with a sustainable farmer.
Micro-Enterprise Development: We have just begun a new project in providing direct technical assistance to agritourism, artisan, and local foods based businesses. We are in the process of identifying and nurturing budding entrepreneurs who are intending to start a sustainable business in rural Minnesota. We will assist them through feasibility studies, business plans and marketing strategies over the next year.
---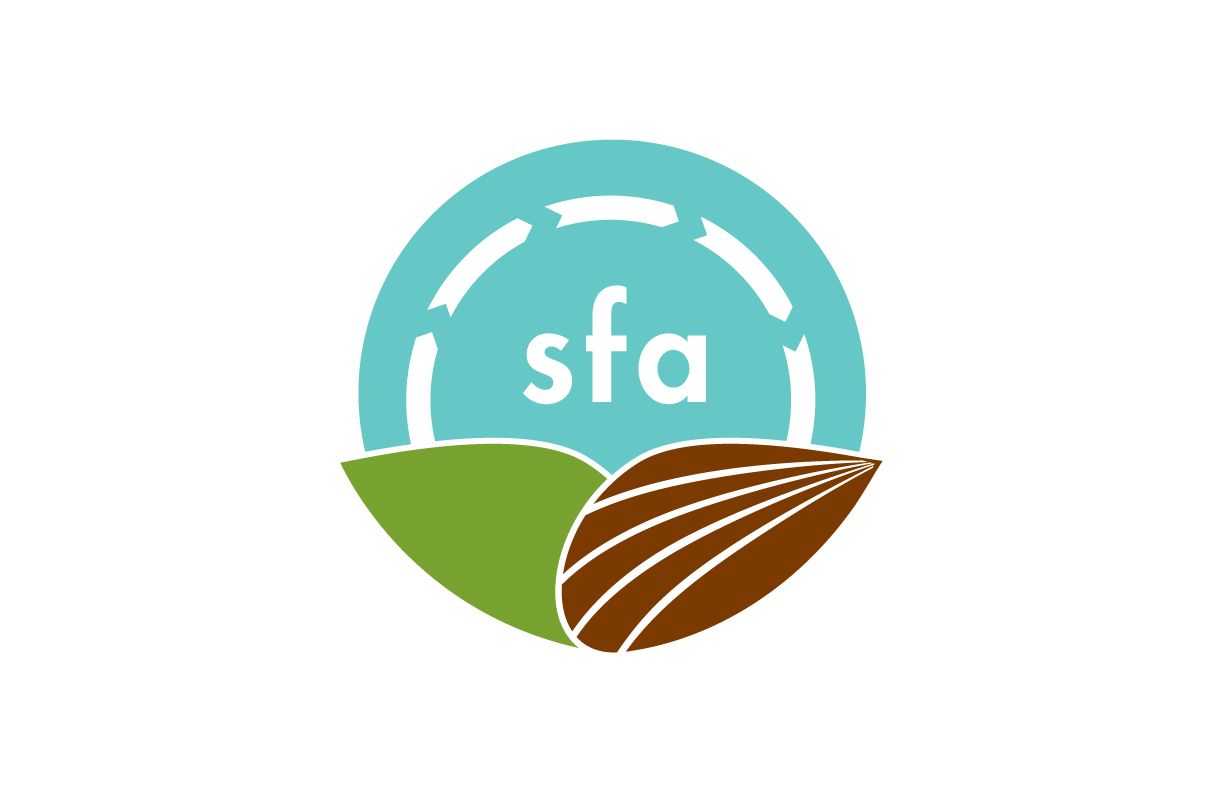 Sustainable Farming Association - MN

SFA exists to provide farmer-to-farmer expertise and helping new farmers is an important part of that mission. The story below, told from the perspective of one person, explains how several of our members have come to be involved with SFA.
Jared didn't grow up on a farm, but after taking an environmental studies course in college, he became interested in the impacts the industrial food system has on the land,
farmers, and consumers. He started buying some fresh produce at a farmers market and got to know a few of the farmers. He was even able to tour some of the farms when they had open houses.
Jared was happy to be influencing positive change with his buying choices. However, after reading the book, The Omnivore's Dilemma , Jared was convinced he needed to somehow get into farming himself. He attended an SFA annual conference, where he heard Joel Salatin, the Virginia farmer whose innovative practices have spurred countless new farms to spring up all over the country. At the conference, Jared attended sessions about the practical aspects of farming, and met several other would-be and beginning farmers. That's when Jared decided he wanted to raise and market grass-fed beef.
Jared began to realize that he needed the wisdom of experienced farmers to help him in his journey toward running his own farm. He also knew that the community of farms in the Sustainable Farming Association could provide inspiration and advice along the way.
Through SFA's GrazeFest Internship, Jared had an opportunity to travel the state; and spent time on several grazing operations learning first-hand what it would take on a day-to-day basis to reach his dream. He learned about cattle breeds, fencing and watering systems, transportation, slaughter, and even got tips on how to direct market his product.
Along the way, Jared joined his local SFA chapter, and found a farmer who was willing to exchange a few steer calves for a summer's work on evenings and weekends. A year later, Jared began direct marketing grass fed beef to his local community.
Today, Jared has his own cow herd, producing over 30 head of delicious, healthy, organic grass fed beef a year. Through his SFA chapter's events, including the Minnesota Garlic Festival, he's met dozens of new customers for his direct marketed beef. Jared has become a mentor for other farmers, and even joined forces with another beginning farmer who raises pastured pork. They co-branded their products and now are looking at developing a line of healthy beef and pork sausages.
Jared's story is not uncommon within SFA. Our programs and activities provide the needed support for many farmers and future farmers just like Jared. SFA is growing, developing, and nurturing today's local food system in Minnesota, from the ground up.
SFA does all this with an experienced team of volunteers and paid staff. While much of the work is grant-funded, some of the most important things SFA does do not fit well into a grant application. A donation to SFA helps strengthen the support system for sustainable agriculture in Minnesota, and helps farmers like Jared make Minnesota a leader in environmental and food sustainability.
When & Where

Alexis Bailly Vineyard
18200 Kirby Avenue
Hastings, MN 55033


Sunday, July 31, 2011 from 6:00 PM to 9:00 PM (CDT)
Add to my calendar
Organizer
Renewing the Countryside builds awareness, support, and resources for farmers, artists, activists, entrepreneurs, educators, and others whose work is helping create healthy, diverse, and sustainable rural communities.
http://www.renewingthecountryside.org