Good Fight of Faith Women's Conference theme:"Embracing Faith and Healing."
About this Event
The Embracing Faith and Healing conference will change women, as well as challenge them to trust in the Lord everyday and walk in the power of the most high, which is the Holy Spirit. We see women being saved and transformed by the word of God. While being taught to embrace faith and healing women will be healed, delivered and set free from the bondage of sin, shame, brokenness and unforgiveness.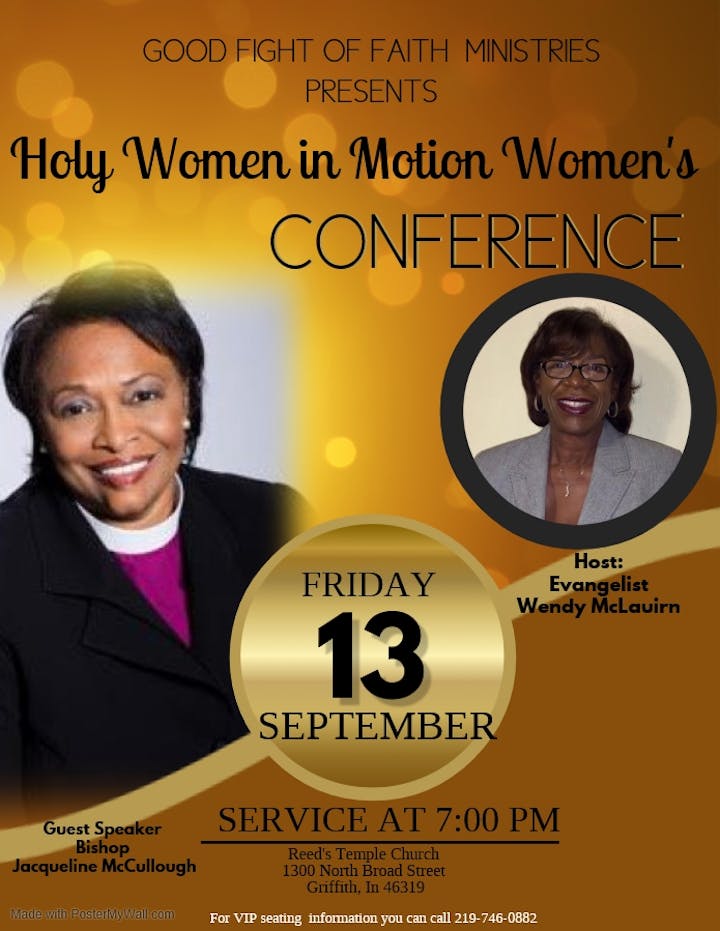 Bishop Jacqueline McCullough is our guest speaker. Bishop McCullough is the founder and pastor of the International Gathering at Beth Rapha, New York City NY.
Also speaking at the Embracing Faith and Healing Conference is GFOF Ministries founder Evangelist Wendy McLaurin, River of Life Ministries, Gary, IN; Pastor Erika McLaurin, New Wineskin Ministries, Indianapolis, IN; Pastor Felicia Brown-Blakely, High Praise Ministries, Michigan City, IN; Minister Jessica Pfohl, World-Harvest Church, Rosewell, GA; and Evangelist Maureen Joseph, Refreshing Springs COGIC, Kokomo, IN.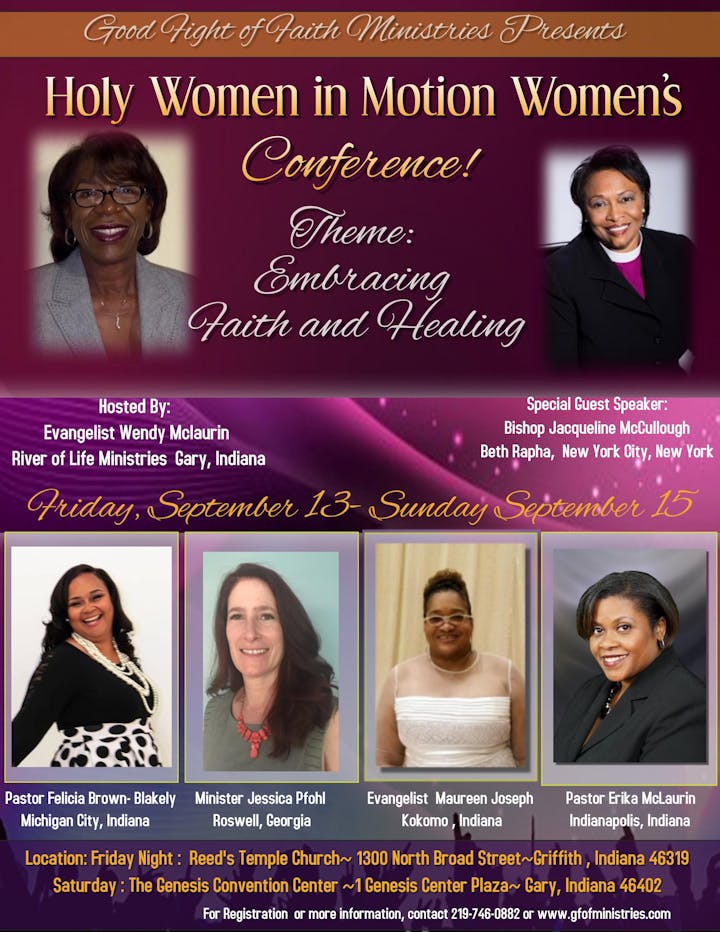 Conference Schedule
Friday, September 13th at 5:30pm - Reed's Temple COGIC,1300 N. Broad Street, Griffith IN.
Saturday, September 14th at 7:30am - Genesis Convention Center, 1 Genesis Center Plaza, Gary, IN.
Sunday, September 15th at 10:00am - River of Life Church, 609 Madison Street, Gary, IN.
For more Information, please contact us at www.gfofministries.com or gfof.wm@gmail.com.