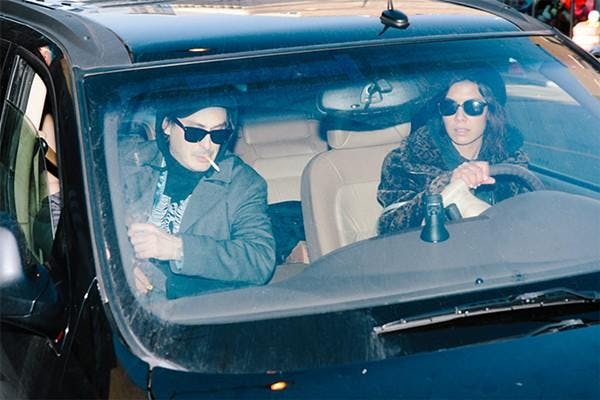 About this Event
$8 // 21+
MAGIN (BANAL ANML x MANÉ)
---------------
GOOD FUCK is the collaborative left-field dance project of Chicago electronic producer JENNY PULSE and Joan of Arc founder TIM KINSELLA. Melding the sensual with the cryptic, the erotic with the esoteric, GOOD FUCK reminds us that experimental music doesn't necessarily need to be caustic or harsh, it can exist comfortably in the groove of a seductive electronic beat. The end result is an erotic and adventurous exploration of sound and rhythm, with a debut, self-titled full length coming out via Joyful Noise in late-February. Get your first taste tonight.
RXM Reality is Chicago-based producer Mike Meegan. His compositions fuse hyper-detailed textural sculpting and progressive song structures with the high energy thump of contemporary bass music. Meegan approaches beat oriented music from the stand point of a collage artist, crafting spacious tracks with juxtaposed sound sources that float through the mix for moments at a time and never resurface.
Speaking of collaborations, opener MAGIN comes to us from the collective minds of sonic monsters BANAL ANML and MANÉ. MAGIN helps summon your inner beast with their animalistic experimental synth project. A steady flow of left-field electronic with shimmering noise and dog bark samples.
*Photo credit: Evan Jenkins