Description
Media Releases
Launch Event
Background Info
Workshop Low Down
Meet the Workshop Presenters
A taster of what the presenters have to offer
Background on the Enspiral Interns
Our Amazing Workshop Series
Topic
What's it about?
What skills will you walk away with?
Presenter
Date
What Does It Mean? - Am I a Social Entrepreneur?
What it really means to be a social entrepreneur - the intersection of passion, assets, and market... An exercise of personal inquiry.
Understanding of what a Social Entrepreneur is
Aligning your passions with your purpose
Vivien Maidaborn
Tues 19 March
Sorting Ideas - Testing for viability
Testing ideas to understand its viability. Tools and ways to look deeper into a problem / situation and increase the chances you will design a solution that is impactful. Know how to ask the right questions.
Identifying a problem and creating possible solutions
Idea and concept definition
Investigative/examining questioning skills
Vivien Maidaborn
Thurs 21 March
Building a Framework - Business plans with flexibility
Run a lean canvas to create business plans structured to a product or service and quickly find a market fit. Deep understanding allows for flexibility in plans as well as identifying and analysing new opportunities as they arise.
Understanding of frameworks, how they work and what they do.
Application of frameworks to business planning.
Identifying how to connect with your market.
Identifying opportunities to suit your social enterprise idea.
Michael Elwood Smith
Tues 26 March
Mingle and Pitch- Networking and Pitching
In a casual atmosphere, you have about 60 seconds or less to explain your idea, make it understood, and hook someone in before they start to lose interest. Tips and tricks to focus and refine your pitch.
Public speaking skills
Getting your idea out in a clear and concise manner.
Reading body language.
Preparation skills.
Nick Churchouse
Thurs 4 April
Get Stuff Done - Effective Execution
Being effective, not just scalable, by making plans and sticking to it. Knowing what to do at each stage of business Focusing on the 'how' and 'why' more than the 'what'.
Planning
Steps and structure of concept development through to implementation
Yosef Ayele
Tues 9 April
Customer Validation - Market Research and Analysis
Ensure your product or service will work with market research and analysis.
Understand what and who your target customers are.
Understand how to read and engage with the market that require your expertise/product/solution
Kaye-Maree Dunn
Thurs 11 April
Spreading the Word - Marketing Strategy & Planning
Get results with market strategy and campaign planning for social enterprises.
Understand how to maximise guerrilla marketing techniques
Developing campaigns
Write a mock marketing strategy/plan
Helen Baxter
Tues 16 April
Lock It Down - Legal Set Up
Building up the founding team with shareholder agreements, constitutions, shared equity. Keeping your intellectual property safe and discussion about whether to protect yourself with trademarks and patents.
Understanding the fundamentals of legal agreements and what is needed.
Access to templates to help build your own agreements.
Understanding of trademarks and patents.
Rochelle Furneaux
Thurs 18 April
Make It Rain - Ways to survive as an entrepreneur
Sometimes just getting by is the primary issue facing social entrepreneurs, find out how to make your business viable, how you can attract funds and how others have created their ventures on next to nothing.
Find money opportunities and ways to raise funds.
Connect with groups who can support your social enterprise.
Who to go to for funding advice and support.
Alex Hannant & Joshua Vial
Tues 23 April
Powerful Presentations - Presenting Your Product
You are the main driver behind your social enterprise and ideas. Build up confidence and presence so others believe too. Present your product or service with passion and impact
Understand the fundamentals of public speaking and presentations.
Build confidence in public speaking.
Ray Wolken
Thurs 30 April
Meet some of our amazing workshop presenters
Vivien Maidaborn - What does it mean, am I a Social Entrepreneur? & Sorting for ideas, Testing for Viability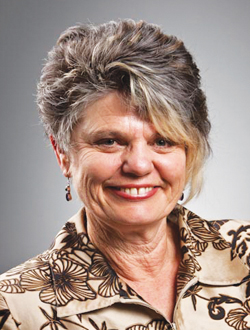 Viv loves to work in places where change happens; where the best of business and community methodologies comes together to create social innovation. Vivien is passionate about working with people who are engaged in social innovation and enterprise aimed at healing the tough problems of our time, poverty, child health, clean water sustainable local economies.
Listen to Vivien here:
https://vimeo.com/61879599
Michael Elwood-Smith -
Building a Framework, Business plans with flexibility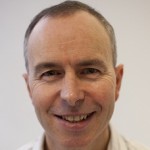 An experienced strategist and entrepreneur with electronics engineering degree from Canterbury; Michaels's career in ICT in NZ, UK and Switzerland, and worked at Creative HQ with many successful entrepreneurs provides a rich background to help people working in startups and high-growth companies. Michael is a practitioner of 'lean startup' and 'business model canvas', and continues to exploring new ventures with great people.
Listen to Michael here: https://vimeo.com/61879602
Nick Churchouse - Mingle and Pitch

Nick is the Venture Manage at startup incubator Creative HQ. He hears ideas pitched at him every day, and helps prep startup founders to pitch for everything from a new employee to a tranche of seed capital. With pitches under his belt to company boards, government dudes, startup wannabes, startup success stories, and having given an impromptu so song to a packed Wellington Town Hall, he's crashed and learned a few times over.
Mingle and Pitch:
What's it about?
Understanding the power of persuasion, pitching and projecting is critical to getting the cut through and the support you need to do anything.
What will you walk away with?
Understanding of the different situations you will be required to make some convincing noise about yourself/your project.
Understanding what convincing noise looks and sounds like.
Understanding the audience, and how to prepare for them.
How to build a pitch with punch.
The key elements of pitching.
Tip top tips for networking.
Ideas on turning Fear into Fearsome!
Some practice under your belt.
Yoseph Ayele - Get Stuff Done


http://nz.linkedin.com/in/yosephayele

Yoseph is a problem solver and I focus on solving critical social & environmental problems society faces today. He believes he adds value mainly by building organizational capacity and developing leaders to achieve shared purpose. His various contributions so far include promoting the use of IT to improve Tanzanian education system, building a leadership institute at Harvard University to develop world-class leaders, and expanding the organizational capacity of a Silicon Valley startup to achieve fast growth. Yoseph is currently in the eco-technology space and he is undertaking research on the emergence of entrepreneurial communities in New Zealand. Yoseph is also passionate about sustainable living, storytelling, mentorship, and cooking. Originally from Ethiopia, he has been blessed with opportunities to live, work, and study in Tanzania, Kenya, England, the United States, and now New Zealand!

Listen to Yoseph here: https://vimeo.com/61879249


Helen Baxter – Spreading the Word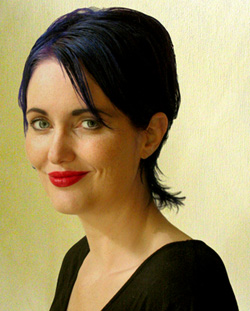 Helen Baxter sits on the advisory board of Creative Commons Aotearoa, and is a regular judge in the Yahoo!NZ Digital Strategy Awards. She writes about tools for creative entrepreneurs in the MsBehaviour Files at the Big Idea, and is a mentor for XMediaLab, and Wellington StartupWeekend.

Alex Hannant & Joshua Vial- Make it Rain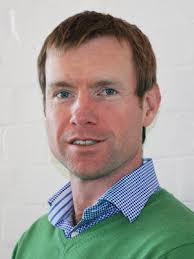 Alex Hannant is the Executive Director of the Hikurangi Foundation. Before joining Hikurangi, Alex was Director of Programmes at Leadership for Environment and Development (LEAD) – a global network focused on leadership development and learning for sustainability. Alex was also the Head of Partnerships at the Climate and Development Knowledge Network (CDKN) – a UK and Dutch Government funded initiative providing technical advice and services on climate compatible development to decision makers in developing countries.

In his current role with Hikurangi, he aims to help build and support a culture of green innovation in New Zealand through the development of talent, learning networks, and game-changing initiatives.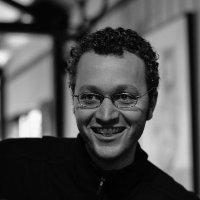 Joshua is an entrepreneur with a passion for business, technology and social change. He has been running web development businesses since 2003 and is the founder of Enspiral, a professional services collective that helps launch social enterprises.

As well as managing the rapid growth of Enspiral, Joshua is currently hands on helping to launch two social enterprises -Bucky Box which builds software tools for healthier food systems andLoomio, an online tool that helps groups make decisions together. Pitching these ideas to potential investors all require a honed and practiced approach so supporters/investors can support and invest in your idea quickly.
Listen to Joshua here: https://vimeo.com/61916164


Rochelle Furneaux – Lock it down, Legal Set up
Rochelle is a lawyer with 19 years legal experience and specializes in commercial and business advice for the Technology and StartUp industry. She believes that all business people need a basic understanding of the legal framework applicable to their business, and loves sharing her knowledge with people while learning about their challenges and special industry issues. She is a Director at Enspiral Legal Ltd, and acts for many businesses and social enterprises throughout New Zealand.

Ray Wolken – Powerful Presentations
A chartered accountant for over 25 years, Ray is a highly sought after speaker on business issues and solutions and an active Toastmaster Leader helping to establish over a third of the Toastmaster Clubs in Wellington. An avid dance enthusiast Ray likens dance to communication and leadership in the following way: One, you need good timing and you need to take a lead, you cannot make suggestions to your partner. Lastly, there needs to be movement together, if you lead, but none follow your lead, your dance lacks communication of togetherness.