Actions and Detail Panel
Good Cop Great Cop - Sketch Comedy (9PM Show)
Sat, February 25, 2017, 9:00 PM – 10:30 PM EST
Description
Sea Tea Comedy Theater is excited to present Good Cop Great Cop in Hartford, CT for two shows on Saturday, February 25th, at 7PM and 9PM!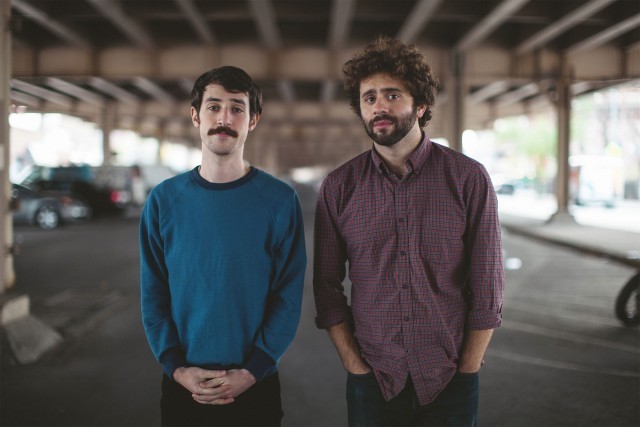 MATT PORTER & CHARLIE HANKIN are Good Cop Great Cop
Splitsider has called their work "scrupulously imagined, ruthlessly deadpan, surprisingly resonant."
They are the comedy and filmmaking duo of writer/director MATT PORTER and painter/cartoonist CHARLIE HANKIN, known as Good Cop Great Cop.
They cowrote, codirected and star in New Timers, a Comedy Central Digital series, which recently premiered its second season.
In addition, their selftitled series Good Cop Great Cop has attracted a large following on the web. Their work has been featured in The Onion, AV Club, Cracked, Nerdist, Splitsider, SXSW, The New York Television Festival, and has been praised by GQ, USA Today, and The Hollywood Reporter.
As live performers, their UCB show has enjoyed a successful seven month run, and they continue to perform as a live duo at venues throughout New York and at colleges and festivals across the country, including the National College Comedy Festival in Saratoga Springs, the Boston Comedy Arts Festival, San Francisco Sketchfest & the New York Comedy Festival.
As a production company, they have created original content for Adult Swim, MTV Other, and Chronicle Books.
http://goodcopgreatcop.com/
https://www.youtube.com/user/GoodCopGreatCop
https://www.facebook.com/GoodCopGreatCop
https://twitter.com/GoodCopGreatCop