About this Event
Have you got an idea for a social impact venture or are looking to test out a new element of your business but aren't sure where to start? Get an external perspective and guidance on what steps to take to approach the initiative with confidence and clarity.
Book a 1-2-1 clinic with an experienced early stage business coach to get you unstuck.
About the Specialist
Sara Osterholzer has spent the last 6 years working with startups and knows the recipe to successfully setting up a new business venture. Having worked closely with business leaders, including running and supporting social entrepreneurs on an accelerator for 2 years, she has now started up an initiative - The Good Business Club - to bring together like-minded people who run and support businesses with a purpose beyond profit.
If you find you are full of ideas and energy but have a never ending to-do list and feel overwhelmed with the day-to-day, San can bring structure, clarity and confidence in the way you approach your new initiative.
Sara knows how to take an idea and make it a reality so if you aren't sure what your next steps are, book a session with her to get you unstuck.
Preparation
You are most likely looking to get clarity from this session so expect you might be feeling cluttered and maybe a little overwhelmed. That's precisely the reason these sessions exist so don't worry - where ever you're at, that's great.
Think about what you'd like to leave the session with. Is it you're looking to share the idea to get feedback on if it would work? Or maybe you just don't know where to start? Is there one thing that's really blocking you? Or maybe you're looking for some specific support and don't know who to look for?
Take a look. What do you want to take from this session that will really help you move forward?
There really is nothing you can't bring to one of our sessions.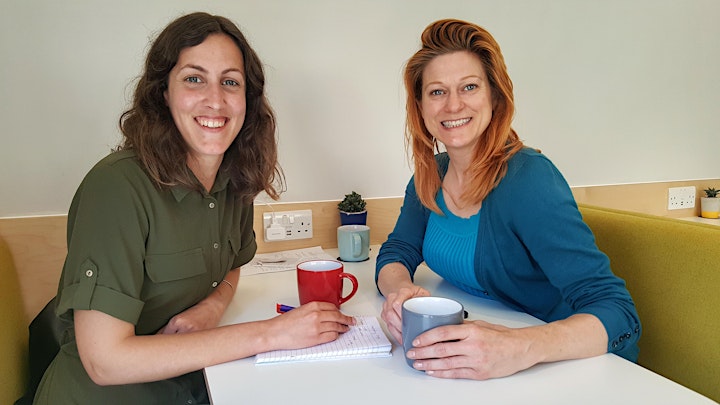 Format of the Session
You'll get the undivided attention of an experienced specialist for a solid hour and a half to get the clarity and focused actions you're looking for to move your business forward. These bite-sized sessions are also a chance to meet and get a taste of what working with this specialist can bring to your and your business so you build your own network of people to lean on when ever you need support.
Booking a Session
Sessions are 1.5 hour and £45. Members of The Good Business Club get discounted sessions at £30. Use promo code 'member_discount' when selecting a time. We will refund if cancelled up to 24 hours before the date. Booking is required.
Our Partners
The Club works in partnership with established business support providers in the city to enhance their existing offerings to their communities and to ensure our business support offers are accessible to everyone who needs them across Brighton and Hove. Our events change location every week so make sure you check which venue this session is taking place at when you book.