Event Information
Location
Microsoft Technology Center
10900 Stonelake Blvd
#225
Austin, TX 78759
United States
Description
Good Account Management – Serving as the Effective Logical Gatekeeper in Your Organization
Speaker: Larry Moore
Senior Information Risk Management Consultant, Dell Services

Event Details:
Date: December 2, 2016

Time: 12:00 – 1:00 p.m. with introductions beginning at 11:30 a.m.

Venue: Microsoft Technology Center at Quarry Oaks 2.

Address: 10900 Stonelake Blvd. Suite 225. Austin, TX 78759
Abstract:
Account management may seem like an uninteresting topic compared to recent security-related headlines but it is still one of the fundamental requirements for achieving a proactive enterprise information security program. Internal attackers use their legitimate accounts for unethical purposes and external attackers try to gain internal access through active employee accounts. Good account management still serves as an effective attack deterrent because with current high turnover rates in business, companies often fail to disable employee accounts which can be accessed for illegitimate gain. This presentation will detail important procedures for the creation, monitoring, auditing and deactivation employee company accounts in the teach security part.

In the teach Christ part of the presentation, the term "gatekeeper" which is referred to several roles in the Bible, would be covered. Soldiers served as gatekeepers to protect a walled city from invasion by sounding an alert upon any invasion. Priests served as gatekeepers of a temple to protect it from unholy acts or to ensure that its members followed God's Commandments. Jesus called Himself "The Gate" as a guardian for His sheep. How does this apply to effective account management and how Jesus is the ultimate gatekeeper against the dangers to our soul will be taught.
Speaker Bio: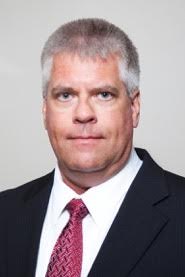 Larry Moore has nearly two decades of Information Security experience as part of his thirty-one year IT career and currently works as a Senior Information Risk Management Consultant for Dell Services' external clients. He has worked in many other capacities such as critical infrastructure protection, mobile platform payment solutions, trusted platform services and data center architecture and audits in both the public and private sectors.
Larry graduated from the Florida Institute of Technology with a degree in Computer Science and began his work on various projects for NASA. His post-NASA work included applications, device drivers and kernel extensions on various operation systems such as OS/2, Windows and Unix variants. His work on the AIX security kernel included audit, single sign-on, PKI and a behavioral-based intrusion detection tool that was a precursor to his migration to the information security field. Larry's work for Texas included the delivery of the state's primary and backup internal data centers and established the framework for the implementation of texas.gov and has lead in data center security program developments around the globe.
To get more information about upcoming meetings and HackFormers, visit http://www.hackformers.org
Twitter: @hackformers
LinkedIn Group: http://www.linkedin.com/groups?gid=4239683
Date and time
Location
Microsoft Technology Center
10900 Stonelake Blvd
#225
Austin, TX 78759
United States