Description
For two nights, on Oct 28th and 31st, we are bringing back our Annual Halloween Bashes, a two-night Halloween event open to all 21 years old and above.
Join our fan-favorite Chimichanga Eating contest, Margarita Drinking contest, and Halloween Costume contest to win bragging rights and cash prizes.*
Enjoy all-night food and drink specials, live DJ sets from DJ Willie Rivera and DJ J Loco, and a live dance performance from The Jalapeno Kisses 7. Hosted by Elizabeth Magnani.
Skip the door line and get your tickets online. Alternatively, you can pay for tickets upon entry which are subject to availability.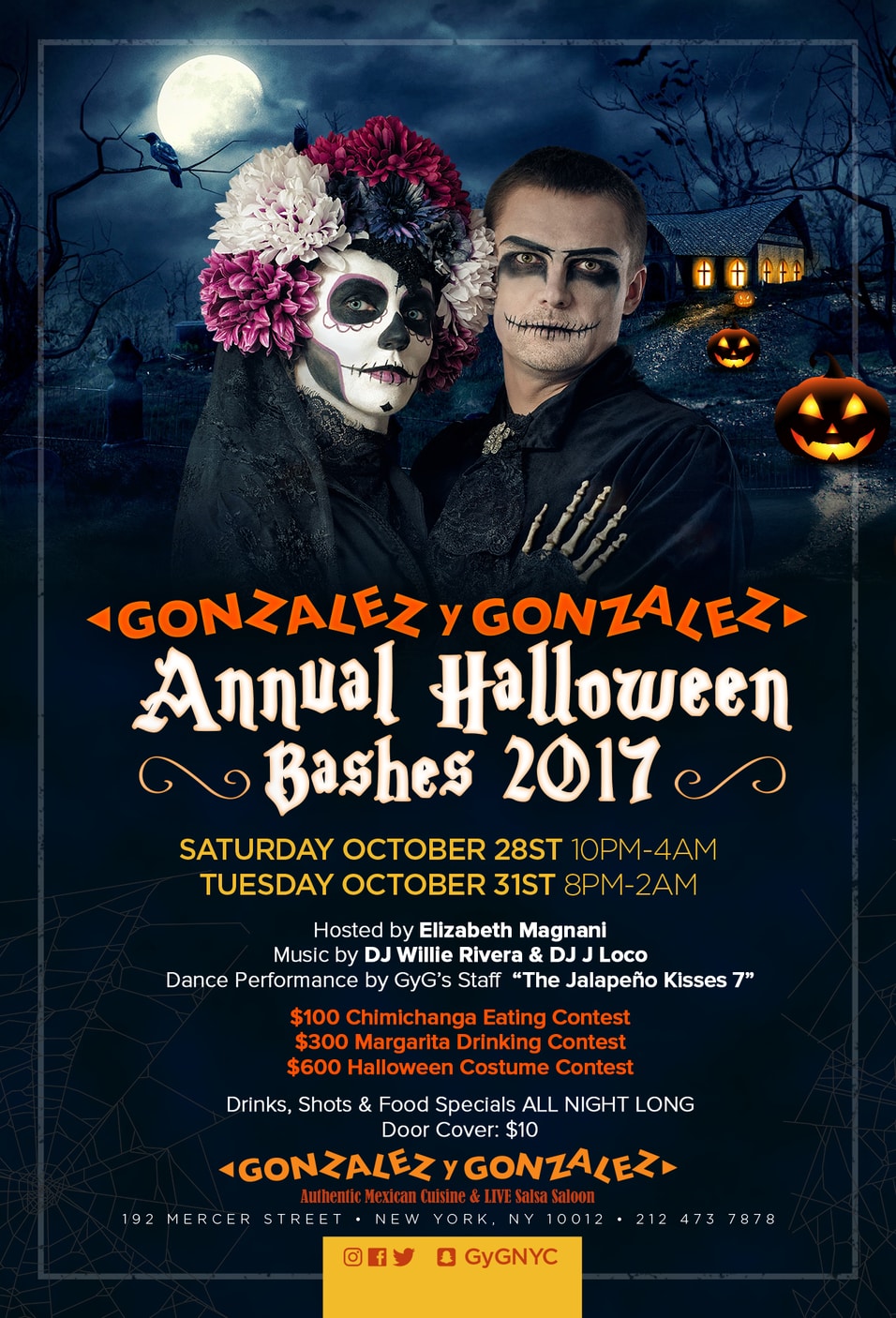 ---
* Win the following contest and cash prizes:
Chimichanga Eating Contest (Out of 6 contestants, there will be 1 winner of $100)


Margarita Drinking Contest (Out of 12 contestants (team of 3) every team member of the winning team will take home $100, a total of $300 for the team)

Halloween Costume Contest ($300 first place/ $200 second place/ $100 third place)