Description
Gomela, a Bantu word, means "to go back to/to return."
Directed by Stephanie McKee and developed by poet Sunni Patterson, dancers Kesha McKey, Kai Knight, Jeremy Guyton, and drummer Jawara Simon, "Gomela" takes us on a journey through time and space. Making evident the connection between Africa, Haiti, and New Orleans, "Gomela" highlights the vibrant and percussive movements and stories that breathe life into ancient African dance and drumming and contemporary artistic expression, such as spoken word, hip-hop and jazz. It illuminates Place Matters—gentrification and the Right of Return of New Orleanians displaced after Katrina; and Black Lives Matter—the beauty and resilience of black people, past and present.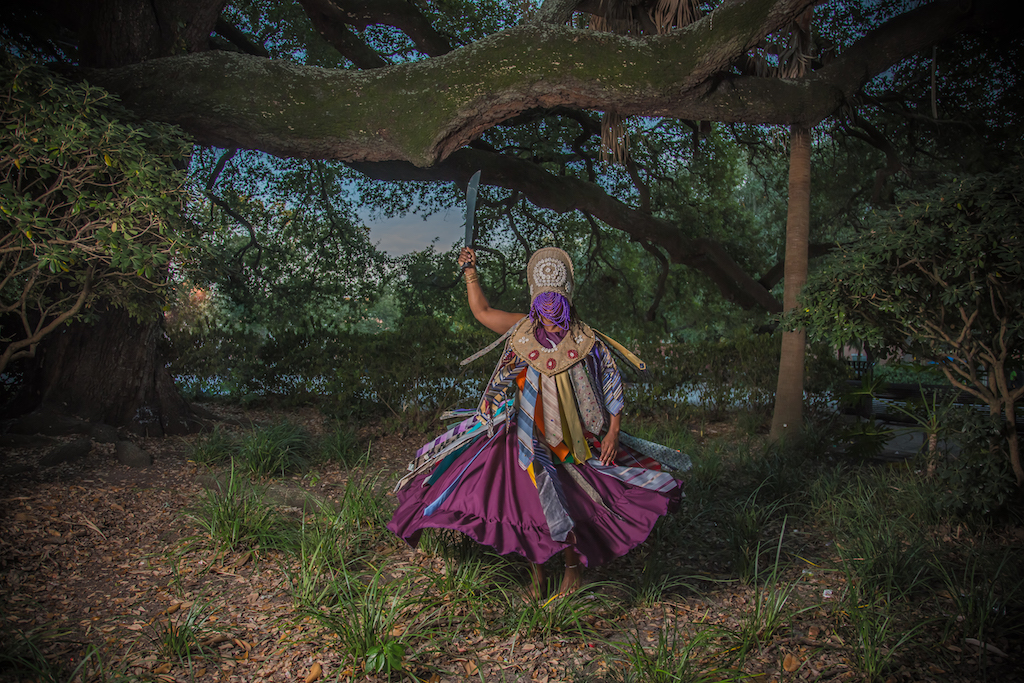 "Gomela/to return" | Kai Knight | Photo: Melisa Cardona
"Gomela" is an experience of collective memories passed down from generation to generation, a tapestry woven by a group of multi-disciplinary artists who represent the diversity of African Americans who call New Orleans home. "Gomela" is based on hope, survival, courage and the resilience that exists in the face of oppression. It is about the heartbeat of a people that will never die, the culture and traditions that continue to evolve, grow and survive the test of time. Lighting designer Evan Spigelman, sound designer Muthi Reed, projection designer Jason Foster, costume designer Ja'nese of Aya Designs and recorded music by trumpeter Troy Sawyer and singer Janet "Sula Spirit" Evans of Zion Trinity will bring life to the sights and sounds of "Gomela."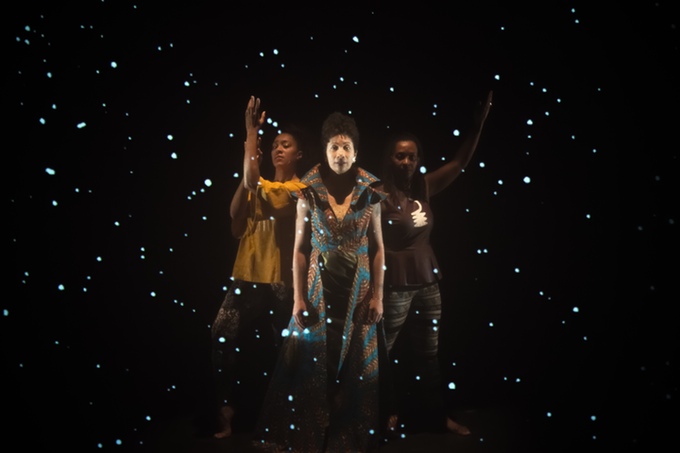 "Gomela/to return" | Kesha McKey, Sunni Patterson, Kai Knight | Photo: Melisa Cardona
We will bring "Gomela" to cities and towns across the country and use this artwork to engage in deep dialogue about Place Matters and Black Lives Matters through the piece's content, aesthetics, form, and facilitated post-performance discussions. The discussions will be rooted in the values of Junebug's story circle process that encourages audiences to share their own experiences that are sparked by the performance.