Description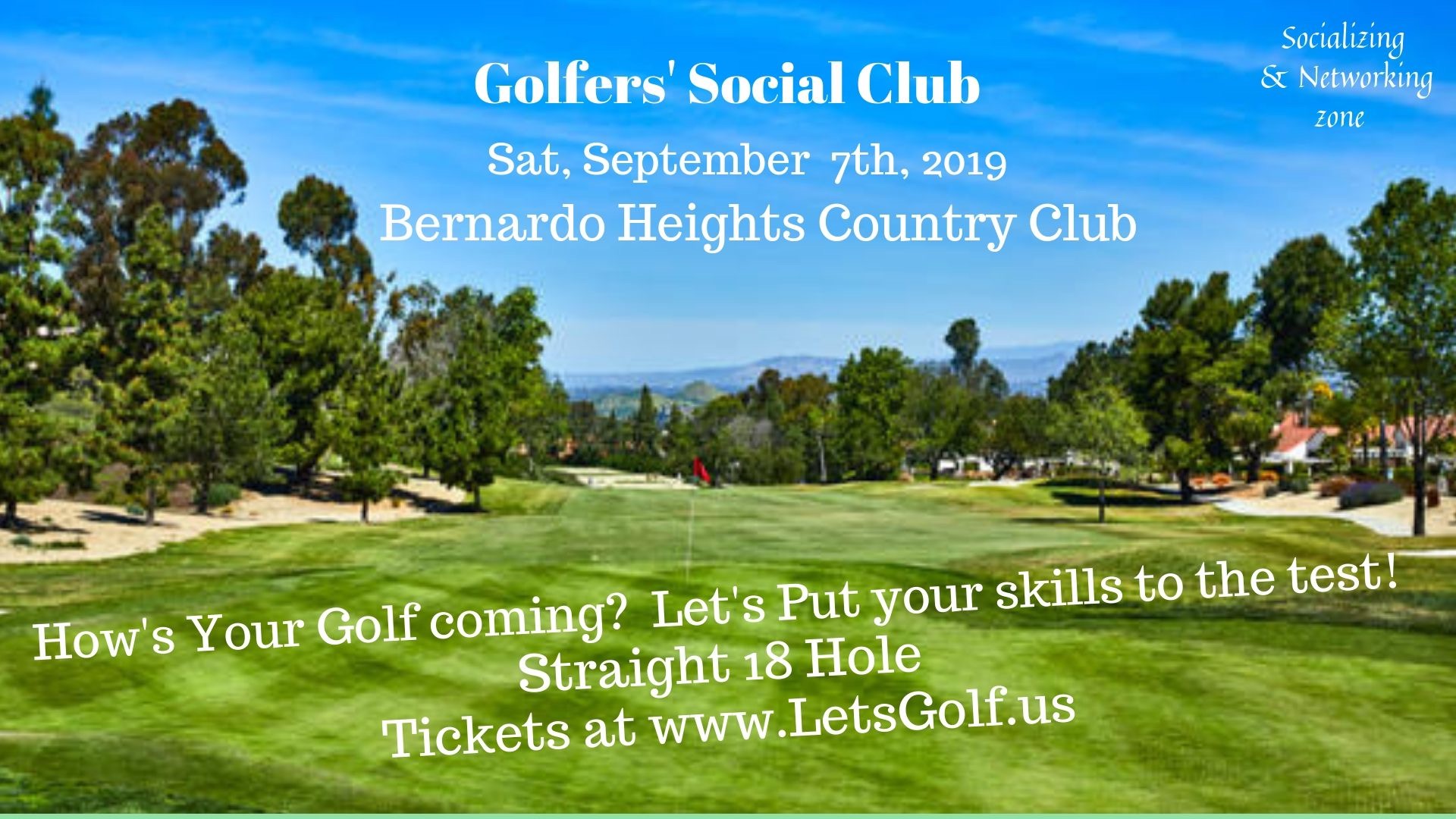 Welcome to our September Outing organzed by Golfers' Social Club Meetup Group.
This time we will have straight 18 hole game.
~ Registration at 1pm. We ll have some time to form Foursomes while warming up at the range or Putting green.
~ Tee off at 1:30pm
Ticket price all inclusive; Cart, name tag etc.
Golf clubs are available for a rental at the venue.
Go to www.LetsGolf.us for all other current events.
If you want to know more about our Meetup; https://www.meetup.com/Learn-To-Golf-Beginner-Intermediate-Golfers-Social/
Facebook Private group link; https://www.facebook.com/groups/673337309754182/
Any questions; contact 6197729650 or Aj@vircali.com