Description
Join us on Thursday, September 28 at 7 pm when Sausalito resident Mike Moyle presents the history of Caledonia Street. Using historical photos, Mike will highlight the major changes to the street and its buildings over the years, as well as some of the colorful characters who have lived and worked here. Remember the Eight Ball Bowling Alley, Budworth's Store and Gatsby's? During WWII 200 Caledonia (now Driver's Market) was the Hiring Hall for the Marinship project. But did Baby Face Nelson park his car here when he lived in Sausalito? These are just a few of the establishments that dotted the street over the years. Admission is free, but space is limited. Please RSVP.

Mike Moyle has been a resident of Sausalito for the past 40 years where he and his wife, Nancy, have raised four sons. He was born on the Big Island of Hawaii and, until his retirement, was a partner in an international law firm specializing in US/Japan transactions. He is an active member of the Sausalito Historical Society and also heads the History Committee of the IDESST Sausalito Portuguese Cultural Center. He has spoken about the history of Sausalito before several Marin organizations.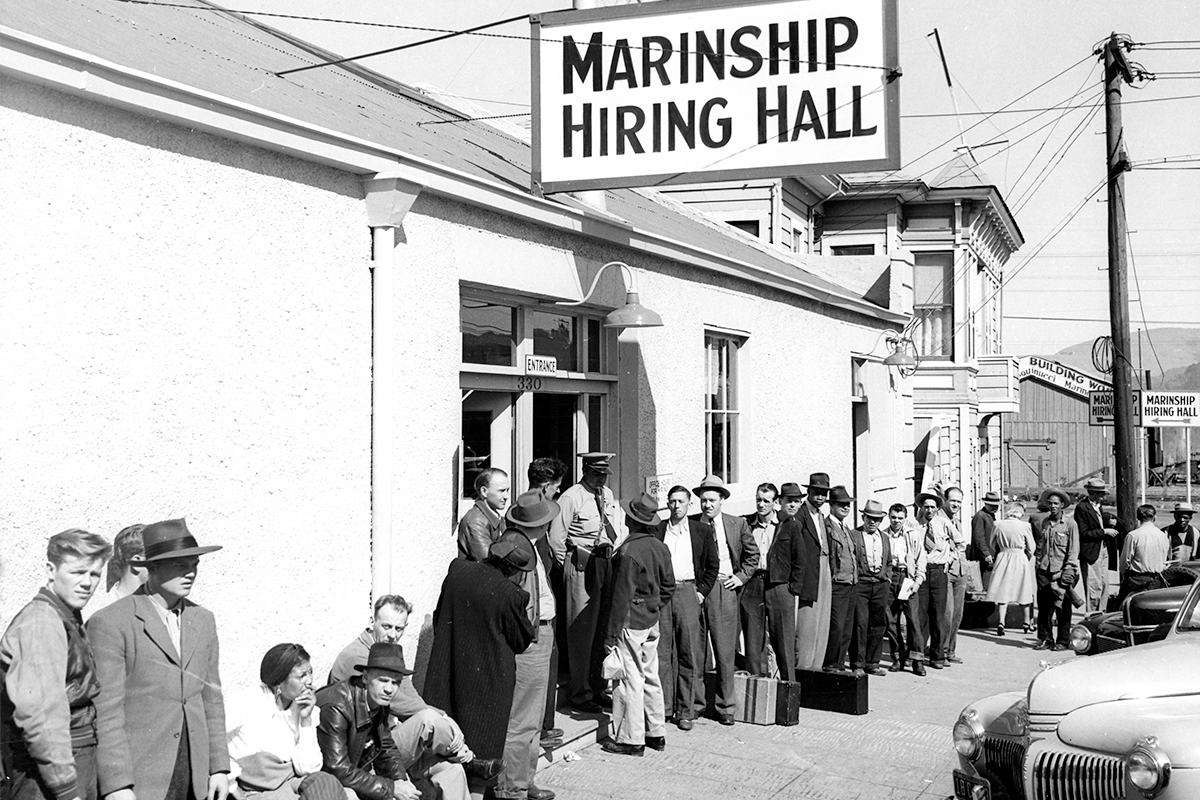 200 Caledonia Street in the 1940's. Applicants for jobs in the Marinship project line up along Turney Street waiting to get into the Hiring Hall.