Golf Tournament - Fabulous Country Classic
When and where
Location
Furry Creek Golf & Country Club 150 Country Club Road Furry Creek, BC Squamish, British Columbia V0N 3Z2 Canada
Refund Policy
Contact the organizer to request a refund.
Description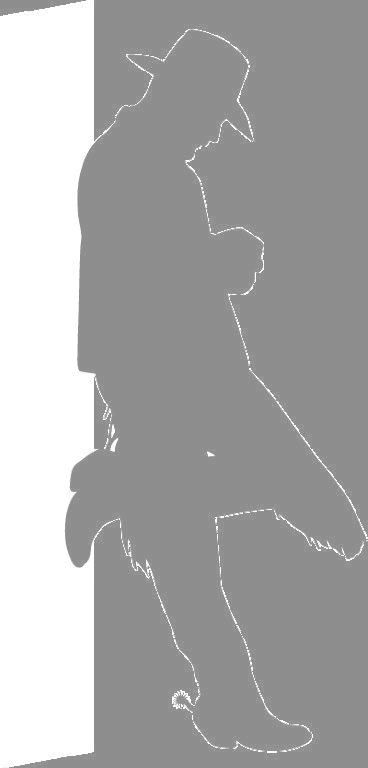 Fabulous Country Classic
Furry Creek Golf & Country Club
Squamish, BC
www.golfbc.com/courses/furry_creek
Registration 10:00 a.m – 10:30 am
Coffee, Tea, Welcome Mimosas and Caesars
Brunch Buffet – the Best of BC
Welcome Address 10:45 am
Shotgun Start 11:00 a.m
Scramble format Golf Tournament 11:00 am to 4:00 p.m
Afternoon Tea for the non golfers – 3:30 p.m
End of Golf - 4:00 p.m
Reception, Food and Beverages Stations 4:00 p.m to 6:00 p.m
Awards and Prizes ongoing
Close of Day 6:30 p.m
Golf Attire and Cowby Classic will be the attire for the event
everyone is welcome!
Look who have food and beverages on every hole!
Hole
Sponsor on Hole
1
Sysco Food Station
2
Bremner Foods Ltd.
2
Danone Yogurt
3
Tian Fine Foods - Veggie Paninis
4
Artisan Edibles
4
Gone Crackers
4
Saltspring Island Cheese
5
Hills Foods - Kangaroo Sliders
6
Nestles Stuffed Pasta
7
International Herbs and BC Junior Chefs
9
Chef Ann Kirsebom's Gourmet Sauces
10
Komo Gway Oyster Bar / Pentlatch Seafoods
11
Sun Rich Fresh Foods Inc.
12
Happy Days Dairies Goat Cheese Demonstration
13
Heinz and Renee's Gourment Dressings
14
Saputo BBQ and Saputo Cheese Bar
15
Johnston's Pork Booth
16
Happy Planet Juices
17
Spolumbouse Fine Foods - BBQ sausages
18
Oolie Teas
18
West Coast Chocolate Festival
19
Blazes Beans and Motts Clamato Juice
19
Putting Competition
Johnston's Pig Roast Dinner
Dear Golfer: Your day will consist of the following:
· Day starts between 9:30 a.m & 10:30 a.m
· Coffee at the driving range
· Complimentary warm up area, driving range, putting and chipping
§ Tips from the pros to improve your game (if you choose)
· Complimentary beverages, Caesars, Mimosas at registration
· Caesars supported by Blazes Beans and Motts Clamato Juice
· Warm up and stretching exercises
· 18 holes of golf with shared power cart, with tees, ball marker and golf balls
· Call to carts at 10:45 a.m
· Welcome, rules and contest overview
· Putting Challenge, Longest Drive, Closest to the Pins, all included on course
· On course snacks and samples
· Complimentary wine, water, and non alcoholic beverages
· Complimentary cold beverages on course
· 4:00 p.m, Reception and Food and Beverage Stations open
· Raffle and 50/50 tickets available
· Action Stations dinner, a moveable feast so you continue to visit with all golfers
· Prizes and Awards ongoing throughout the evening
· Pictures of the days tournament on the big screen during dinner
Ladies Play the Red Tees; Gentlemen Play the White Tees
Format – Scramble – use three drives each, team play
Anticipated tournament play is 5 hours - please keep up the pace of play (it is a shotgun
Remember, it is all about the fun, not the score.
Contests
· Each Par 3 has a Closest to the Pin Contest, one for Ladies, one for Men
· Mens Long Drive
· Mens and Ladies Most Accurate Drive
· Putting Competition Hole 19.
· All teams stop after Hole 18, putt, then proceed to Hole 1
Tournament Start:
Team A, when you arrive at your starting Hole, please prepare to tee off. Check that the fairways are clear and then all four players make their tee shot (one at a time, of course!).
Choose the persons tee shot that you will use, the other three players retrieve their tee shot, and proceed to the chosen drive location. At the shotgun the A team will be standing at their chosen drive, and the B team on the tee.
Continue for every shot
Each player must use two drives each and two putts each.
Strategy is the name of the game in this format.
The tournament is fun, and there are prizes for teams, as well as individuals.

Parking
There is ample parking. Please drive to the front of the clubhouse, where your clubs will be valeted to your golf cart. Please remember to drink responsibly or better still, bring a designated driver or take a cab. Bottom line . . . we want to see you back next year!!
Taxi Service
Event staff at the foyer will call a taxi whenever you are ready.
Let's Play Activities
Oh go ahead . . . be a kid!! Join in the fun! All on course activities are included in your registration and entry fee! What a great deal. Raffle tickets and 50/50 tickets will be available on course and at the reception. Great raffle items! Including, you guessed it - 300 bottles of wine!
Inclement Weather
Thunder, lightening, rain or sleet . . . you'll be inside with dancing feet! After, of course, you play eighteen holes of golf.
Furry Creek is not a course that one merely plays - it is an enriching adventure to be savoured. Considered one of the most beautifully landscaped playgrounds in the province, Furry Creek delivers an unforgettable experience with its breathtaking beauty, dramatic play and first-class facilities.

As BC's most scenic golf course, Furry Creek perfectly captures the most spectacular qualities of this part of the country. This par 72, 18-hole golf course designed by Robert Muir Graves and built in 1993 offers panoramic ocean views and encounters with abundant wildlife, and is just 35 minutes north of Vancouver, along the scenic Sea to Sky Highway to Whistler.