Description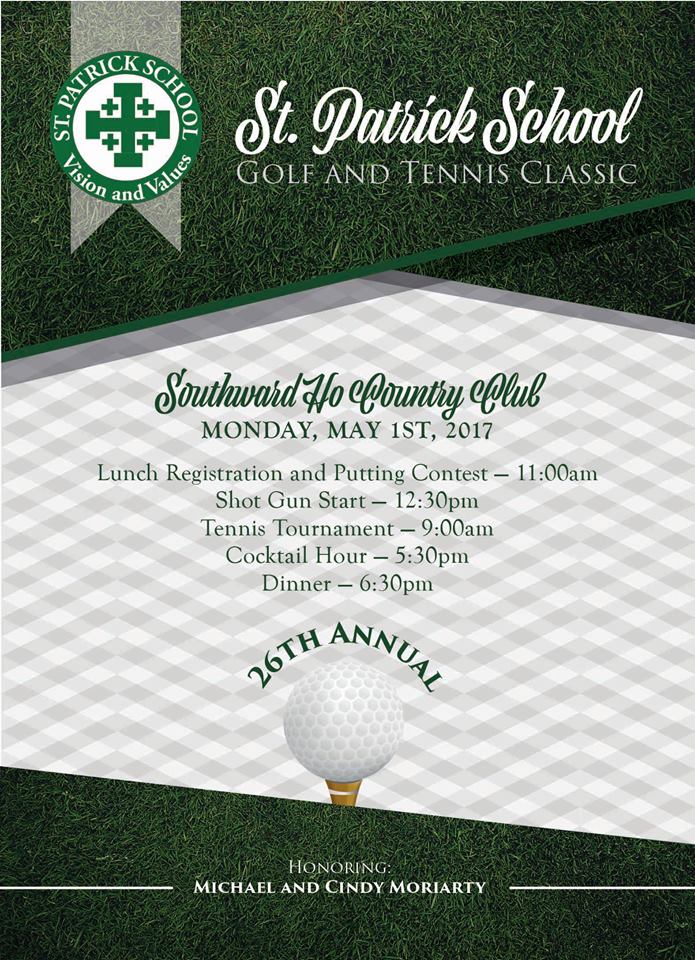 Our 2017 Honorees
Michael & Cindy Moriarity
Michael and Cindy were born and raised on Long Island. After leaving for college, they
reunited in New York City where they lived and worked before returning to Long Island to be
closer to their families. They were married at St. Patrick Church and settled in Islip.
For the past twenty years, they have been devoted to raising their four children, Jack, Holly,
Grace and Katherine, all graduates of St. Patrick School. Following the example set by their
parents, who have been invaluable role models and responsible for the formation and continued
active devotion to their Catholic faith, Michael and Cindy became parishioners of St. Patrick Parish
and supporters of St. Patrick School.
Cherishing her role as a stay at home mom, Cindy was able to devote her time and talent to
a myriad of volunteer opportunities at St. Patrick School. A volunteer for over fifteen years, she
was class mom for her four children, served as president of the Parents Association, and her
favorite, designing and selling wreaths at the annual Christmas Boutique. But most rewarding, was
witnessing first hand the devotion of the teachers and staff, to deliver the best possible education,
religious guidance and moral values and understanding for the children of St. Patrick school.
Michael is a partner in the law firm Windels, Marx, in New York City where he has
practiced law for almost thirty years.
Michael is an active fundraiser for a number of Catholic causes. He serves on the Board of
Directors of the Catholic Foundation for the Archdiocese of New York; he is a director at St. Patrick
Home, a home for the frail and elderly in the Bronx run by the Carmelite Sisters, and is a founder
and Chairman of the Board of the De LaSalle School, a Catholic Scholarship school in Freeport for
at risk middle school boys sponsored by the De LaSalle Christian Brothers.
He coached CYO boys and girls basketball for over ten years and as the proud father of
three daughters, he has survived thirteen consecutive Father/Daughter dances at St. Patrick School.
He was also part of a group of supporters that provided funds to construct a new science lab for
the seventh and eighth grade students at the school.
The strength and commitment by the Parish, school, and families to St. Patrick School is
stronger than ever, and Michael and Cindy are overjoyed to have been a part of its success and are
overwhelmed to be honored in this way.