Golf and Learn 2016

Friday, August 12, 2016 from 8:00 AM to 11:15 AM
Event Details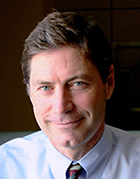 Mark Drangsholt D.D.S., M.P.H., Ph.D., is Professor and Chair of the Department of Oral Medicine, School of Dentistry, University of Washington, Seattle, Washington, USA. Dr. Drangsholt graduated with honors from University of Washington School of Dentistry in 1984, completed a residency at Michael Reese Hospital and Medical Center in Chicago in 1985, and began a private dental practice in Kent, WA, which he continued half to full time for 10 years. He subsequently completed an MPH in Epidemiology in 1992, a residency in Graduate Oral Medicine in 1995, and a PhD in Epidemiology in 2004, all from the Unviersity of Washington. For the past 21 years, he has provided patient care in the Oral Medicine Clinical Service and now at the Center for Pain Relief, both at the University of Washington. His clinical practice focuses on the diagnosis and management of orofacial pain, oral mucosal lesions, and other oral-facial disorders. He is the secretary and a Director of the American Board of Oral Medicine, author of over 80 peer-reviewed scientific articals, 10 book chapters, over 120 published abstracts and has given over 140 presentations worldwide. His current research projects include developing new methods to diagnose and manage orofacial conditions, developing "N of 1" research methodologies to evaluate disorders and health, and applying epidemiologic methods to pain and other health problems.
No relevant financial relationships exist.
"Diagnosis and Management of Temporomandibular Disorders: Using Precise Diagnoses to Prescribe Targeted Treatment"
 Course Description:
This course is designed for health care professionals who encounter people with orofacial pain and temporomandibular disorders (TMD) in clinical practice. TMD is one of the most common human pain conditions with over 40 million people affected in US alone. Not enough specialists are available to treat all of these patients, and management in general dentistry and other practices is needed. Diagnosis and management has been controversial in the past, but accumulating scientific evidence along with years of clinical practice shows that precise diagnoses along with targeted treatment can substantially reduce pain and disability in most sufferers. Practical discussions regarding the causes, examination methods, diagnostic tests, universal and targeted management will be conducted. Emphasis on the top 5 most common TMD subtypes and their management will be given. Sample cases for the audience participation will be given. 
Course Objectives:
 Upon completion of this course, participants should be able to:
Know evidence-based causative factors for most TMD's

Be familiar with the Diagnostic Criteria (DC) for TMD version 2.0 diagnostic system and website

Know how to perform an DC for TMD examination and diagnose common TMD conditions

Know which diagnostic tests to consider for TMD patients

Be able to administer universal management for TMD and orofacial pain

Be able to initiative targeted treatment for TMD-subtype's

Know which cases to refer to a specialist
Method of Teaching:
General Information
Registration will close 2 days prior to ALL course dates. Registration will not be processed until payment is received by Eventbrite.  After the registration deadline, please contact the CE office to see if space is available  (402-472-2611).
We reserve the right to limit the number of participants and to cancel any course. Confirmation letters are generally sent two weeks prior to the course. If registration and payment were sent at least two weeks prior to the course and no confirmation letter is received, please contact Connie Whitson at 402-472-2611 to verify that your registration.
CANCELLATIONS:                                             
Participants cancelling their registrations will receive a refund minus a $25 processing fee.  Notice of cancellation must be made prior to the course.
NO REFUNDS  WILL  BE  MADE  AFTER THE  COURSE BEGINS.
LOCATIONS:                                                   
Quarry Oaks Golf Club is located at 16600 Quary Oaks Drive, Ashland, NE
PARKING:                                                      
Parking is only complimentary  for courses held on East Campus.
QUESTIONS:
UNMC College of Dentistry
Continuing Education
Phone: 402-472-2611
E-mail: codce@unmc.edu
Contact: Connie Whitson
For additional information on courses and speakers please visit www.unmc.edu/dentistry.
RECOGNITION:
The University of Nebraska Medical Center College of Dentistry Office of Continuing Education is an ADA CERP Recognized Provider.
ADA CERP is a service of the American Dental Association to assist dental professionals in identifying quality providers of continuing dental education. ADA CERP does not approve or endorse individual courses or instructors, nor does it imply acceptance of credit hours by boards of dentistry.
Concerns or complaints about a CE provider may be directed to the provider or to the Commission for Continuing Education Provider Recognition at ADA.org/CERP.
The College is a member of the American Dental Education Association and the Association for Continuing Dental Education.
The University of Nebraska Medical Center College of Dentistry Office of Continuing Education designates this activity for 3 continuing education credits.
When & Where

Quarry Oaks Golf Club
16600 Quarry Oaks Drive
Ashland, NE 68003


Friday, August 12, 2016 from 8:00 AM to 11:15 AM
Add to my calendar