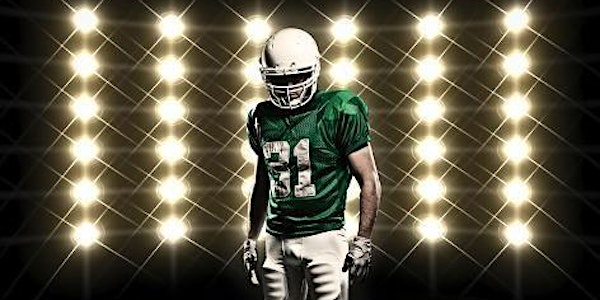 Golden State Hustlers Professional Indoor Football Tryouts
Professional Indoor Football Tryouts
When and where
Location
Sportsplex USA Poway 12349 McIvers Court Poway, CA 92064
About this event
The Golden State Hustlers Professional Indoor FOOTBALL Franchise will host OPEN TRYOUTS on Sunday November 20, 2022, at 11am.  
The cost to tryout for the Hustlers is $100. By reserving your spot online, you guarantee yourself an opportunity to showcase your skills. We are looking for players for the 2023 season
Spots are limited!
WHAT TO EXPECT:
Tryouts will be broken up into two phases
Phase 1
ALL PLAYERS                              
40 yd. sprint, 3-cone drill, Shuttle (5-10-5), agility drills 
All timed tests will be measured with stop watches. All players should be aware that since Indoor Football is a speed game, in order to ensure an absolute minimum of athleticism there will be an automatic cut-down of players who run slower than the following maximal allowable time in the 40 yd. sprint test:
D.B. and Rec.: 4.75 seconds
L.B. and R.B.: 4.85 seconds
Phase 2
All players will go through full positional drills practices under the instruction of the coaching staff
Other:                                               
As this is a serious professional tryout, all events are closed to the public. Only participating players and Golden State Hustlers staff will be allowed in the tryout venue. No exceptions.
Players are required to provide for their own room and board and transportation.  It is also the responsibility of the players to bring their own source of hydration.
Players will be required to stay above-the-waist on all contact and there will be no live tackling in any drill. Tackling or intentionally hitting an opponent below the waste will result in immediate removal from the camp and your participation fee will not be refunded.
Date, time, and location subject to change.
No Refunds!