Description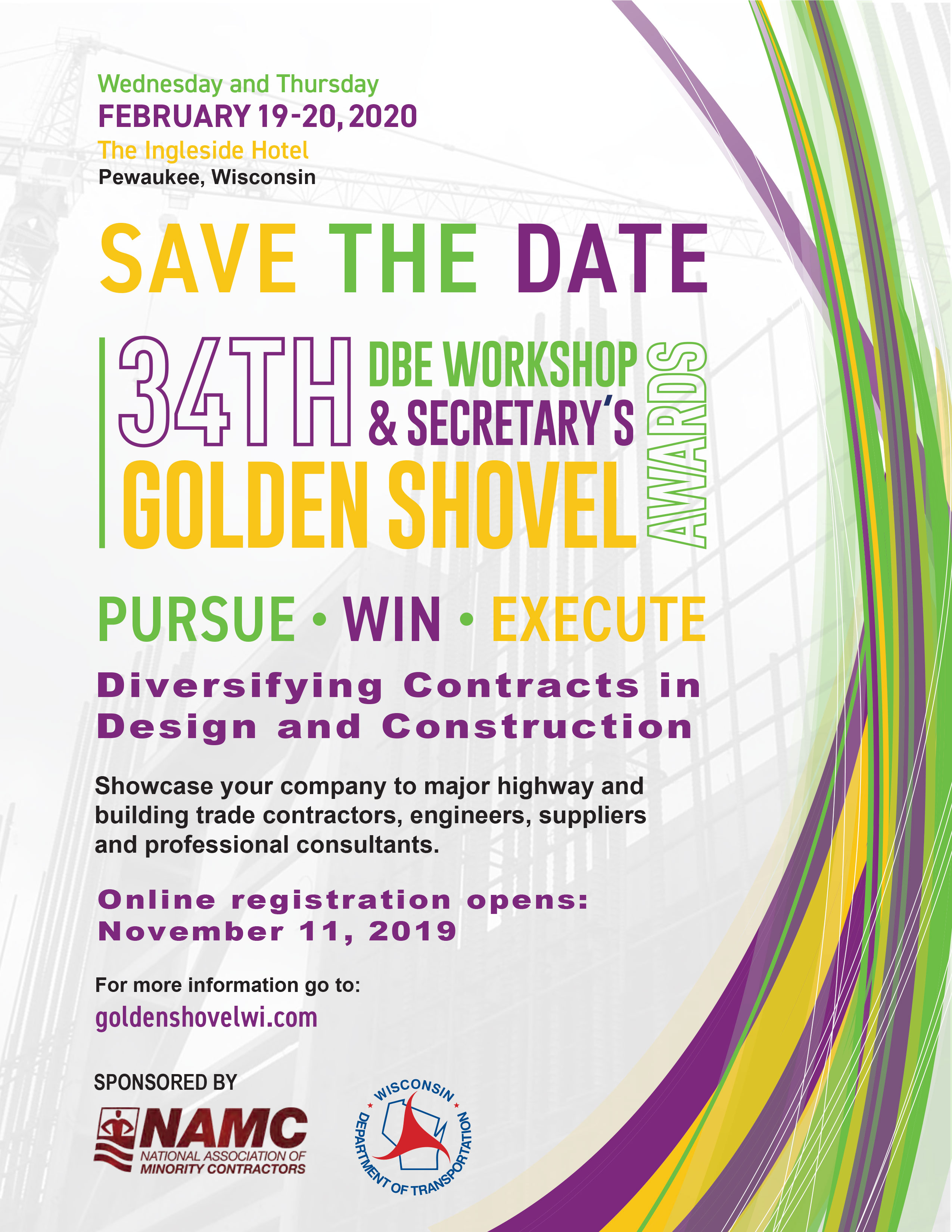 Thank you for your interest in becoming a contributor to the 34th DBE Workshop & Secretary's Golden Shovel Awards.
DON'T MISS the Relationship-Building Networking Reception!
For more information regarding sponsorship and exhibitors, please visit: http://www.namcwi.org/sponsor-info.

---
CLICK REGISTER TO BECOME A SPONSOR OR EXHIBITOR
---
Your conference ticket includes:
All access to conference sessions and exhibits

Breakfast and lunch

Refreshment breaks

Networking reception

Conference program booklet and materials
Conference Itinerary
18 Business Development Workshops to include four formal networking sessions with primes, DBE firms, TrANS Grads and WisDOT Leadership

NAMC Golden Shovel Awards and Informal Networking Reception – Day 1 – 3:30 pm to 6:00 pm

Secretary's Golden Shovel Awards and Project Detail Presentations – Day 2 – Awards Luncheon – 12:30 pm to 2:00 pm
For more information about the Annual DBE Workshop and Secretary's Golden Shovel Awards, visit www.goldenshovelwi.com.