Actions and Detail Panel
Golden Seals Self-Mastery Training Via ZOOM Webinar
Mon, March 13, 2017, 7:00 PM – 9:00 PM CDT
Description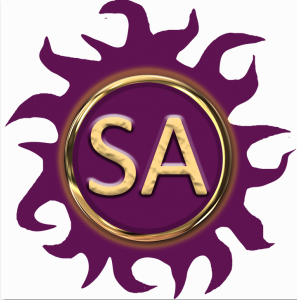 GOLDEN SEALS SELF-MASTERY TRAINING
Beginning January 2017 the Webinar will take place on Monday, Wednesday and Friday for 2 hours one week of the month. I have only listed the first Monday of the class to lessen confusion with the computer.
Discover the Fastest Way to Create the Perfect Life full of Abundance, Prosperity, Health, Purpose, and Love!
One Day Golden Seals live training that is six hours long!

The Complete Sacred Activations Foundation Package that includes 26 foundational life changing activations!

You will learn how to use the foundational 26 Sacred Activations for your personal life!

You will get access to a coupon for $200 off the Sacred Activations Practitioner Training!
Golden Seals Training Retail Value: $1,088 Yours for Just $197
You Will Also Receive the Following 26 Powerful Sacred Activations
Addictions Redirection - This activation restores the instinct and energy to self-nurture. This addiction helps with various expressions of addictions including: Drugs / Alcohol , Compulsive Behavior, Hoarding, Self-sacrifice, Drama, Sex.

Alchemy of the 3rd Dimension - This activation, allows you to release all the third dimensional belief systems in the control from the third dimension. This activation should only be done after you've done the first 12 activations. As if you do this one before any of the other ones it can be too much for you and knock you out for a week. Or you will not feel or benefit from it. This activation plugs you into the Christ consciousness of the 5th dimension.

Anger Towards God - This activation is about releasing your anger and resentment at God, seeing those as beliefs WE created, and most importantly, how to release these very debilitating and choking beliefs.

Are You a Martyr? - Do you live your life for others? Are other people's lives and emotions more important than your own? Were you taught to put others first? Many people, especially healers, have programs that they have to sacrifice and martyr themselves for others -­­ that they don't matter themselves at all. This activation disconnects you from the Collective Consciousness of being a martyr. You can love and care for others without allowing yourself to be used or destroyed in the process!

Avebury Stonehenge - This activation increases your healing and psychic abilities, enabling you to communicate with your Higher-­­Self, your Guides, Angels, the Creator, and other realms. Personally, my clairvoyance (psychic seeing) and clairaudience (psychic hearing) have become stronger.

Bleeding Heart - The Bleeding Heart activation will help you stay strong when you feel like you need to save the world. This activation will help you clear the urge and need to feel like you must save everything and everyone. This activation will also help you stay confident so that you can say 'no' when people are trying to convince you to help them.

Christ Consciousness Awareness - This activation empowers you to create miracles in your life. Additionally, this heals your heart, filling you with gratitude and releasing you from self-­­judgment; forgiveness.

Collective Church - The Collective Church was given to me when I was in Portugal. Creator told me to go to a church, and while inside, I was told that I would receive creator's truth and understanding about all churches of the world. I was also told that any oaths, vows or contracts put in place from past lives would be removed. This activation frees you from the ancestral need to suffer for God. It clears trauma associated with past lives as monks or nuns. It also clears the programs which tell you that it is forbidden for you to connect directly with God. This activation will bring you a clearer connection with Creator.

Creative Gene Extraordinaire - This activation removes you from the third dimensional grid and plugs you into the fifth dimensional grid system that is now becoming available for this planet. Additionally, it also gives you the knowing that you are safe, that you are a creator in your life, and that you can create money and other forms of abundance out of thin air.

Family Constellation - The Family Constellation Activation is an amazingly powerful activation. It clears your anger, judgment, guilt, and hatred toward your family. It gives you a true knowing of a family's love. After this activation, amazing shifts in family relationships and dynamics can occur.

Fruit of Life - This activation lights up all 13 Chakras, and keeping you grounded and connected to your higher self.

Heaven on Earth - This activation releases oaths made, or karma, to suffer for those who came before you. Many empathic people carry the pain of the planet and our ancestors. This activation releases all of the above.

Inner Child Reconnection - Inner Child Reconnection Activation reclaims the pieces of your soul that were left in other lifetimes, galaxies and realms. It clears out all traumas that caused parts of you to be left in other times and places; it reclaims your power from those lifetimes; and shifts your foundation beliefs into alignment.

Life's Grid - The Life's Grid activation creates a protective shield around you, keeping you safe from radiation, sound waves and other pollutants that are being put in our atmosphere (these harmful things shut down the pineal gland as well as your Kundalini energy).

Mother Earth Activation - This activation connects you with all of the elements of this wonderful place we call home: Mother Earth. It helps ground you and centers you in the knowing that we are all connected; it connects you to the fairies, trees, flowers and water, and brings you closer to our animal friends. To connect to your Higher Self, it's important to first connect to Mother Earth.

Mother Mary - This activation brings provides awareness of others' inability to love and a clear understanding of who they are on all levels. When you are brought into the awareness of a mother's love and clear beliefs that block your ability to love others in the world, you achieve a state of love for everyone without judgment. It gives you the understanding of how to love the earth and everyone on it as if they were your child. This activation clears anger and judgment, taking your tolerance to new levels.

Original Light Language – The Original Light Language allows us to be "in love" with life. It also allows us to be true to ourselves and honor our personal power when we are in conflict with others. This activation releases us from the trauma of what others are experiencing, allowing us to observe without becoming attached.

Planetary Alignment - This activation aligns you with the planets and their transformative energy, helping you to shift with the planet with ease and grace.

Polar Opposite - Polar Opposite allows new pathways of unconditional love to replace the negative pathways in the brain. We'll focus on those things that are constantly running in the background, much like a bad virus, that just keeps trying to run, over and over, which stops you from achieving clarity and calmness and money.

Sacred Blueprint - The Sacred Blue Print Activation will help align you with your true self and your purpose in life, giving you the courage and knowledge of how to follow it without delay and/or fear. It will give you the knowing of what you are to do here on Earth.

Sacred Power - The Sacred Power should be done after the others, as you need to be vibrating at the highest level possible to keep this activation. It clears all of your fears of being in your true sacred power and of being the life force you are meant to be. This activation will empower you to step into your true authentic power.

Soul Mate - The Soul Mate Activation clears lifetime—beliefs, judgments, trauma and betrayal with your soul mates. It opens you to receive the right soul mate free of fear of the future with him or her. It also clears the collective consciousness, religious beliefs and genetic beliefs about relationships with a soul mate. We have many soul mates, and this will allow you to align with the most supportive and nurturing one in this lifetime.

Spiritual Ego Release - This activation allows your ego to get out of the way and allows you to do the work knowing that spirit is in charge allowing you to be the witness to help your clients. I have found that many healers, it much into their ego with some of the miracles that they witness. Or they feel not good enough if they're working with somebody that does not heal or dies crushes their ego. Free of feeling you're too good to help people, freeing you the feeling that you're not good enough to help people.

Super DNA - The Super DNA activation improves your DNA, so that it matches the new evolved generation that is coming onto the planet at this time.

The Lord Metatron Activation - The Lord Metatron (archangel) activation enables you to navigate through Earth's changes with ease and grace. This activation accelerates the evolution of your DNA to new crystalline levels, and is in sync with Gaia's evolution from a 3rd Dimensional to 5th Dimensional planet.

The Moses Code Activation - This activation recharges your cells, making you more youthful and rejuvenated. With this activation it is easier to focus on your dreams and make them a reality.
Best yet is that you can take this from the comfort of home, via Zoom. Let's do this! Are you ready to make massive shifts? Register now.