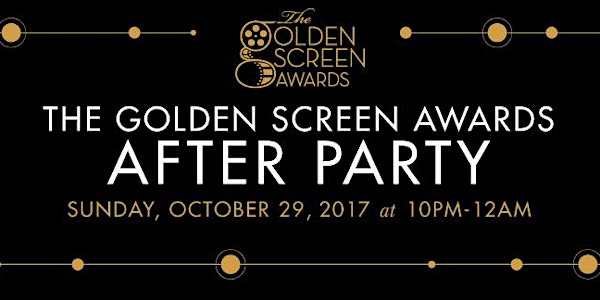 Golden Screen Awards After Party
When and where
Location
WP24 900 W Olympic Blvd Los Angeles, California 90015
Description
You are Cordially Invited to attend the Golden Screen Awards!

Established in 2013, The U.S. China Film & Television Expo exists to connect two of the most significant entertainment powers, the U.S. and China film and television industries. The organization works to create enormous opportunities for collaboration between the two countries, encouraging growth across technology, finance, investment and cultural relationships.
The U.S. China Film & TV Industry Expo, in partnership with the China Film Co-Production Corporation, Motion Picture Association and The Hollywood Reporter, will host the annual Golden Screen Awards, to reward and recognize outstanding organizations, producers, directors, screenwriters, actors, composers and technical professionals who have contributed to China-foreign co-productions.
Visit the UCFTI Registration website to purchase tickets and register for the UCFTI Expo, Film Panels, and Golden Screen Awards.
To learn more about UCFTI, visit the UCFTI Website or follow us on Facebook.