Description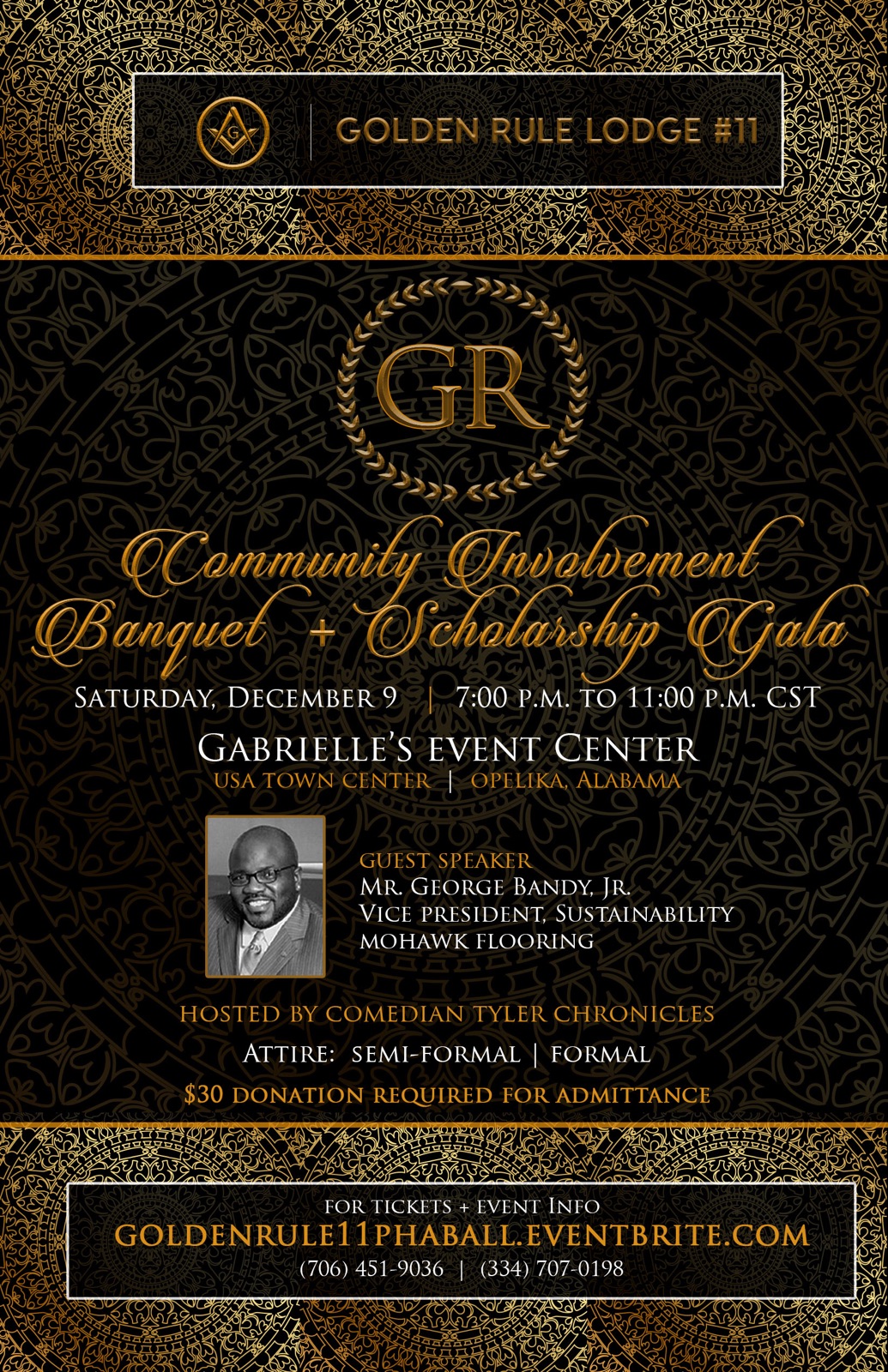 Golden Rule is an organization under the jurisdiction of the Most Worshipful Prince Hall Grand Lodge of Alabama. As a not for profit group under the Prince Hall Legacy Foundation, Inc., we primarily assist in community outreach, neighborhood clean ups, planning, and sponsor outings and mentoring assistance programs.
The Golden Rule Community Involvement Gala event is being held to shine the spot light on positive groups in our local area. It will be an evening filled with awards, comedy, dinner, and music. Organizations and individuals who have been spotted making a difference and being involved in positive community efforts will be recognized by our lodge.
The event will be hosted by the hilarious comedian and t.v. show host Tyler Chronicles. The keynote speaker of the evening is an Opelika native whom is no stranger to community involvement, Mr. George Bandy, Jr., VP of Sustainability, Mohawk Flooring. Awards will be presented by Worshipful Master Derric Baker.
Meet & Greet 7pm - 7:30pm | Dinner & Awards 7:30pm - 8:30pm | Evening of Dancing
Sponsorship & donation packages available. Contact: 334-707-0198