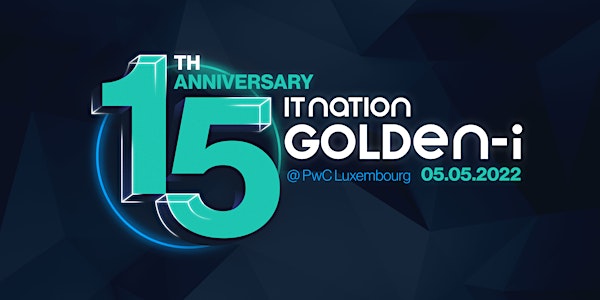 Golden-i Gala & Awards - 15ème édition
Golden-i revient en présentiel le 05 Mai 2022 !
When and where
Location
PwC Luxembourg - Crystal Park Building 2 Rue Gerhard Mercator 2182 Luxembourg Luxembourg
About this event
Cette édition sera une belle occasion de célébrer les 15 ans d'ITnation lors de la soirée Networking et retrouver (enfin!) l'esprit convivial qui a fait le succès de cet événement !
Rendez-vous le : Jeudi 5 mai 2022 à partir de 17h30 @PwC Luxembourg.
Les inscriptions sont ouvertes !
Conditions de participation
Entrée gratuite pour les utilisateurs finaux / Free of charge for end-users.
Entrée payante (350€HT) pour les fournisseurs de services IT / Fees for IT providers: 350€HT/entry.
Limité à une place par entreprises / Only 1 entry per company.