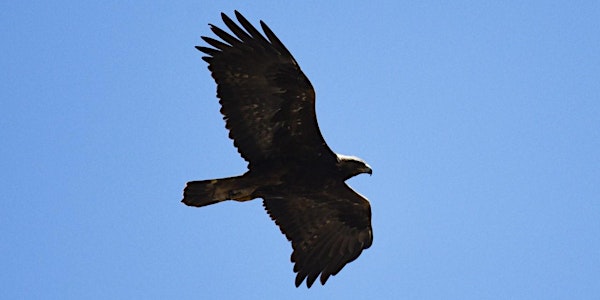 Golden Eagles of the Northern Diablo Range, California
Join an exciting talk with Wildlife Biologist Patrick Kolar, about Golden Eagle breeding populations in the Diablo Range of California!
About this event
The northern Diablo Range of west-central California supports one of the largest and densest known breeding populations of golden eagles (Aquila chrysaetos) in the world. This region includes the Altamont Pass Wind Resource Area (APWRA) where collisions with wind turbines constitute a substantial source of mortality for golden eagles and other raptors. This presentation will provide an overview of an ongoing study by authors Patrick Kolar, M.S. and J. David Wiens of golden eagles in the area and discuss how their broader research in the Diablo Range is being used to avoid or mitigate impacts to breeding pairs of eagles at the APWRA. They will also discuss preliminary analyses of nest-site selection, occurrence and distribution of breeding and non-breeding subadults, and possible impacts of the 2020 SCU lightning-wildfire complex that affected an estimated 80 pairs of eagles monitored prior to this mega-fire event.
All registered attendees for this event will receive a Zoom webinar invitation the week of the event. Please monitor emails for required links.
This event is co-sponsored bv the Peninsula Open Space Trust and the Santa Clara Valley Open Space Authority.