Golden Dragon Acrobats from China
When and where
Location
Ives Concert Park 43 Lake Avenue Extension Danbury, CT 06811
Description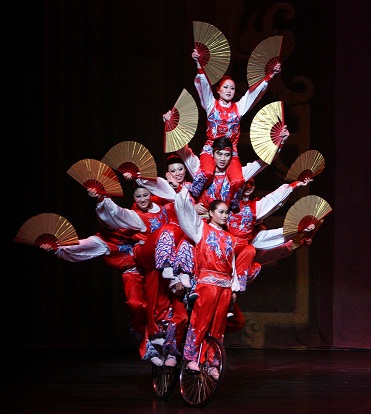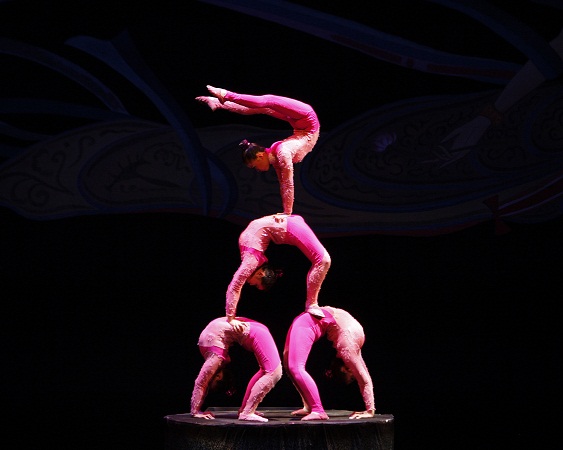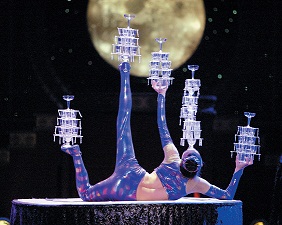 Golden Dragon Acrobats - Sunday July 14

Gates – 6:30 pm

Show - 7:30 pm 2 - 1 hour sets with 1 intermission
The Golden Dragon Acrobats represent a time-honored tradition that began more than twenty-five centuries ago. World Renowned impresario Danny Chang and choreographer Angela Chang combine award winning acrobatics, traditional dancing, ancient and contemporary music, and theatrical techniques to present a show of breathtaking skill and spellbinding beauty.
In November 2005, the Golden Dragon Acrobats made their Broadway debut to a sold out audience at the New Victory Theater, New York's ultimate theater for kids and families. Their Broadway run over the next six weeks led to adoration and standing ovations from audiences of all ages and universal critical acclaim from the New York press. The run was highlighted by the Golden Dragons receivingtwo most prestigious New York Drama Desk nominations -- Danny Chang for Unique Theatrical Experience and Angela Chang for Best Choreography.
An Art Form Beyond Compare
The ancient art of Chinese Acrobatics is an old and long running tradition that began in China well over two thousand years ago. Over its long and rich history it has developed as one of the most popular art forms among the Chinese people. While many historical records provide evidence for the development of Chinese acrobatics as far back as the Xia Dynasty (4000 years ago), it is most commonly held that the art form did not become wildly popular until approximately 2,500 years ago when it began to capture the attention of the country's powerful emperors.
During the Warring States Period (475 BC - 221 BC) acrobatics in China began to evolve from the working lives of its people. Instruments of labor, such as tridents and wicker rings, and articles of daily use such as tables, chairs, jars, plates and bowls began to be used as performance props. This unorganized form of entertainment and leisure eventually evolved into a form of performance that became recognizable to the Chinese people.
During the Han Dynasty (221 BC - 220 AD) these rudimentary acts of acrobatics developed into the "Hundred Plays". More contents and varieties were quick to develop. Musical accompaniment was soon added to the performance as interest in the art form grew among the emperors. During the Tang Dynasty (618 - 907 AD) the number of acrobats greatly increased as the skills of each individual performer slowly began to become much more precise and amazing.
Since these early times, acrobatics have evolved into many forms of performances including dance, opera, martial arts, and sports. However, the impact of Chinese acrobatics goes far beyond the boundaries of performance as it has served an important role in the cultural exchange between China and Western nations including the United States. The citizens of China continue to present their acrobatic art for the world today, as it portrays the hard working nature of their people and sets forth an example of the rich traditions of Chinese culture.
Be a Part of the Experience
The Golden Dragon Acrobats are proud to represent the very best of this time-honored tradition, the essence and the universal values of what all of us who love the arts hope to foster -- Unity, Friendship, Progress, Harmony, Participation and Dream.
Tickets:
GA Reserved Adults $25
GA Reserved Senior + Children 12 + under $15
Family 4-Pack $50

ALL TICKET SALES ARE FINAL - NO REFUNDS
All shows are Rain or Shine
Park Policies
We are a completely outdoor venue: All concerts are rain or shine. In the instance of rain, standard umbrellas (no golf umbrellas) are permitted.
Free parking on site, please carpool.
No pets, no glass,

no alcohol or beverages of any kind. Soft drinks, water, energy drinks, beer, wine, food and snacks are available for purchase.
We accept credit cards, debit cards and cash on site.
Please leave the following items at home; animals/pets, fireworks, video equipment, tape recorders, cooking equipment, weapons, illegal drugs, bikes.
Most of the Summer Concert Series are all ages. Children 1-2 years old are free on the lawn. Children 3-12 need a lawn ticket for all events. All children seated in the reserved section (of any age) must have a full price ticket.

All guests in reserved seating require a ticket, regardless of age.
Guests are welcome to bring the following items:blankets,lawn chairs, binoculars, purses, coolers (food only)

no beverages of any kind are allowed into the park.
"Tailgating" is strictly prohibited.
No flash photography allowed.
Picture ID is required for all alcoholic beverage purchases.
All guests may be subject to search prior to entering Ives Concert Park.
Policies are subject to change.
If someone has a medical emergency or requires special attention seek Ives on site STAFF.
Camping is prohibited.
A free golf cart shuttle service is available from the front gate to a central park location during each concert for all guests who require assistance.
Patrons who need accommodations for accessibility or other issues should contact the park in advance at info@ivesconcertpark.com or 203.837.9226. Ives Concert Park is an open air, outdoor facility that primarily has natural surfaces (grass and earth) throughout its viewing areas. There is a limited amount of hard-surface area available for use by those with mobility impairment issues. Please refer to the NEW SEATING CHART for location, and contact the Park to arrange for use. Tickets must be purchased through EVENTBRITE.
Directions:
When using a GPS, enter this address: 43 Lake Avenue Extension, Danbury, CT 06811
Ives Concert Park is conveniently located off of I-84 and easily accessible from the Hartford Area, New Haven Area, NYC, Westchester and Putnam Counties New York