Golden Door Award Gala 2017

Thursday, November 30, 2017 from 6:00 PM to 9:00 PM (EST)
Event Details
Thank you for your interest in our gala event! We are no longer taking registrations online.
For more information, please contact koneill@iine.org (617.695.0786) Thank you!
36th GOLDEN DOOR AWARD GALA
Join the International Institute of New England as we gather to celebrate the achievements of the refugee and immigrant community, and to honor Dr. Noubar Afeyan, founder of Flagship Pioneering, for his extraordinary impact on the lives of others through a life of accomplishment, industry, and service.
ABOUT THE GOLDEN DOOR AWARD
The Golden Door Award has been an IINE tradition for more than 40 years. The honoree is a U.S. citizen of foreign birth who has made outstanding contributions to American society. This year's event will take place at the Intercontinental Hotel on Atlantic Ave in Boston, MA. 
It is an occasion that calls us to stand together in celebration of the achievements of new Americans  who have played an integral role in our community, economy, and society. The Award takes its name from Emma Lazarus's words, inscribed at the base of the Statue of Liberty: "From her beacon hand glows world-wide welcome… I lift my lamp beside the golden door."
Past Golden Door honorees have included: I.M. Pei, Arthur Fiedler, Stephen Mugar, Jill Ker Conway, Yo Yo Ma, Henri Termeer, Alex d'Arbeloff, Desh Deshpande, and Claudio Del Vecchio.
TICKETS
To purchase single tickets, click the green "REGISTER" button above, or call 617.695.0786 to pay via check, or by credit card over the phone. We also offer a wide range of customized corporate partnership and event sponsorship packages for companies interested in joining us in honoring Dr. Afeyan. Call for info!
ABOUT OUR 2017 HONOREE, NOUBAR AFEYAN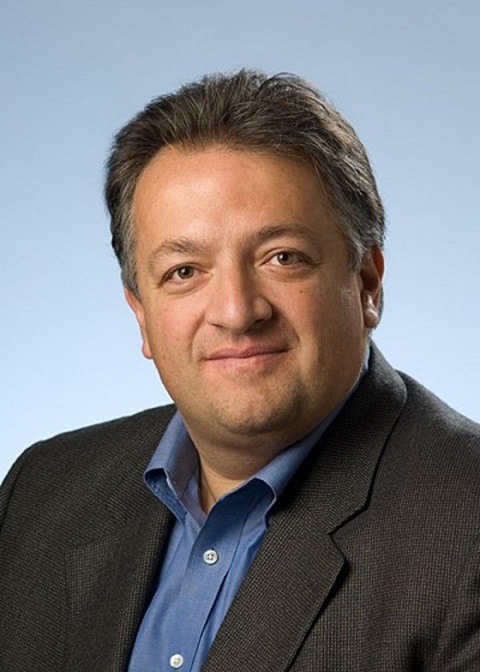 Dr. Noubar Afeyan is founder and CEO of Flagship Pioneering, a leading life science innovation enterprise that invents and launches transformative start-ups tackling challenges in healthcare and sustainability. During his 30-year career as inventor, entrepreneur and CEO, Dr. Afeyan has co-founded and helped to build over 40 successful start-ups. He is currently a lecturer at Harvard Business School, and was previously a senior lecturer at MIT's Sloan School of Management where he taught courses on technology-entrepreneurship, innovation, and leadership. He has authored numerous scientific publications and patents since earning his Ph.D. in biochemical engineering from MIT in 1987.

For his contributions to society in the United States and in Armenia, Dr. Afeyan was awarded the Ellis Island Medal of Honor (2008). He also received a Technology Pioneer 2012 award from the World Economic Forum, the Prime Minister of Armenia commemorative medal for patriotic activities (2012), the Saint Gregory the Illuminator medallion from Catholicos Karekin II (2012), and the Services to the Motherland order from Armenia's President Serge Sargsyan (2014). He was selected as a Great Immigrant honoree of the Carnegie Corporation in 2016.

Dr. Afeyan is engaged in a number of philanthropic initiatives. In 2015, he co-founded the 100 LIVES Initiative to commemorate the 100th anniversary of the start of the Armenian genocide and create a remembrance project to locate and preserve stories of both survivors and rescuers from the genocide. In 2016, 100 LIVES inaugurated the Aurora Prize for Awakening Humanity, an annual award given to an individual who has faced personal risk to enable others to survive. The prize includes $100,000 for the winner and $1 million for up to three organizations that inspired his or her work. American actor George Clooney and Holocaust survivor and Nobel Peace Prize laureate Elie Wiesel served as co-chairs of the prize committee. The 2016 prize was awarded to Marguerite Barankitse of Maison Shalom and REMA Hospital in Burundi, who saved thousands of children and cared for orphans and refugees during the Burundi civil war, and the 2017 prize was awarded to Dr. Tom Catena of Mother of Mercy Catholic Hospital in Sudan for his tireless work as the sole doctor permanently based in the war-torn Nuba Mountains.

Dr. Afeyan serves on a number of public and private company and organization boards, including The MIT Corporation, the Boston Symphony Orchestra, the Armenian General Benevolent Union, the IDeA Foundation, the UWC Dilijan College in Armenia, and the Foundation for Armenian Science and Technology (FAST).


ABOUT THE INTERNATIONAL INSTITUTE OF NEW ENGLAND (IINE)
During the past fiscal year, the International Institute resettled 623 refugees from 26 different countries including Democratic Republic of the Congo, Iraq, Somalia, Bhutan, and Syria. In addition, we provided service to more than 1,100 previously-settled refugees and immigrants.  For more information, please visit our Web site: www.iine.org 
CORPORATE PARTNERSHIPS & EVENT SPONSORSHIPS
We have developed a wide range of opportunities for industry leaders, immigrant employers, and interested businesses to be involved in this landmark event. To inquire about corporate partnership opportunities for this event, please contact Kate O'Neill at koneill@iine.org.
Download more information: One-Page About this Event
Download more information: Corporate Sponsorship Opportunities
Learn more about the International Institute of New England.
When & Where

InterContinental Boston
510 Atlantic Avenue
Boston, MA 02210


Thursday, November 30, 2017 from 6:00 PM to 9:00 PM (EST)
Add to my calendar
Organizer
The International Institute of New England is a 501(c)(3) tax-exempt nonprofit organization based in Boston, MA, with site offices located in Boston and Lowell, MA, and Manchester, NH. The Institute's mission is to help refugees and immigrants become active participants in the social, political, and economic richness of American life.
Our administrative offices are located at: 2 Boylston Street, 3rd floor • Boston, MA 02116.