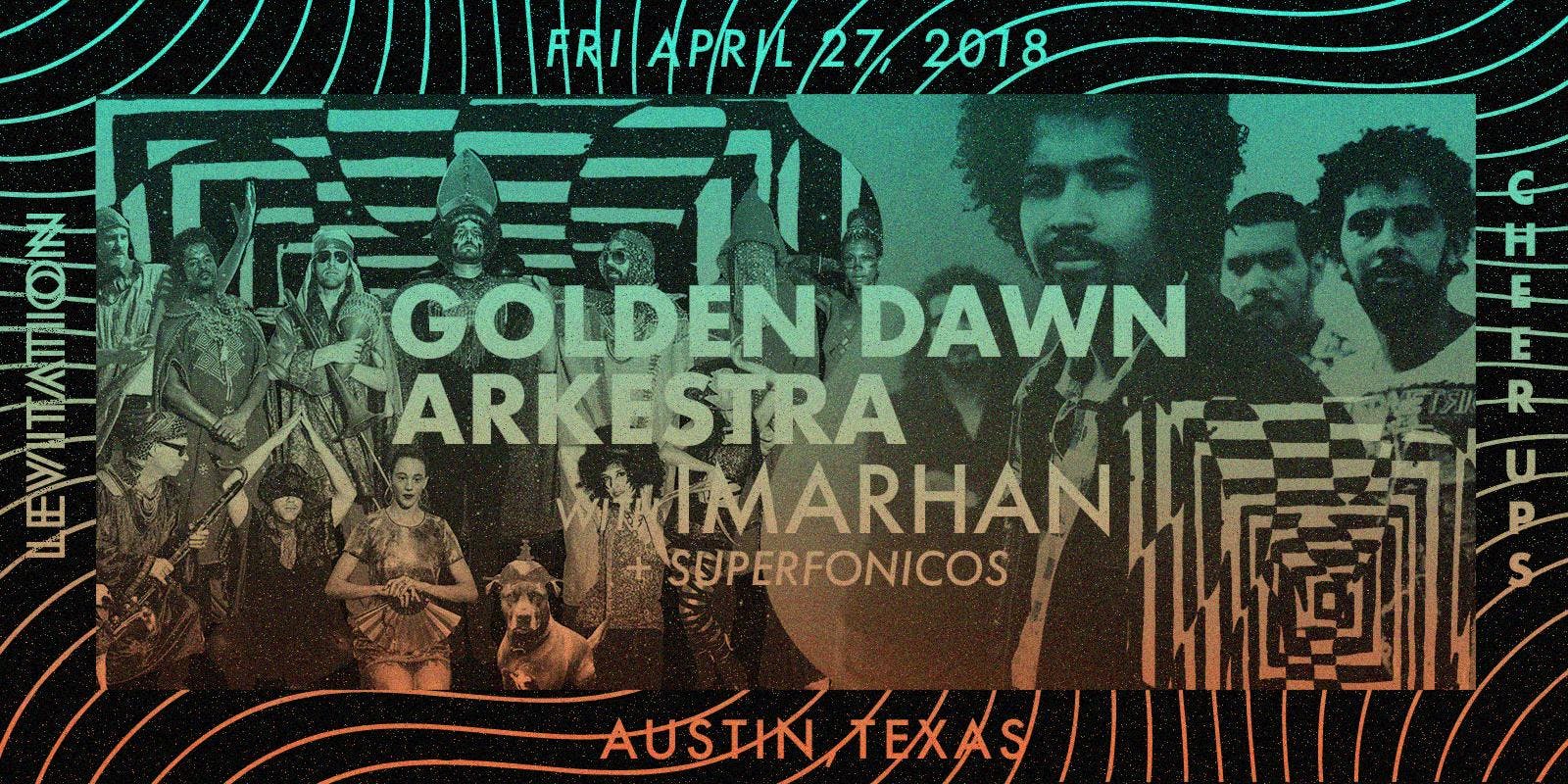 About this Event
DOORS plus DJ at 5:00pm
SHOW BEGINS at 6:30pm
SHOW ENDS by 10:30pm
Set times and schedule HERE
To enter the show, bring your printed ticket or digital ticket (displayed from your smart phone) to the venue entry gate. Bring a valid ID that matches the customer info on the ticket.
- - -
This show was moved from Empire to Cheer Up Charlies. All tickets from Empire will be honored.
- - -
On Friday, April 27, the cosmic Afrobeat spaceship of Golden Dawn Arkestra lands at Levitation, with Algerian desert blues 5-piece Imarhan + afro-Columbian outfit Superfonicos.
Golden Dawn Arkestra's psychedelic funk spectacle is well known in Austin as one of the best parties in town, and lately they've been exporting thier Sun Ra-inspired freak outs on tour around the world. Expect deep grooves and space ritual spectacle from the 10+ piece Arkestra. Imarhan's new album Temet comes out in February, and the band have been haralded as "the new wave of Taureg music", bringing fuzz, funk and a shimmering haze to the desert blues sounds brought to the world by elder statesmen Tinariwen.
//
//
- - -
Check out all LEVITATION 2018 shows here : http://levitationaustin.eventbrite.com