"GOLD RECORD BALL" ~ FINALE!!! ~ Hosted by the National Friendship Movement
Description
National Friendship Movement, Inc. presents....
THE "GOLD RECORD BALL" - featuring our Guest Artist...the Legendary...MELBA MOORE!!!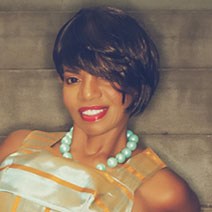 The members of the National Friendship Movement, Inc. are celebrating their 38th Annual Reunion in Detroit, MI..
Join us in a "BLACKTIE" evening of music and dancing to the beats of one of the top DJs in Detroit
Top off this "glittering" event with a concert from MELBA MOORE, star of stage, screen and television.
ONE NIGHT ONLY...APRIL 21, 2019
Do Not miss the LGBTQ Event of the YEAR!!!!
The "Gold Record Ball" is the FINALE evening of the 38th Annual National Friendship Reunion. This elegant event will be held in the VENETIAN BALLROOM in the historic Westin Book Cadillac Detroit Hotel, in Detroit, Michigan!!!
CA$H BAR...Premium Cocktail Selection
ATTIRE: Formal "Black Tie"; "After 5" and top it off with "GOLD"..."Just a Touch" or "Head-to-Toe".
Come meet NFM members from around the country and be introduced to our Newest Chapter...
"DETROIT FRIENDSHIP NETWORK"
Registration and information about the other nightly events, workshops and tours planned over the April 19 - 21, 2019 38th Annual Reunion Weekend can be found on the National Friendship Movement Facebook page or a www.friendshipmovement.org/.
---
NATIONAL FRIENDSHIP MOVEMENT INC.
The purpose of our movement is in its name "Friendship." Each year, in the season of the celebration of the resurrection of our most sacred spiritual being, we pause from our relentless vocational pursuits to take the liberty to enjoy ourselves, share pleasantries with friends, make new acquaintances, and hopefully extend the meaning of "Friendship" to new depths.