Gold Friday at hairpeace is a luxe, golden event!
About this event
We want to thank you all for such a marvelous year with a party as luxe as you!
We will have golden champagne, raffles and giveaways, gift bags, charcuterie, and our very special guest, Carrie Wilson, Professional Makeup Artist, from 1-5 offering tips and tricks.
Don't miss out on our exclusive Buy 2 Get 1 FREE on all retail products available only on Gold Friday!
We hope you will be as excited about this as we are!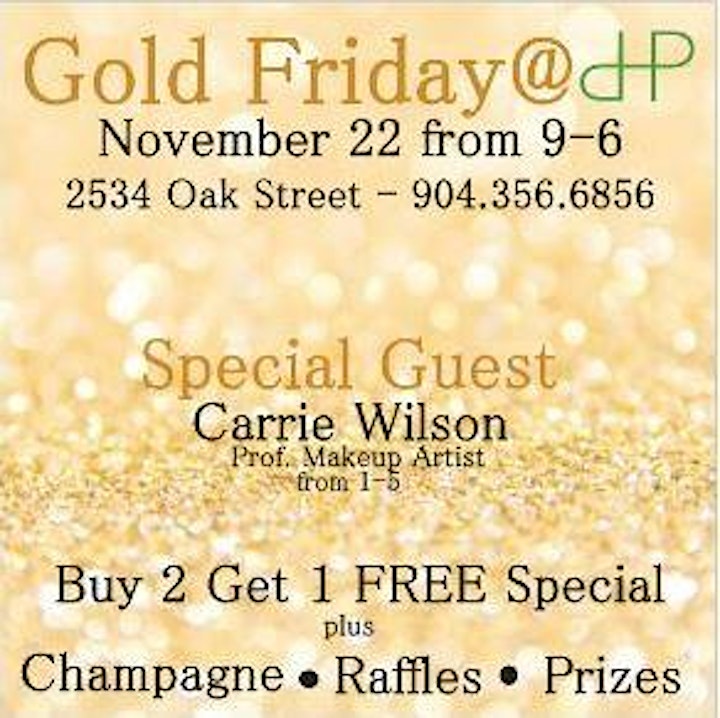 Hair Peace Salon started its journey 23 years ago by Owner/Master Stylist Bruce Musser.  Hair Peace is Northeast Florida's leading DevaCurl Salon.
Sharing with one another is part of our culture. We learn, we teach. We teach. We learn. There's always something fresh to pass on. We love to take the expected, tousle it up with new, tweak, fine-tune and look in the mirror to see you in the chair sporting a grin that could only come from feeling and looking fabulous. Some of the best sources for unexpected transformations are clients, always challenging us to think outside the box.