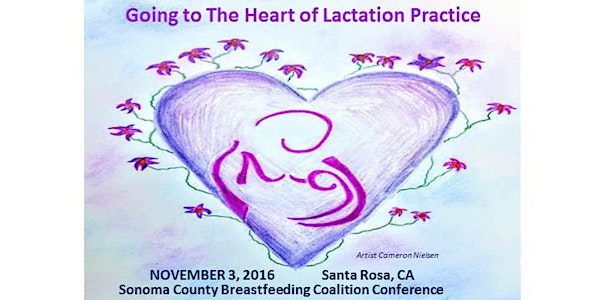 Going to the Heart of Lactation Practice
When and where
Location
Hyatt Vineyard Creek 170 Railroad Street Santa Rosa, CA 95401
Description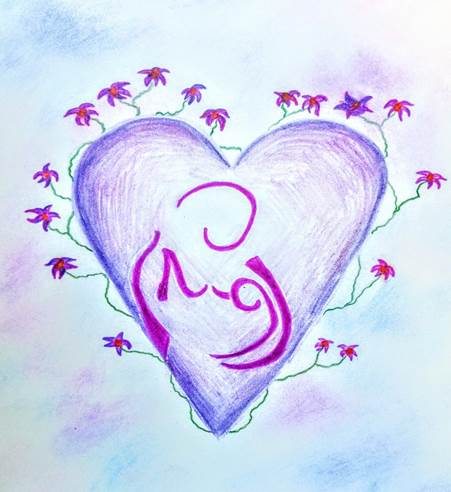 Please join us as we welcome renowned speakers Catherine Watson Genna BS, IBCLC and Lisa Marasco, MA, IBCLC, FILCA. Our expert speakers will share ideas, solutions, and tools.
The conference will be held on Thursday November 3, 2016 in Santa Rosa, California at the Hyatt Vineyard Creek Hotel.
You won't want to miss this year's conference, so register before September 21st with the early bird fee. (Prices go up by $25 on September 21, 2016.)
Speakers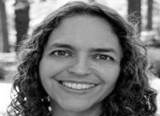 Catherine Watson Genna BS, IBCLC
Catherine Watson Genna BS, IBCLC works in private practice in New York City. Certified in 1992, she is particularly interested in helping moms and babies breasfeed when they have medical challenges. She speaks to healthcare professionals around the world on assisting breastfeeding babies with anatomical, genetic, or neurological problems. Her presentations are her writing feature her clinical photographs, which have also been published widely. She is the authter of Selecting and Using Breastfeeding Tools: Improving Care and Outcomes (Hale 2009) and Supporting Sucking Skills in Breastfeeding Infants (Jones and Bartlett Publishers, 2008, 2nd edition Jones and Bartlett Publishers 2014) as well as professional journal articles. Catherine is still an active La Leche League Leader and runs a monthly toddler meeting in Queens as well as an online group. Catherine currently serves as Associate Editor for the United States Lactation Consultant Association journal Clinical Lactation. Her own two offspring (who were of course breastfed!) are a seminarian and a registred nurse. www.cwgenna.com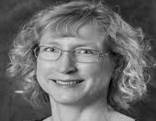 Lisa Marasco, MA, IBCLC, FILCA
Lisa Marasco has been working with breastfeeding mothers for over 25 years and has been Internationally Board Certified since 1993. She holds a Master's degree in Human Development with specialization in Lactation and was designated a Fellow of ILCA in 2009. Lisa is co-author of The Breastfeeding Mother's Guide to Making More Milk, a contributing author to the Core Curriculum for Lactation Consultants, and a new Cochrane Collaborative author. She is employed by WIC of Santa Barbara County while she continues to research, write, speak, and maintain a small private practice. In addition, Lisa is an Associate Area Professional Liaison for La Leche League of So. Calif/Nevada, and serves on the Breastfeeding Coalition of Santa Barbara County.
Conference Topics
•Top Five Traits of a Great LC
•Facilitating State Control (Baby's Stress)
•How Milk is Made: Implications for LC Practice
•Why Can't That Baby Latch: Tongue & Lip Mobility
•What About Next Time? Planning for the Next Baby
•Breastfeeding Babies with Torticollis
•Getting a Better Grip on Prolactin
•Breastfeeding on the Insulin Dysregulation Spectrum
•Red Flags of Breastfeeding
To Download the Save The Date flyer Click Here
Who Should Attend
This conference offers a professional update for: Physicians, Midwives, Nurses, Lactation Consultants and Specialists, Dietitians, Physician Assistants, Nurse Practitioners, WIC and medical office staff, La Leche League Leaders, Childbirth Educators, and others who work with breastfeeding mother-infant dyads.


Conference Price
EARLY BIRD PRICES good through 9/20/2016
Early Bird Price $135 Coalition Member $160 Non Member (prior to September 21, 2016)
Standard Price $160 Coalition Member $185 Non Member (after September 20, 2016)


Timing of Conference
Registration and breakfast are from 7:30 - 8:15 am.
Conference time is 8:15 am - 5:00 pm.
Full breakfast and networking lunch provided.


Conference Agenda and Program
To download the agenda Click Here
To download the conference program Click Here
Continuing Education
An application has been submitted to California Board of Registered Nursing for approval of 6.5 BRN CE contact hours.
An application has been submitted to The International Board of Lactation Consultant Examiners (IBCLE) for CERP approval.


Scholarships
The Breastfeeding Coalition offers a limited number of discounted conference tickets for students currently enrolled in a nursing, lactation, or similar program. Please contact scbcbreastfeedingconference@gmail.com for further information.


Welcome our Vendors & Enjoy a Raffle
The Breastfeeding Coalition warmly welcomes various vendors.
The Breastfeeding Coalition will sell books by our speakers and raffle tickets as fundraisers for the Coalition. Past raffle prizes included gift certificates for facials, gift baskets, and other decadent treats. Previous vendors included: Ameda, Inc., Better Beginnings, Jan Bitonti Quilts, The 16 Minute Club, The Native Breastfeeding Council, and Thrive Center for Birth and Family Wellness.
Interested in becoming a vendor or sponsor? Please email scbcbreastfeedingconference@gmail.com




Hotel Reservation at the Hyatt Vineyard Creek
To reserve your room call 888-421-1442.

All guest room rates are subject to applicable State and City taxes at the time of check-in.


Going Green - Minimal Paper
Please note – In an effort to minimize our carbon footprint and help protect our environment we will provide handouts ELECTRONICALLY, via email, a week prior to the conference. Thank you for your understanding in our attempts to minimize paper waste.


Cancelations and Refunds
In the event that the conference is cancelled, all registered attendees will be contacted via email and ticket fees will be returned in full.
Conference ticket buyers can request to cancel their order by contacting scbcbreastfeedingconference@gmail.com
Full refunds will be granted through October 31, 2016. After this time, refunds will not be granted.
Other Questions
Contact our conference coordinator at scbcbreastfeedingconference@gmail.com
Conference Information is also available on our website www.sonomacountybreastfeedingcoalition.org