Description
Whether you're a novice consulant, considering a consulting career in the years to come, or launching your practice now, you'll want to start strong. No matter how much nonprofit experience you have, the logistics of launching a business are bound to be new. This course will offer you a roadmap to efficiently start working with clients.
From marketing to contracts to setting fees, this course will delve into the topics that most vex new business owners.
What you'll create
A framework for your business plan
Clarity around your services, your target market, and how to secure work
An "elevator pitch" so you can crisply convey your work to potential clients
What we'll cover
Consulting as a career
Defining the work you want
Pricing your services
Marketing & selling your work
Contracting & billing
Building & managing client relationships
Getting your business started & keeping it on track
Crafting your elevator pitch
What else you'll get
You'll receive a complete set of handouts that includes all session materials, exercises, checklists, and worksheets, and a "practice planner" to capture your ideas and key learnings to help you build your business plan and launch your practice.
This class is eligible for 6 NFR points from CFRE .

What others are saying
Courses like this are rare. Give yourself a chance to jumpstart your new career in a way that might otherwise take months or years to do. The depth and breadth of information has led to consistently stellar feedback:
"One of the most useful workshops I've ever taken. Really."
"Very practical and immediately applicable/implementable."
"Susan and Don were indeed experts. Loved it!"
You'll learn from experts
Meet the workshop leaders and their consulting journeys – spanning 40 years of building and leading successful consulting practices.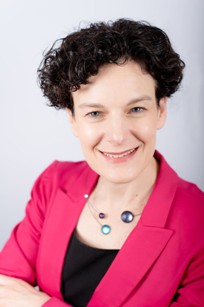 Susan Schaefer:
Spent the first years of her career working for various higher education organizations.
Founded Resource Partners LLC in 2001 to help nonprofits strengthen their income generation.
Chose to give back to the field by collecting essays from successful consultants and publishing The Nonprofit Consulting Playbook.
Later expanded her firm's work to include an emphasis on board development.
Further incorporated teaching and writing into her career by teaching a graduate course at Johns Hopkins University and publishing Nonprofit Board Service for the GENIUS.
Susan's greatest consulting lessons: The variety of experiences available to us is unlimited. As you begin to learn the options available, your career becomes an endless puzzle of goals and new experiences.
Don Tebbe:
Nonprofit sector leader since 1983.
First 10 years as a deputy then CEO of several nonprofits.
Started his consulting practice in 1993, as a solo practitioner focused on planning.
In 1995, found his calling – leadership succession and executive transitions, which has been the bulk of his work ever since.
In 2003, cofounded TransitionGuides, a firm that became a thought leader on executive succession and transition. He and his partner grew the firm into a seven-figure national practice with a dozen associates working on 30–40 projects a year.
In 2013, after a decade of the dynamics of business building, he sold his interest in the company to return to the freedom of being a solo practitioner.
Has written three books, each of which resulted in a major turning point in his consulting business.
Don's greatest consulting lessons: Be in action, try things, embrace serendipity and be open to changing courses. Success in consulting or freelancing is a personal, professional, and business developmental journey. Your engagements will expose you to new opportunities to develop your practice. But none of that will happen unless you just get started.
Everyone blazes their own trail to consulting or freelancing success. Only you can take the first step,but we can help you make a bold leap forward!