Going Rogue: Taking Risks to Build the Business You Want

Wednesday, June 25, 2014 from 6:00 PM to 8:30 PM (CDT)
Event Details
The path toward professional freedom, freelancing, and entrepreuerism is often paved with uncertainty and risk. Join us at Design Cloud Coworking for a panel talk and small group workshops where like-minded iconoclasts-in-the-making get advice from our experts, share experiences, and find solutions that connect people to tangible and intangile resources on the way toward fulfilling their ultimate vision. 
The basic itinerary of the evening includes:
Happy Hour and networking
Panel talk featuring experts in business, entrepreuership, and more.
Small group workshops to connect people with the resources they need. 
Wrap-up with more networking
Ticket prices include appitizers and beverages. Our experts include:
Victor Saad//Founder at Experience Institute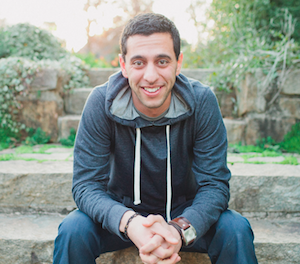 One small step for man? Scratch that. Victor Saad took a giant leap during the last leap year. In 2012, the Chicago native left a job he loved and created an experiential master's program rooted in design, business, and social change. After interviewing serveral friends and family, he created a hands-on education that placed him in 12 experiences within 12 months. The impact resonated with others, too. Saad's project begat a Leap Year community that challenged people to take bold steps; all of which culminated in a book and TEDx talk. 
As an apprentice at these dozen diverse companies, he traveled the world, gaining invaluable experience in how he could positively impact people's lives. Saad's latest extension is Experience Institute, a new look at Higher Education that balances real-world practice and classroom theory. 
Kelly O'Brien//President and Founder at Ideaction Corps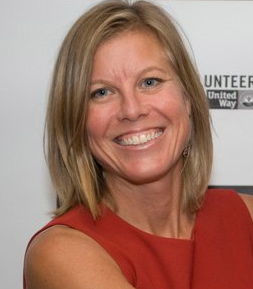 Kelly O'Brien has more than 25 years experience creating social change. She has a unique conbination of organizational development, program implemention, fundraising, branding, marketing, media relations and partnership building that brings big-picutre, strategic thinking to any project. She has a solid record of raising the profile and impact for many organizations. 
Currently, she is the President and Founder of Ideaction Corps, a full-service social change agency. From large-scale, high-level campaigns to the brass tacks stratedy and tools needed to get there, Ideaction mobilizes the collective teams of talent needed to make a differnce. Ultimately, all of Kelly's work is about helping people and organizations find their purpose and progress toward their vision.
Nick Stocking//Founder and Principal at Design Cloud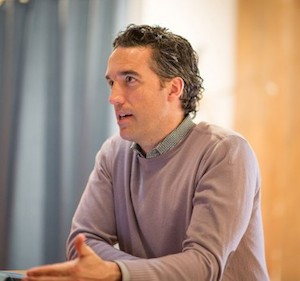 With his expert business acumen and in-depth design experience, Nick guides Design Cloud's approach to help clients and coworkers realize their design ambitions through the development of brand identities, interactive experience, print, and architecture.
Nick has always balanced creative entrepreuership and business smarts. The "aha" moment for Design Cloud came 2009 while attending a design immersive at the RISD. There he saw the future of design: nimble multi-diciplinary teams, sharing resources to solve big problems. He envisioned a beautiful studio space to house these teams, where design, art, and technology would overlap everyday. Today, Design Cloud is this place which serves to benefit our members and community alike.
When & Where

Design Cloud
118 N Peoria St
#2N
Chicago, IL 60607


Wednesday, June 25, 2014 from 6:00 PM to 8:30 PM (CDT)
Add to my calendar
Organizer
Design Cloud is a shared workspace and art gallery, home to a select community of designers, artists, and creative entrepreneurs. Through coworking, a gallery residency (MOUNT), and engaging events, we are creating a realistic path for independent creatives and small teams to follow their dreams.