Description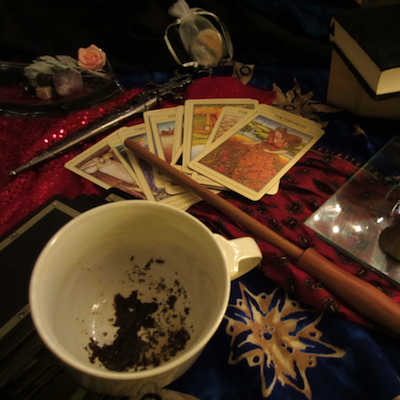 Calling all intuitives, readers, mediums, astrologers, clairvoyants, dream interpreters... Maybe you read the Tarot. Or the Lenormand. Or runes, tea leaves, or else maybe crystals are your "thing."

Are you thinking about going pro with your divination/counseling services? But the thought of "business" gives you the heebie-jeebies?
Now that you have been reading a while for friends, family, maybe even the public, have you been wondering if you are ready to take the big step and call yourself a professional?
If you have been thinking about charging for your services, or you want to take your current practice to the next level, this is the workshop you've been waiting for!
I am offering behind-the-scenes insight into how to build a superb service as a reader. Not limited only to Tarot, if you are ready to create a prosperous part-time or full-time practice, I can't wait to share my expertise as a successful, full-time reader with a special few who want to offer their own services.
Although starting your own business is perilous in any occupation, being a metaphysical practitioner comes with its own unique set of challenges and rewards. Let me help you navigate the hazards and build a thriving divination/reading/healing service - all while staying authentic and heart-centered.

Our location will be in Durham, at Health TouchNC near South Square Shopping (near I-40, MLK Blvd., and 15-501. (By the way, there are LOTS of great places nearby to grab a bite during our lunch break, too!)

Before you enroll, you should know:
This class is not at the introductory, brand-new beginner level. A rule of thumb is that you should have at least a year of regular personal practice and some experience working with others, especially beyond simply friends and family.

Although this class is available to all metaphysical modalities, preference will be given to students who have taken my "Reading for Others" workshop.


If the class fills up, there will be a waiting list. You will be invited to fill any possible vacancies in the order you registered, so you might hold the date, even if you don't get in right away. You will have a couple of hours to respond, before the opening is passed to the next person in line.

Life happens, and things do come up. I understand. So if you cancel your registration up to 7 days before the program begins, I will return your registration minus a $10 administrative fee. If you cancel after March 17, your tuition is non-refundable.