Going Pro Expo - Washington, DC

Sunday, January 27, 2013 from 9:30 AM to 4:30 PM (EST)
Event Details

ONLINE REGISTRATION HAS ENDED. PLEASE CHECK IN AT THE EVENT OR JOIN US FOR ANOTHER GOING PRO EXPO!
ALL STAR LEGACY ASHBURN FACILITY PHONE NUMBER FOR DIRECTIONS IS 703.444.6002 OR VISIT THEIR WEBSITE.
Register now for the ....
DC Going Pro Expo
Sunday, January 27, 2013
9:00am-5:30pm
All Star Legacy Training Facility
44600 Guilford Drive, Suite 120, Ashburn, VA 20147
Featuring presenters and choreographers from the industries of...
NFL cheerleading

NBA dance

Collegiate performance

Pageantry

Fitness
Costs ...
General Entry
$15.00 per person via online registration ($20.00 at the door)
**Online registration will close at 11:00pm EST the night prior to the event!
**Current and alumni NBA and NFL performers receive a $10.00 general entry discount. Please contact Going Pro or a member of the event staff to receive the promo code.
**Groups receive $5.00 general entry discount when bringing 5 or more attendees. Send some group members to workshops and some to choreography sessions. Choose the group registration above.
Includes:
Vendors
Presentations
Dance Technique Class
Sideline Routines
Option to add Choreography routine sessions at $12.00 per routine ($15.00 at the door)
View Video from Recent Expos ... please wait to load.
Why Going Pro ...
Inexpensive Rates! Other conventions will charge you hundreds of dollars to attend a full weekend. Going Pro offers fabulous, fresh choreographers with quick in-and-out options or bring your team and stay the full day.
Incredible Presenters! We are more than just cheer and dance. As professional performers, our genres cross pageantry, fitness, broadcasting, modeling and more. If you are auditioning for the entertainment industry, you can learn about many options and how to make entertainment your career!
Results! Going Pro events have been held in over 15 cities since 2008. 100% of attendees have reported, "YES, this event was worth it!" and "YES, I would attend another Going Pro event!" It's time for YOU to discover Going Pro!
More Markets! Going Pro was founded in Kansas City and in four years has expanded to multiple U.S. markets and Canada. You don't have to travel far to attend a Going Pro Expo. We also schedule private team camps - so if you don't see your city or would like to host instructors, please contact Going Pro. 2012-2013 expo cities include Kansas City, Washington DC, Houston, Miami, and Atlanta through May 2013. Please visit the link below for an update on scheduling.
---
CHOREOGRAPHERS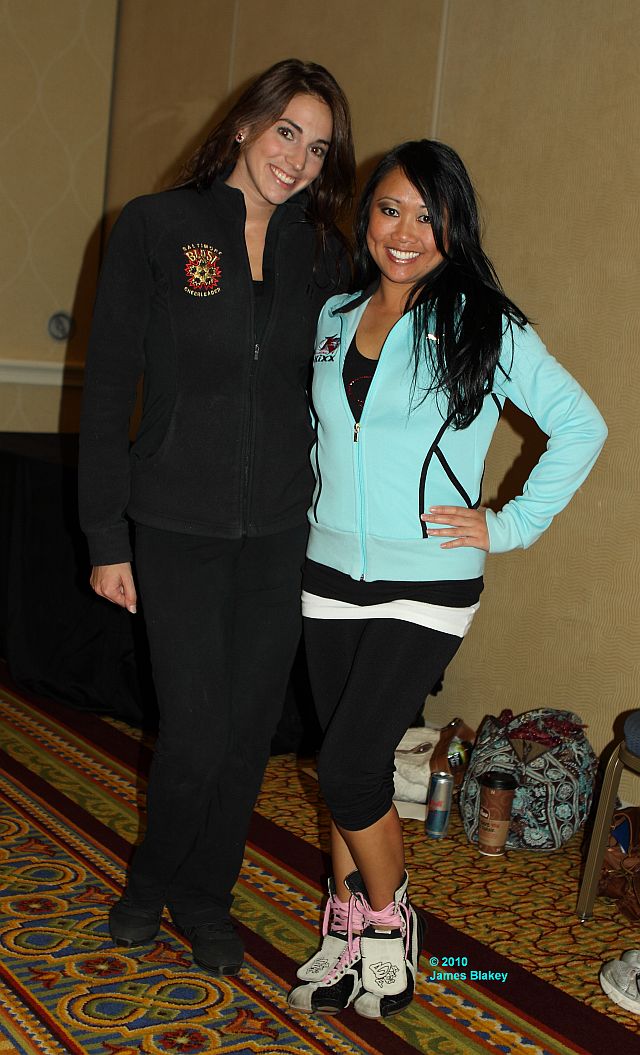 Please click on the choreographer's name for photo and background. Each choreography routine session requires a $15.00 general entry fee plus $12.00 per class. Each choreography session is 90 minutes in length. Routines are 45-60 seconds in length with complimentary music files and routine videos. Some routines may have groups and formations. Please arrive 15 minutes prior to your class. Each class will begin with a short warm up and stretch. Attire should be comfortable dance/fitness wear. 
10:00-11:30am Teneii "T" Boykin, NFL/NBA Routine
11:30-1:00pm Lindsey "Sizzle" Murray, NFL/NBA Glam Routine
2:00-3:30pm Ana DeVillegas, NFL Routine
4:30-6:00pm Vicki Wells, College Style Routine CANCELED
All general entry tickets include access to the presentation, sideline instruction, dance technique class and vendor area. Browse vendors, get special offers and attend any of featured presentations by the industry's best! Attire should be suited to your activity. You are here to network so dress to impress!
11:30am-1:00pm Presenter: Pageant Workshop with Miss United States titleholders and Deja Vu - attire, poses, interview
1:00-2:00pm Lunch Break, Browse Vendors
3:30-4:30pm Staff, Dance Technique Class
---
ABOUT THE PRESENTERS & CHOREOGRAPHERS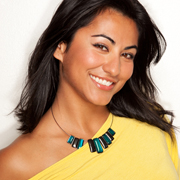 Ana DeVillegas - Director and Choreographer of the Unofficial Dancers of the New York Giants, Former NFL Washington Redskins Cheerleader. Ana has shared the stage with artists including Ne-Yo, Sean Paul and Shakira. She has appeared on Pix Channel 11 morning news, The Today Show, David Letterman, and Fox and Friends. She is a company member of Revolucion Latina, directed by Luis Salgado (In the Heights), a non-profit collective of artists and activists committed to empowering the artistic community in order to inspire growth within the Latino Community. She was a featured dancer on the reality Docu Series: The Louie Spence Dance Project aired on the Oprah Winfrey Network in 2011. Prior to moving to New York, Ana spent one year cheering on the sidelines for the NFL Washington Redskins and was honored to appear in the 2009-2010 NFL swimsuit calendar. She was named an All-American dancer, performing at the NFL Pro Bowl in Hawaii. Ana's love and passion for sports entertainment has led her to New York City to kick off the second season for the Unofficial Dancers of the New York Giants. The group has appeared on David Letterman, the Wendy Williams Show and many other media outlets and NYC events. Aside from choreographing for the Unofficials, Ana has also been active in the ABA as the Entertainment Coordinator and choreographer for the New York Charters. She enjoys teaching dance and Pilates throughout New York City and was recently the Director of Group Services at the world-renowned Broadway Dance Center. Ana studied philosophy and international legal systems in London, earned a double major in Criminal Justice and Dance, and spent six years as a Paralegal. Ana will teach an NBA/NFL style routine in the afternoon.

 Teneii "T" Boykin - 
Alumni Washington Wizard Girl and Baltimore Ravens Cheerleader. My name is Teneii but everyone calls me "T". I had the pleasure of starting professional cheerleading while attending Morgan State University for my degree in business administration. While attending school I cheered for my college competition team as well as the NFL Baltimore Ravens. I was very lucky that I was accepted into a difficult program and that we also won the Super Bowl! I was then selected for the NBA Washington Wizard Girls, where I experienced my hardest tryout ever. Dancing in the NBA became a once in a lifetime experience - cheering for the legendary Michael Jordan, touring the world to the Middle East and the Balkans, and appearing in a calendar. After a short break, I returned to the Wizard Girls to work with an AMAZING director that I actually cheered with over eight years prior. The experience was even better being able to be a calendar girl two more times, serving as co-captain and captain, all while obtaining a Master's in Business Administration. Throughout the years, I have also danced with amazing groups from X-faction and Capital Movement Project and have assisted the Washington Redskins Cheerleaders Ambassadors. Currently I am instructing with Throwback Cheer and other dance groups and cannot wait to be a guest choreographer for Going Pro Entertainment! Teneii will teach an NBA-NFL style routine during the morning session.
(PHOTO COMING SOON) Vicki Wells - Director of VCU Gold Rush Dance Team, Alumni Redskins Cheerleader.
With over 25 years of dance and cheer experience, Vicki Wells is the Director for the Virginia Commonwealth University "Gold Rush" Dance Team. Former associations include the National Champion Q94 Rockers Competition Team, the Rhythm and Cheer All-Stars dance and cheer program in Northern Virginia, the USA Spirit Station All-Stars, and various other squads up and down the east coast. In addition, she is a former staff member/instructor for the National Cheerleaders Association, the Eastern Cheer and Dance Association and the All-American Pro Bowl Selection Committee. Vicki was also a member and officer for the Washington Redskins Cheerleaders as well as part of their traveling show troupe. She was a performer, coach and choreographer for the IBL's Richmond Rhythm professional basketball team. She resides in Northern Virginia. Vicki will teach a collegiate style routine in the afternoon.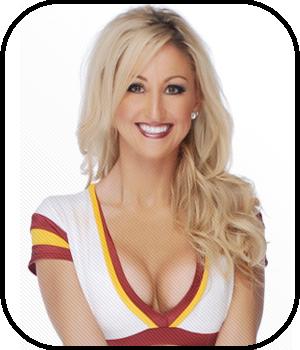 Lindsey Murray - Alumni Washington Wizards Girl and Washington Redskins Cheerleader.
My name is Lindsey aka "
Sizzle
" and I've been dancing since the age of 3. I grew up training in all genres of dance, from tap and jazz, to musical theater, contemporary, and acrobatics. In college I was a member of the Ithaca College Dance Team, where we competed and were ranked Nationally all four years I attended school. Most recently, I had the pleasure of being a professional cheerleader/dancer for the NFL (Washington Redskins - 2 years) and the NBA (Washington Wizards - 4 years; 2 years Captain). In those 6 years I had the opportunity to perform in front of thousands, be involved within our local community, interact with fans, entertain our troops oversees, attend Pro Dance Conventions, learn from amazing choreographers, and make friendships that will last a lifetime...the experience is endless and no one can take that from me! I have recently retired from Professional Cheerleading/Dance, however I plan to continue my dance career elsewhere and look forward to new opportunities - including being a guest choreographer for Going Pro Entertainment! Lindsey will teach an NFL style "glam" routine in the morning.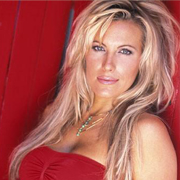 Hillary Goff-Morabito - Miami Dolphins Cheerleaders, Pro Bowl Cheerleader, Director of Nashville Predators. During her 5 years as an NFL Cheerleader in Miami, Hillary was selected as the Pro Bowl Cheerleader. She is the former director of the NHL Nashville Predators Dancers. Some of her television experience includes Scripps Network, Inside Edition, E! Entertainment Cheerleader Special, Monday Night Football, Fox's Under The Helmet, Direct TV, NBC's International Laureus World Sports Awards Show, HBO's Inside The NFL, NFL Films Super Bowl Special, ESPN's Maxim Beach Bash, and NFL's Hottest Cheerleaders. Hillary was featured in five NFL swimsuit calendars and was Miss Broward County USA 2003. Magazine covers include Boating, Just for Brides, Cigar Aficionado, and Sporting News. Hillary is a former recording artist of Oak Records and former member of the Nash-Vegas song and dance production, The Elle Review. She resides in Northern Virginia and consults future pro cheerleaders through Going Pro Entertainment. Hillary will provide discussion on communication and how you can become a well rounded candidate for the entertainment industry.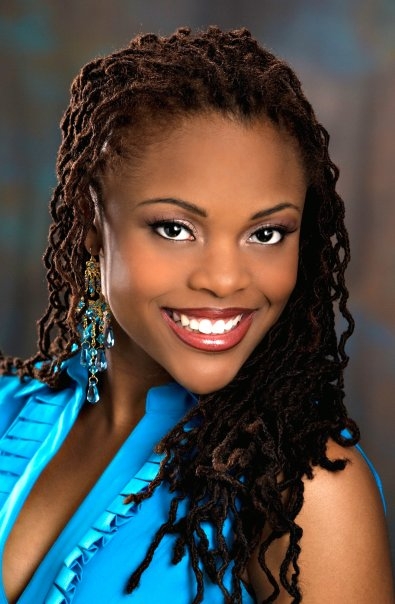 Kristena Wright - NBA Washington Wizards Dancer, NFL Miami Dolphins Cheerleader. Current Choreographer for Washington Lady Eagles. Kristena has been dancing since the age of 2 and competing since the age of 7. Having been a military brat, she trained in a wide range of styles including: ballet, tap, jazz, lyrical, modern, pointe, african, baton, acrobatics, and hip hop, with studios in Florida, North Carolina, Virginia, and California. In high school she started her cheerleading journey which lead to a job working for Spirit Unlimited Cheer and Dance Inc. in Maryland. After one month of training she was promoted to head cheer/dance choreographer where she instructed for four years. Kristena graduated from the University of Maryland College Park with a B.S. in Family Science. While in college she spent one season as a spirit squad cheerleader before she ventured into the NBA and became one of the youngest dancers to join the Washington Wizards Dance Team. After two seasons with the Wizards, She spent one season with the Miami Dolphins Cheerleaders and has had the opportunity to serve as a choreographer for Going Pro Entertainment's West Coast Dance Convention. Kristena also did a stint competing in the Miss America pageant system earning the titles of Miss Southern Maryland, Miss Fairfax Virginia, Miss Hampton Roads Virginia, and Miss Chesapeake Virginia.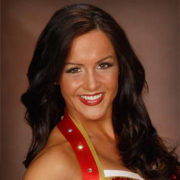 Laura (Eilers) Clark - Listed on 2012 Bleacher Report as #15 Most Buzzworthy NFL Cheerleader! Ms. United States 2011, Former NFL Cheerleader of the St. Louis Rams and Kansas City Chiefs.
Laura was a six-year NFL cheerleader, spending one year with St. Louis and five years with Kansas City. During her years with the NFL, she received honors such as captain, choreographer, swimsuit calendar model, junior program leader and ProBowl Cheerleader runner up. Her most enjoyable experience as a pro cheerleader was traveling through seven countries performing for the U.S.military. She also spent one year as a cheerleader for Major League Soccer the Kansas City Wizards (now Sporting KC) and was named a Semifinalist for the Dallas Cowboys Cheerleaders, appearing on CMT's Making the Team in 2008. In 2011, Laura entered pageantry, being crowned Ms. United States and dedicating her year to support the White House "Let's Move" initiative. She now directs the Miss District of Columbia, Miss Maryland and Miss Delaware United States pageants including divisions of Ms., Teen, Junior Teen, Pre Teen and Little Miss. From 2010-2012, Laura directed the PIFL Lady Raiders Dance Team in Richmond, Virginia, where she also served as Game Day Emcee. She has conducted training and choreography for the Unofficial Dancers of the New York Giants, Baltimore Blast Cheerleaders, Virginia Destroyers Cheerleaders, Wichita Falls Nighthawks Cheerleaders, University of Central Missouri "Mulekickers," University of Richmond "SpinnURs," Otterbein University and the Portsmouth Cavaliers Dance Team. One of Laura's greatest honors is serving as the creative director and choreographer of the USA Science Cheerleaders - recently featured on the Today Show and active around the U.S. in schools and communities. Laura is the founder of Going Pro Entertainment and national sales director for Angela King Designs - Go Wild! Wear. Laura has a certification from the National Academy of Sports Medicine in personal training and nutrition, as well as a Bachelor of Arts in Public Communication from William Jewell College. Laura will present alongside United States titleholders on the topic of "Owning the Stage."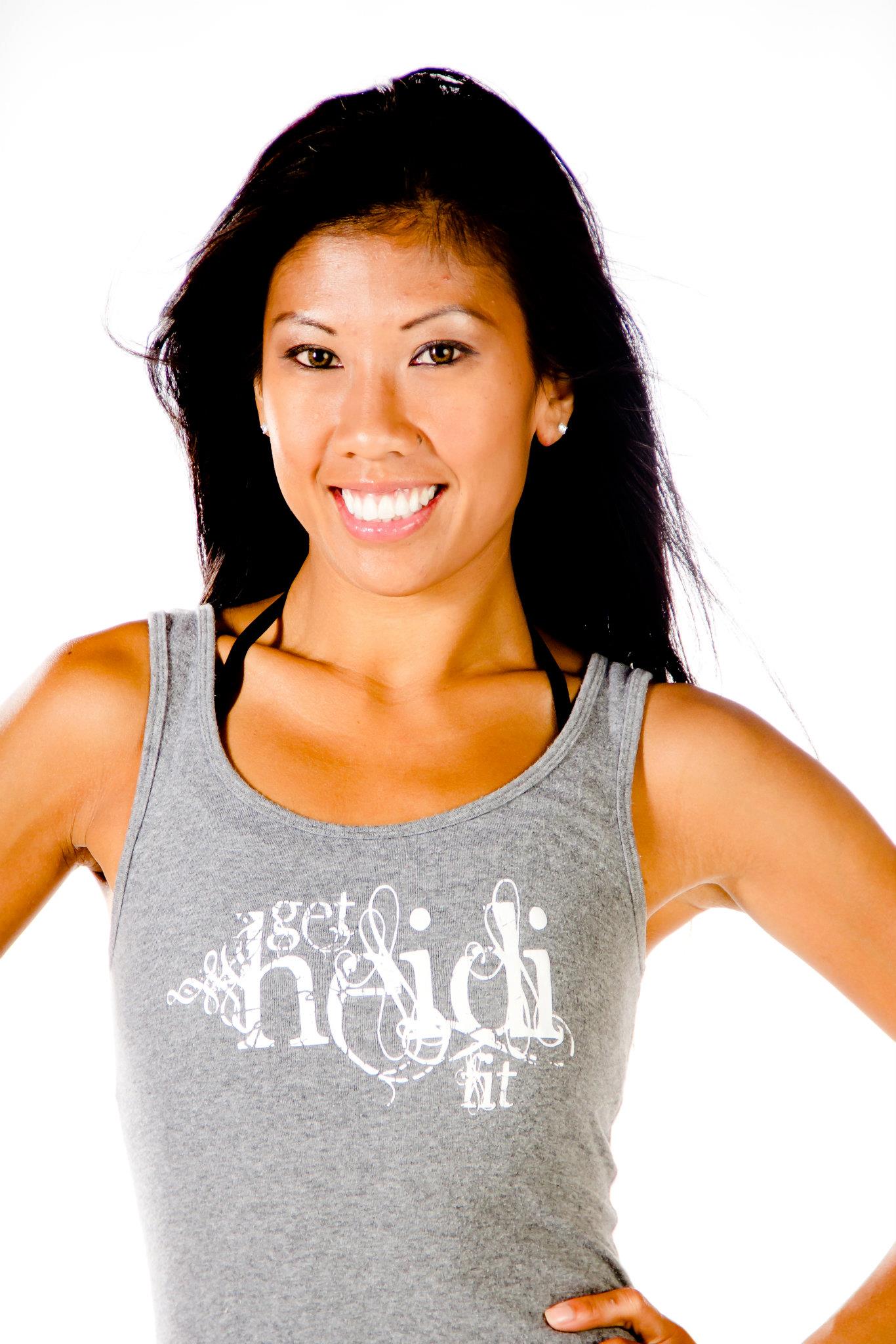 Heidi Inthavong, NFL Cheerleader - Kansas City Chiefs, Nationally Acclaimed Zumba Instructor, Science Cheerleader, Owner of Get Heidi Fit.
Heidi brings years of fitness experience to DC! Currently a resident of Frederick, Maryland, Heidi is recognized as a true motivator in fitness and performance. As a Kansas City Chiefs Cheerleader for 6 seasons, Heidi served as captain, co-captain, swimsuit calendar cover girl, and performed overseas for the military. As a certified personal trainer and Zumba instructor, she frequently hosts "Zumbathons" to raise money for charity, bringing together hundreds of fitness enthusiasts. Visit
www.getheidifit.com
. Heidi will present the morning workout and present on fitness and nutrition tips.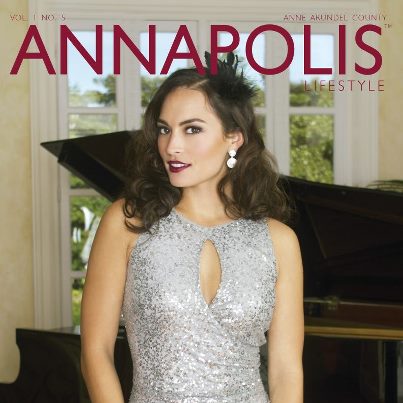 Melissa "Missy" Mangrum - Professional Makeup Artist.
Based out of Maryland, Missy has created looks for some of the most fabulous
entertainers in the DC region and beyond. Her work was recently featured in Annapolis Magazine. More bio details coming soon! Meet Missy as an expo vendor, browse her product line, get free assistance, and see her present makeup tips in the afternoon. Find Melissa Mangrum Makeup Artistry on Facebook.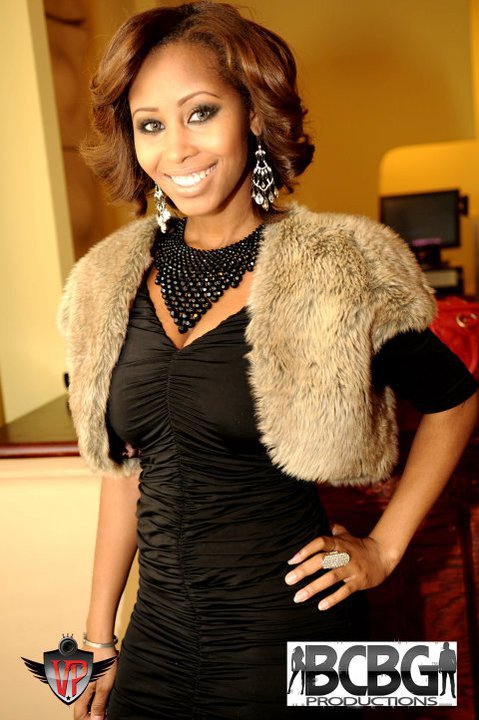 Jahaira Bratton - 2012 Miss District of Columbia United States, Miss Virginia USA Contestant. A seasoned runway, print and commercial model, Jahaira ranked in the Top 16 at the national Miss United States pageant in summer 2012. She currently works in hospitality for a luxury boutique hotel in Washington, DC and recently graduated from the Connecticut School of Broadcasting. In addition to a broadcasting career, Jahaira enjoys modeling runway, print and commercial work. She has previously participated in the Miss USA state preliminaries and is proud to represent the Miss United States pageant. She has been involved in efforts to support breast cancer research, aiding DC area homeless shelters and encouraging local youth to vote. Jahaira will be involved in the pageantry presentation to concentrate on walks, poses, wardrobe and communication skills. For information on DC United States pageants for ages 8-55, click here.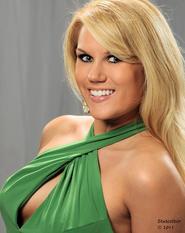 Tina Montgomery - 2012 Ms. District of Columbia United States, Alumni Washington Capitals "Red Rocker." Extended bio coming soon! Tina received Top 5 placement at the national 2012 Ms. United States Pageant. She has competed successfully for many years in Virginia and DC-based pageants and dedicates her free time to voting awareness platforms. She is an alumna of George Mason University and serves as her sorority chapter director. In recent years, Tina danced on the sidelines as a "Red Rocker" at the Washington Capitals NHL games. Tina will present on best tips in pageantry alongside the local Miss United States pageant director.
---
GO WILD! WEAR BY ANGELA KING DESIGNS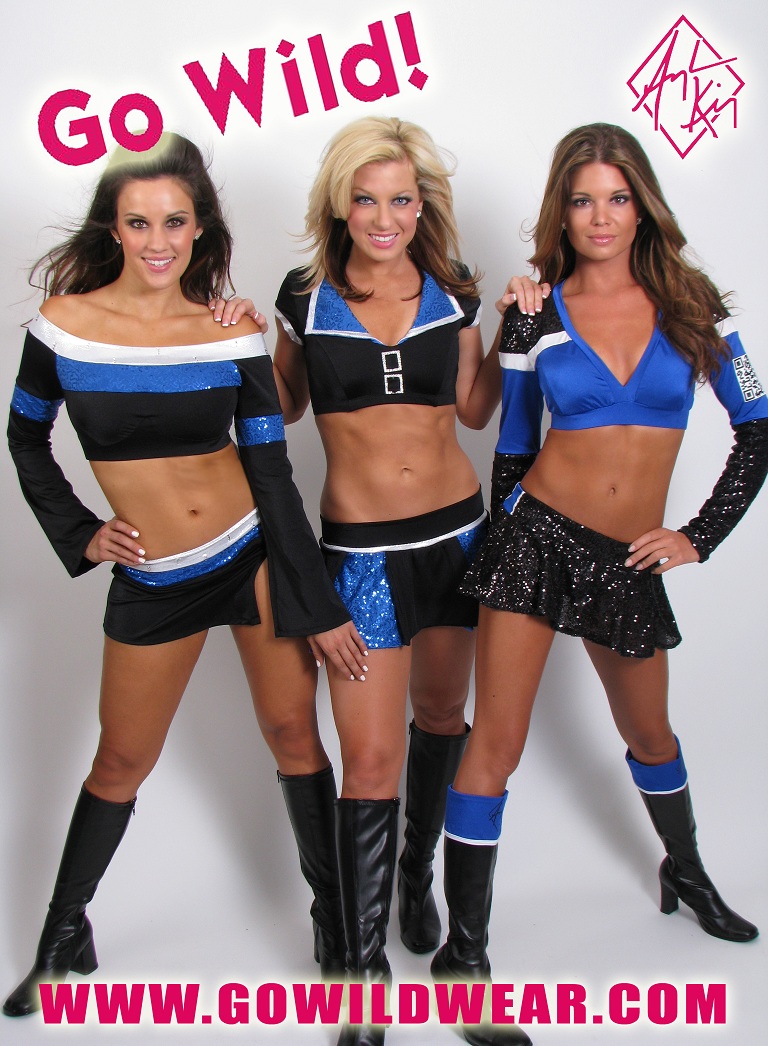 Go Wild! Wear by Angela King Designs is your premier source for today's hottest styles in professional cheerleading and dance. Whether you are looking for audition outfits, rehearsal wear, a performance costume, or accessories, AKD's Go Wild! collection includes the most sought after designs in the industry. Select from a wide range of fabrics including solids, sparkle and sequins, and embellish with rhinestones, logowork, embroidery and more. Their unique designs and 20 year history in the pro-cheerleading industry includes major brands in the NFL, NBA, NHL, UFL, and beyond. Service is top notch, with alumni pro cheerleaders representing multiple major markets in the United States, Canada, United Kingdom and other international territories. Don't wait! Now's the time to experience perfection. Visit www.gowildwear.com.
SCIENCE CHEERLEADER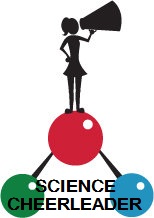 Darlene Cavalier is a Philadelphia NBA alumni dancer who founded the Science Cheerleader to unite the citizen's desire to be heard and valued, the scientist's growing interest in the public's involvement, and government's need to garner public support. The Science Cheerleader features cheerleaders and dancers who work in or study science, math, engineering, health and other related fields. Launched in 2010, the Science Cheerleaders performance team has rocked the industry with live performances, ground breaking online videos and even shattered a world record! The Science Cheerleaders have performed in the Philadelphia, New York City, St. Louis, Las Vegas, Dallas, Washington, DC and other cities across the United States. Submit your application to join the performance team by visiting www.sciencecheerleader.com.
MISS UNITED STATES PAGEANT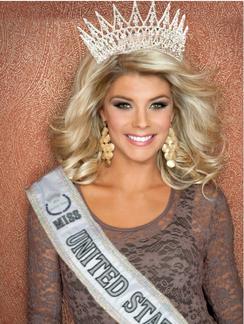 The Miss United States Organization is based on a solid commitment to uphold the standards of fairness and integrity. We pride ourselves in providing an avenue for each young woman to give a voice to those needing to be heard, lend a hand to those less fortunate, and be a compass for those daring to dream. At the local, state, and national level the Miss United States Organization gives women the opportunity to promote a platform of community service. The pageant system allows young women all over the country to interact and discuss their achievements in service and volunteerism. It promotes the intellect, moral character and personal engagement of its outstanding participants as they pursue success in achievement. Meet representatives from surrounding state pageants including Maryland, District of Columbia, and Virginia! The Miss United States Pageant includes divisions for Little Miss, Junior Teen, Teen, Miss and Ms. Visit www.missunitedstates.com.
SODERMA DERMATOLOGY
Located in Laurel, Maryland, Soderma General, Surgical & Cosmetic Dermatology is a comfortable, state-of-the-art, comprehensive dermatology practice, providing a full range of medical, surgical and cosmetic dermatologic services for all skin types. Whether treating skin cancer, clearing acne, removing fine lines and wrinkles, or refining uneven complexions, our Board Certified dermatologists, Dr. Cylburn E. Soden, Sr. and Dr. Cylburn E. Soden, Jr. work individually to design a personalized treatment plan to help you define, renew and cherish your beauty, allowing you to look, feel and perform at your best. At Soderma, our entire staff is passionate about providing excellent and compassionate care to all our patients and ensuring a positive enjoyable experience. Meet representatives of Soderma Dermatology at this event, and visit www.sodermaskin.com.

Discover the secret of pro cheerleaders' fit figures, courtesy of New Contours of Fredericksburg, Virginia, an official sponsor of the Washington Redskins Cheerleaders, and Virginia's USA, America and United States pageants. Meet owner Kendra Sheets, an expert in various techniques used to reduce body fat and look your best. With a comfortable spa located in Fredericksburg, Virginia, New Contours specializes in sculpting areas that are resistant to diet and exercise such as inner and outer thighs, buttocks, abdomen, and bra fat. New take-home products are available to compliment your spa treatments. You won't believe the difference you'll see after a visit to New Contours.
DIVA HOSIERY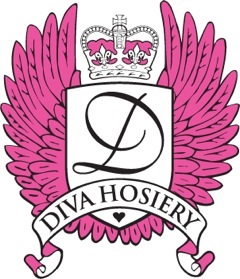 Diva Hosiery is the chosen brand in pantyhose for the Dallas Mavericks NBA Dance Team and countless other performance teams. Diva will provide a FREE PAIR OF PANTYHOSE to all attendees (while supplies and selection last) - available in a variety of colors.
DEJA VU BOUTIQUE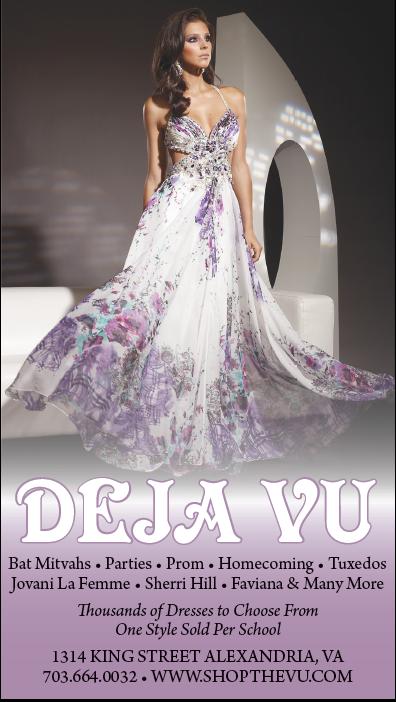 Dejavu Boutique is a family owned business with two locations in Maryland: 118 S Main Street, Mount Airy, MD and Virginia: 1314 King Street, Alexandria, VA. Dejavu is a full service boutique only selling top quality designer apparel and formals. Its large staff is dedicated to making your experience a memorable one. Specializing in formals for every age including children and mothers, Dejavu also carries cocktail attire, shoes, accessories, interview and casual wear.
www.shopthevu.com
MARY KAY COSMETICS
Coming soon!
ARBONNE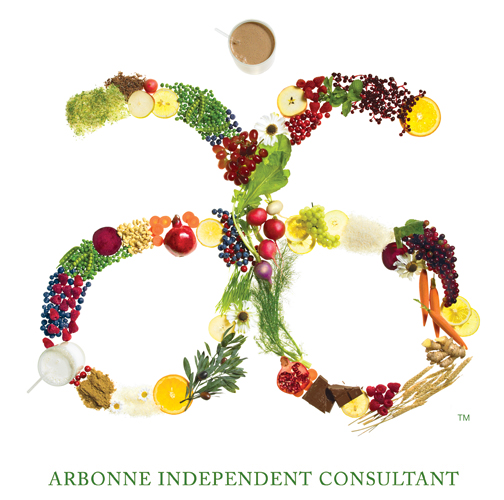 At Arbonne, beauty begins with premium botanical ingredients, innovative scientific discovery, and an unwavering commitment to pure, safe and beneficial products. Arbonne creates personal care and wellness products that preserve and enhance the skin, body and mind for an integrative approach to beauty. Visit
www.arbonne.com
for more information.
NORVELL CUSTOM AIRBRUSH TANNING
Norvell is the world's #1 requested sunless tanning solution. Emily Hair, alumni NFL cheerleader, offers the perfect mobile spray service for you or your team, located in the DC Metro area. Her rates are affordable, and she makes tanning fun! Meet Emily at the Expo or find her on Facebook.  
MID-ATLANTIC VIDEO & PHOTOGRAPH PRODUCTIONS

Thank you to Paul Belletiere for covering the DC Going Pro Expo. Paul will be on hand to take behind the scenes photos and video as well as capture headshots and body photographs for your team, pageant or audition. Stop by Paul's booth for your photograph, and visit http://www.MAVPP.com/ for more information on Mid-Atlantic Video & Photograph Productions!
GOING PRO ENTERTAINMENT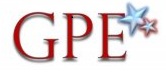 Going Pro Entertainment is the premier resource for professional cheerleading and dance services. Developed by former pro dancers from all United States sports leagues, GPE provides exclusive services in audition coaching, team consulting and choreography, and alumni talent management. GPE events feature choreography and mentorship by Pro Cheer All Stars in multiple cities, including Phoenix, Los Angeles, Reno, Denver, Kansas City, Chicago, St Louis, Omaha, Oklahoma City, Houston, Atlanta, Indianapolis, Cincinnati, Minneapolis/St Paul, New York, Philadelphia, Baltimore, Washington DC, Virginia Beach, Charlotte (NC), Miami, and Orlando. Visit www.goingproentertainment.com orwww.procheerallstars.eventbrite.com.
Are you interested in reaching women over the age of 18 who are in the industries of fitness, dance, pageants, modeling and entertainment? Showcase your business at the Going Pro Expo for $100.00. Space is limited! Contact Laura at 1-877-974-6253 x712 or info@goingproentertainment.com.
When & Where

All Star Legacy Training Facility
44600 Guilford Dr Suite 120
Ashburn, VA 20147


Sunday, January 27, 2013 from 9:30 AM to 4:30 PM (EST)
Add to my calendar
Organizer
Going Pro Entertainment
www.goingproentertainment.com
www.facebook.com/goingproentertainment
Going Pro Entertainment is the premier resource for professional cheerleading and dance services. Developed by pro dancers from various United States sports leagues, Going Pro provides choreography, training and consulting for performers, with special emphasis on college, semi-pro and professional teams. Instructors and consultants are located nationwide and include elite current and alumni performers, choreographers and directors from the NBA and NFL. 
Please Note: Going Pro Entertainment is not directly affiliated with any professional sports league, team, cheerleading or dance squad. Audition candidates are advised to follow proper audition procedures in accordance to the official team website and training program.
Going Pro Expo - Washington, DC