Description
ONLINE REGISTRATION WILL CLOSE AT 9:00PM ON FRIDAY EVENING. SATURDAY WALK INS ARE WELCOME! CASH AND CREDIT CARDS WILL BE ACCEPTED.
DOORS OPEN ON SATURDAY AT 9:00AM. PLEASE ARRIVE AT LEAST 15 MINUTES BEFORE YOUR FIRST SESSION. SEE SCHEDULE BELOW.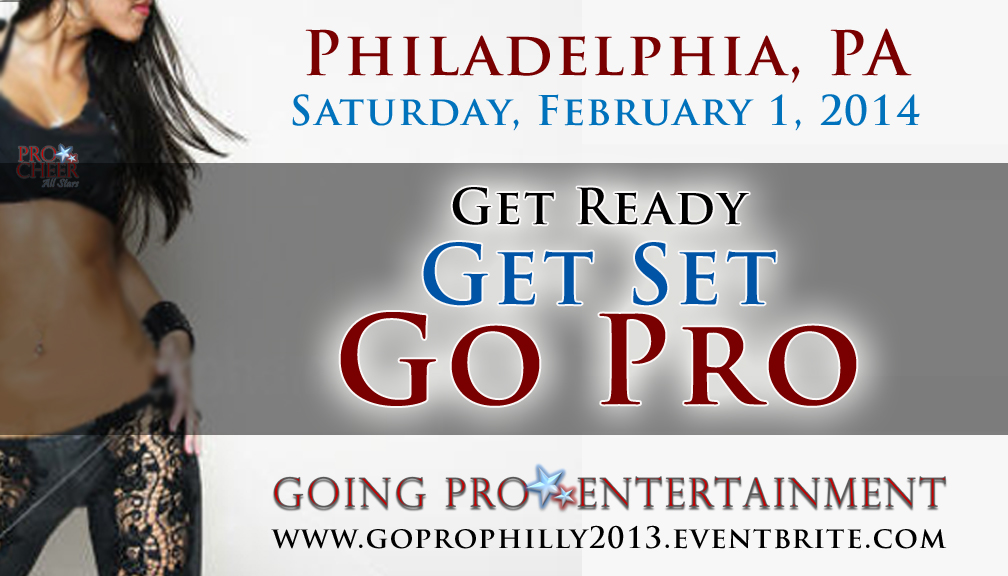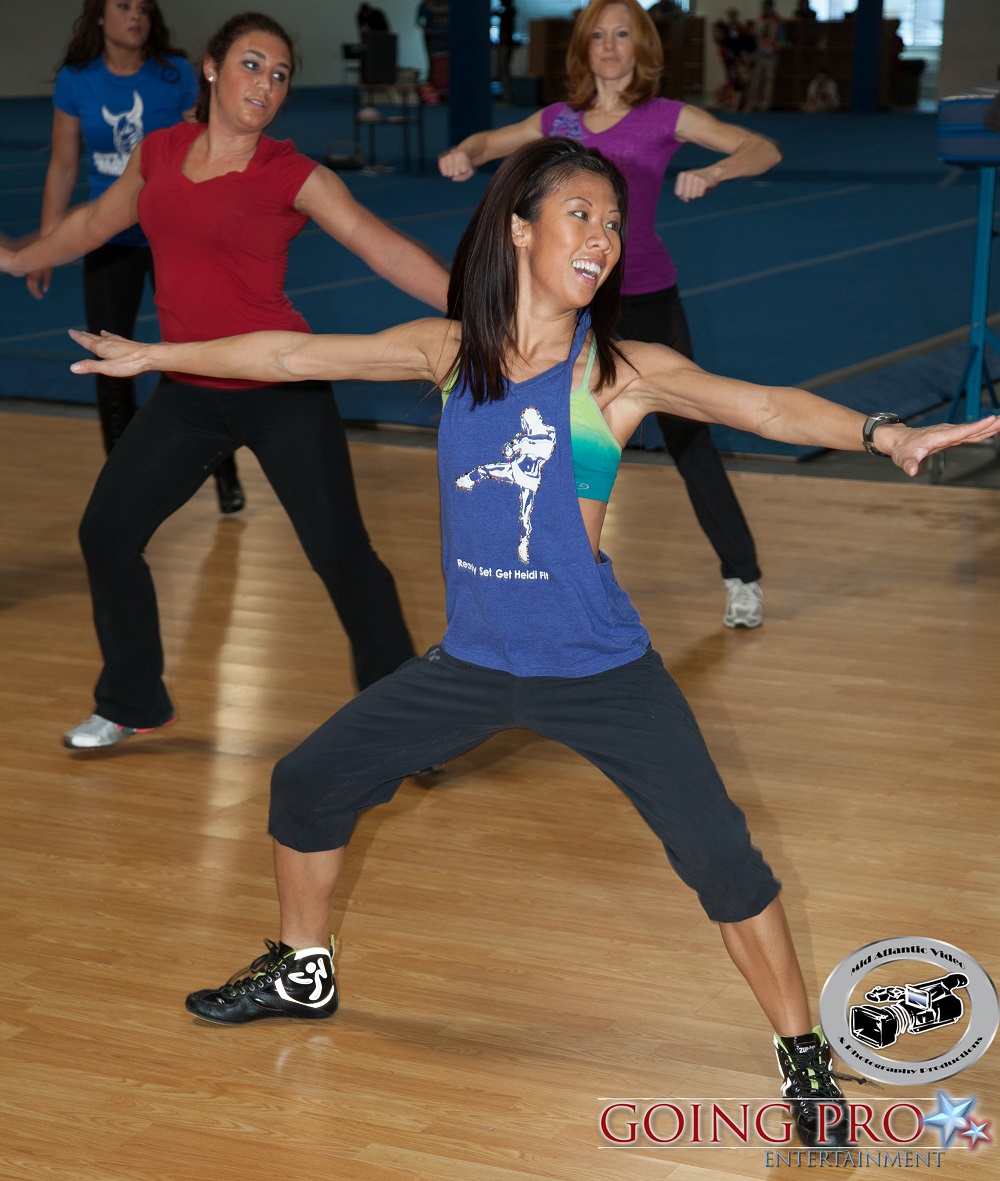 Register Now!
Philadelphia Going Pro Expo

Saturday, February 1, 2014

Philadelphia Airport Marriott
Philadelphia, Pennsylvania
9:00am-5:00pm
Individual Sessions or All Day Options

Hotel stay is not required. Please call 800-228-9290 for hotel reservations at the Marriott.
Featuring ...
Pro dance instructors from NBA & NFL

Vendors for shopping and networking

Presentations in areas of pageantry, fitness/nutrition, hair/makeup and directors/leadership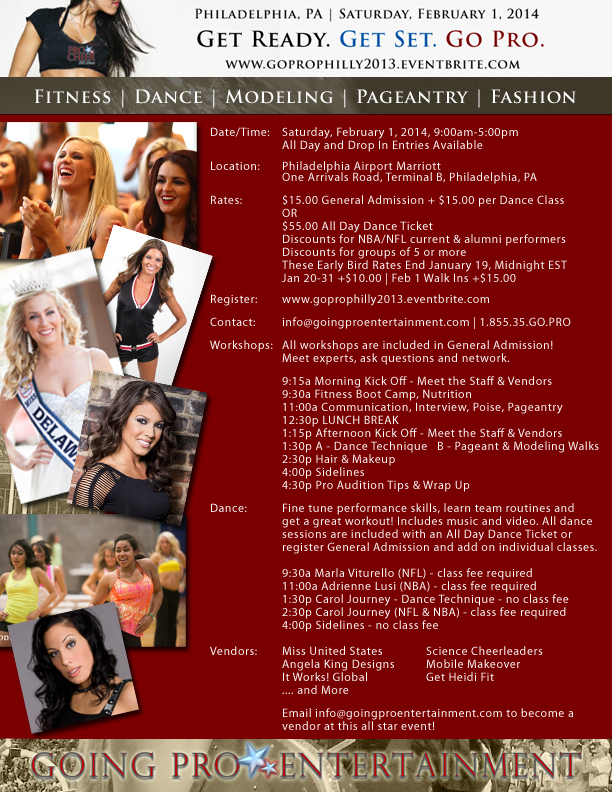 Costs ....
General Entry
Early Bird Rate: $15.00 per person through January 19
Standard Rate: $25.00 per person Jan. 20-31
Walk In Rate: $30.00 per person Feb. 1, limited space
Not required for those purchasing the All Day Dance Ticket


General Entry Includes:
Vendors
Workshops
Pro Dance Classes may be added at $15.00 per class
Pageant Entry Offer: Attend this Expo and receive $15.00 off entry to 2014 Miss United States pageants in Maryland, Delaware, Pennsylvania, New York and New Jersey!
All Day Dance Ticket:
Includes general entry, dance technique, sidelines and all three 90-minute masters dance classes.

Early Bird Rate: $55.00 per person through January 19
Standard Rate: $65.00 per person Jan. 20-31
Walk In Rate: $75.00 per person if space is still available in masters classes

About the Pro Dance Classes / All Day Dance Ticket - You need NOT be a current pro dancer to take these classes. They are ideal for teams wanting to add choreography, current and alumni dancers itching to move, and future pro cheerleaders who want to perfect their performance abilities. Each choreography session requires a general entry fee plus $15.00 per class, or purchase the All Day Dance ticket for all three routines. Each choreography session is 90 minutes in length, including a routine in length of 45-60 seconds. The routine is choreographed by an alumna performer and director of the NBA or NFL. Complimentary music files and routine videos or included. Each class will begin with a short warm up and stretch. Attire should be comfortable dance/fitness wear.



Group discount
5 or more attendees
$5.00 off per attendee
Contact Going Pro with your sessions desired and number of participants. Contact early to guarantee your class placement!
Pro discount
Current and alumni NFL and NBA performers
Contact Going Pro with your name, team and years cheering for the discount code.

Refund policy
Tickets may be refunded on or before January 19 and must be requested in writing via email. Thereafter no refunds may be provided.
---
SCHEDULE
*Signifies that item requires $15 class fee or the All Day Dance Ticket.

*Scroll down to see choreographer and presenter bios.
MORNING, 9A-12:30P

9:00a Doors Open - Vendors

All Day - Scroll down to check out the Headshot Special with MAVVP - 3 headshots for just $50!

9:15a Morning Kick Off - Meet the Staff & Vendors

9:30a A - Fitness Boot Camp, Nutrition - Get Heidi Fit

9:30a B - *Dance Masters Class - Marla Viturello (NFL)
"Something for the DJs" by Pitbull & David Guetta, NFL Hip Hop

11:00 A - Communication, Interview, Poise, Pageantry

11:00 B - *Dance Masters Class - Adrienne Santoleri / Amanda Jordan (NBA)
"Me Sexy" by Nick Cannon, Funk Hip Hop
12:30p LUNCH BREAK

Enjoy lunch in the hotel restaurant, or bring a snack!
AFTERNOON 1:15-5:00P

1:15p Afternoon Kick Off - Meet the Staff & Vendors

1:30p A - Dance Technique

1:30p B - Pageant & Modeling Walks

2:30p A - Hair & Makeup - Mobile Makeover

2:30 B - *Dance Masters Class - Carol Journey (NFL / NBA)
"Latch" by Disclosure, Thrash Jazz

4:00p Sidelines

4:30p Pro Audition Tips & Wrap Up
View video from other cities on YouTube
---
ABOUT THE PRESENTERS & CHOREOGRAPHERS
Adrienne Lusi Santoleri is a 12-year NBA choreographer and dancer including multiple years directing the 76ers Dance Team. Adrienne started her formal dance training with the Pennsylvania Academy of Ballet and Koresh Dance Center located in Philadelphia. As a result, her extensive technical dance training has given her many opportunities. She has had the pleasure of dancing in many live shows and videos with some of the most talented artists and groups in the music business. Some of these artists include Will Smith, Pink, Destiny's Child, City High, Rob Base, Ludacris, and Chubby Checker. Adding to the list of professional credits, many dance companies and shows such as MTV Global Grove, MTV Rock N Jock, NBA Inside Stuff, KTU N.Y.C Jingle Ball, NBA Mexico City, and ESPN (Pro Dance), have reaped the benefits of her dance professionalism. While working with ESPN, Adrienne was given the opportunity to work and perform with Brittany Spears' and So You Think You Can Dance choreographer, Brian Friedman. Adrienne's dance career led her to appear in print work modeling and in various commercials and magazines with Southwest Airlines, Polo, Curtain Call Costumes, Dance Spirit Magazine, Philadelphia Magazine, and Philadelphia's Health and Fitness Magazine. After ending her twelfth season as the captain and coach of the Philadelphia 76ers Dancers, Adrienne continued to teach dance team style as co founder of "Arena Dance Pros" and "Arena Dance Pros Kids." In 2012 she served as the director and co founder of the Philadelphia Spinners Fly Girls. She recently established "Mobile Makeover," a mobile hair and makeup salon catering to groups and the entertainment industry.
Marla Congialdi-Viturello

has 16 years combined professional dance experience as an NFL cheerleader and Director / Choreographer for Bon Jovi's Philadelphia Soulmates, the highly acclaimed AFL dance team which Marla developed from the ground up. Marla was a six-year cheerleader and captain with the NFL in Philadelphia. She was named 1999 NFL ProBowl Cheerleader and was named "fan favorite" at the big game. Marla choreographed the NFL Philadelphia Chapter Susan G Komen alumni game, an event that encompassed cheerleader alumni from the 1960s to 2010. Marla has been a guest instructor for All Pro 3 convention in Atlanta as well as the 2011 Going Pro Philadelphia Convention. She has competed, coached and judged at the state, regional, national and professional levels in cheerleading, dance and gymnastics. Marla choreographed for the International Modeling and Talent Association in New York City and was a dancing/singing coach for Barbizon Modeling Agency, where she also did talent recruitment. She has appeared on many TV and radio talk shows, including the first episode of Lou Tilley's Sport's Connection. Marla has coordinated and choreographed performances for Jon Bon Jovi concerts, the AFL Arena bowl commercial in Vegas 2006 with Mike Ditka and Ron Jaworski, and a slot tournament with the HBO Sopranos cast in Atlantic City, NJ. She is a certified instructor for the Aerobic and Fitness Association of America, a registered nurse, and has a BSN from Thomas Jefferson University.
Carol Journey resides in New York City and is a former NBA dancer for the New York Knicks City Dancers as well as a multi-year NFL cheerleader for the Kansas City Chiefs. Carol appeared in multiple swimsuit calendars and represented sports entertainment with enthusiasm and talent. In 2005, Carol was cast in season 8 of CBS's nationally televised reality series Big Brother. Prior to Carol's career in television and sports entertainment, she was a dancer for the University of Kansas, winning the NCAA Men's Basketball National Championship and receiving a degree in Finance and Marketing. Carol is now living her dream dancing and actin

g in the Big Apple. Carol will lead Dance Technique and teach a routine during Going Pro Philly!
Amanda Jean (AJ) Jordan has been dancing since age two at various dance studios in Delaware County. She is trained in ballet, tap, jazz, lyrical, modern, pointe and hip hop. She began her professional career in 2008 when she became a member of the Philadelphia Soulmate Dance Team and the Philadelphia All Pro Dancers. She became a member of the Philadelphia KIXX Dance Team for the 2009-2010 season and returned to the Philadelphia Soulmates in 2011. AJ named the captain in the 2012 season with the Soulmates and was chosen to represent them on the Net10 Dream Team at Arenabowl XXV in New Orleans, LA. AJ currently is the director and choreographer for the Philadelphia Spinners "Fly Girls" Dance Team and the a choreographer for the Jr. Trenton Thunder Dance Team.
Laura Eilers Clark

is the founder and director of Going Pro Entertainment. She is an alumni NFL Cheerleader for the Rams and Chiefs - cheering six years on these fields as well as becoming a semifinalist for the Dallas Cowboys Cheerleaders and cheering for Major League Soccer. Laura was an NFL cheer captain and choreographer, representing the team in seven countries during PR and military support tours. Laura founded and directed the "Richmond Lady Raiders" of the Professional Indoor Football League. She continues to choreograph for teams including the Baltimore Blast Cheerleaders, Wichita Falls Nighthawks Cheerleaders, University of Richmond, Central Missouri State University and the Science Cheerleaders. After being crowned 2011 Ms. United States, Laura was asked to join the Miss United States Organization as a state director and serves as the national marketing and PR director. In 2013 one of her state titleholders captured the national crown to become Miss United States.
Nicole Almodovar, Assistant Director of Miss Delaware United States and 2012 Ms. Pennsylvania United States. Nicole has competed for several years, earning a state title and multiple "Most Photogenic" awards. When Nicole is not working in pageantry, she enjoys an active career in events and sports. She is currently the Community Relations Manager for the Philadelphia Soul. Nicole will take part in the pageantry workshops to discuss tips on formulating your platform, interview and more.
Sheri Jenkins is a well known pageant coach and titleholder including Mrs Midwest Galaxy 2013. Crowning Achievement™ was founded with the strong desire to help pageant contestants from all walks of life improve their self confidence, set and achieve goals and enhance abilities to demonstrate leadership in the world of pageantry. Sheri has competed in and won several pageants including Mrs. Pennsylvania International 2009, but more importantly, she has guided several titleholders to capture their own crowns. She served as the official image consultant for preliminary pageants in multiple states, guiding titleholders through the maze of wardrobe, talent, platform development and speaking engagements. Beyond pageantry, Sheri is a certified life coach and has worked closely with businesses to help them build a confident staff and improve individual self images. Sheri has written a variety of corporate education classes to include Interviewing for Success, Communication Excellence, Community Call to Action, Personal Accountability and Leadership 101. Sheri is a two time award winner of the Vision Award, a prestigious award presented to an individual who successfully seized an opportunity to improve a new or existing process and make significant contributions to the company. In 2008, she was recognized with the Bronze medal award by the Lt. Governor of Delaware for her role in pursuing physical fitness. She is a seasoned Toastmaster and has won countless awards from a variety of local Toastmaster organizations. Finally, in 2006 she founded "Mom's Who Care", a non-profit organization emphasizing the importance of a healthy family lifestyle.

Taylor DeMario is your 2013 Miss Delaware United States. During her reign, Taylor has modeled at many fashion events and photo shoots, including a feature in Vogue Italia Magazine. She has performed numerous charitable events and community events such as parades and children's activities. Taylor has devoted her reign to helping the MS Society - where she is the Delaware marketing director and actively worked alongside the organization as a student at the University of Delaware. Taylor enjoyed her experience at the national Miss United States pageant and looks forward to telling attendees about her experience and providing tips on the pageant industry.
Allison Grosso

, Alumni NFL Cheerleader and Pro Bowl Cheerleader in Philadelphia, Science Cheerleader. After cheering four seasons in the NFL, serving as Captain and appearing in the swimsuit calendar, Allison Grosso joined Going Pro Entertainment as the Philadelphia pro cheer consultant, helping other women achieve their dreams of becoming a pro or college dancer. Allison will be ready to meet you during a variety of activities during the day, answer your questions and help you enjoy the Expo!
Heidi Inthavong

is the owner of Get Heidi Fit and an Alumni NFL Cheerleader. Before becoming one of the most respected fitness experts in the region, Heidi cheered for the University of Kansas coed cheerleading squad and spent six seasons with the Kansas City Chiefs Cheerleaders, where she appeared on the cover of the swimsuit calendar, served as captain, wellness director, choreographer and variety show performer. Heidi received a bachelors degree at KU and continues to be certified and educated in healthcare, physical therapy and rehabilitation. A Science Cheerleader, Zumba Fitness Instructor, Going Pro Entertainment Regional Director/Consultant, Heidi is a certified personal trainer and group fitness instructor, coaching people every day in fitness and nutrition. She also works as the Director of Marketing for a healthcare practice in Pennsylvania and Maryland.
Michelle Gagnon is a former New England Patriots Cheerleader, AKD / Go Wild! Representative and performance team director. Michelle Gagnon will instruct sideline routines and represent the most well known apparel brand in pro dance and cheerleading, Angela King Designs. Michelle performed at Super Bowl XXXVI and is currently the Choreographer and Coach of the Southern New Hampshire University Dance Team while also teaching at a Boston area dance studio. She recently was asked to brand and train the new promo team for professional Lacrosse in Manchester, New Hampshire. Recently, Michelle was the Coordinator and Assistant Choreographer of the Manchester Wolves Arena2Football Dance Team. She consults many teams across leagues and colleges for program management and development.

Chris Franz

is a well known, successful pageant coach. As the Founder and President of Razing Kane Entertainment, Chris manages and promotes musical talent on a worldwide level and proudly promoting women in the arts. His clients have included Violinist Sophie Serafino, Universal Recording Artist Wendy Starland, and New Age Pianist Kori Linae Carothers.

Chris is a voting member for both the Grammys and the Country Music Association. He is also a proud member of the International Entertainment Buyers Association.

Chris has sat on judging panels at the state and local levels for the Mrs. America, Mrs. United States, Miss USA, Miss Teen USA, and the Miss America Pageants. Chris is also a featured writer for both Tiara Magazine and The Platform Magazine. His series of articles on pageant tips called "The Judges Point of View" are written to benefit both the novice and seasoned pageant contestant. Chris is a personal pageant coach and consultant and is the official coach for the Miss Delaware United States Organization.
---
UBER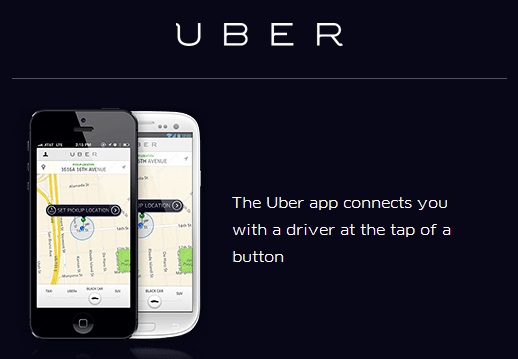 We've partnered with Uber to offer all Going Pro attendees and new Uber users a free ride, up to $20 using the promotional code GOINGPRO14. Uber is an iPhone/Android app that lets you tag your location and summon a professional driver to your side within minutes. Once in the car, the driver will take you wherever you need to go.The fare is billed to your card, with no need to tip, so you don't have to worry about handling cash. Just click the promo code and sign up! You'll be riding in style in no time at all.
MID-ATLANTIC VIDEO & PHOTOGRAPHY PRODUCTIONS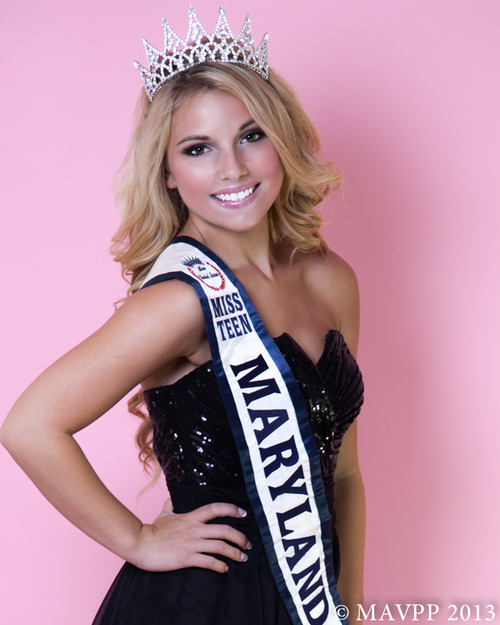 Take advantage of MAVPP photographer Paul Belletiere being on hand at the 2014 Going Pro Philly Expo to capture your 2014 headshots! Paul specializes in pageant, professional and cheerleader audition photos, having photographed images of successful women throughout the area. For just $50, Paul will provide you an on-site photo shoot and follow up for you to select THREE (3) retouched headshots.
Click here to reserve your session
GO WILD! WEAR BY ANGELA KING DESIGNS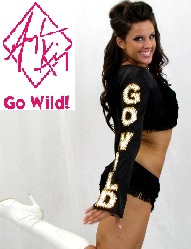 Go Wild! Wear by Angela King Designs is your premier source for today's hottest styles in professional cheerleading and dance. Whether you are looking for audition outfits, rehearsal wear, a performance costume, or accessories, AKD's Go Wild! collection includes the most sought after designs in the industry. Select from a wide range of fabrics including solids, sparkle and sequins, and embellish with rhinestones, logowork, embroidery and more. Their unique designs and 25 year history in the pro-cheerleading industry includes major brands in the NFL, NBA, NHL, UFL, and beyond. Service is top notch, with alumni pro cheerleaders representing multiple major markets in the United States, Canada, United Kingdom and other international territories. Don't wait! Now's the time to experience perfection. Visit www.gowildwear.com.
GET HEIDI FIT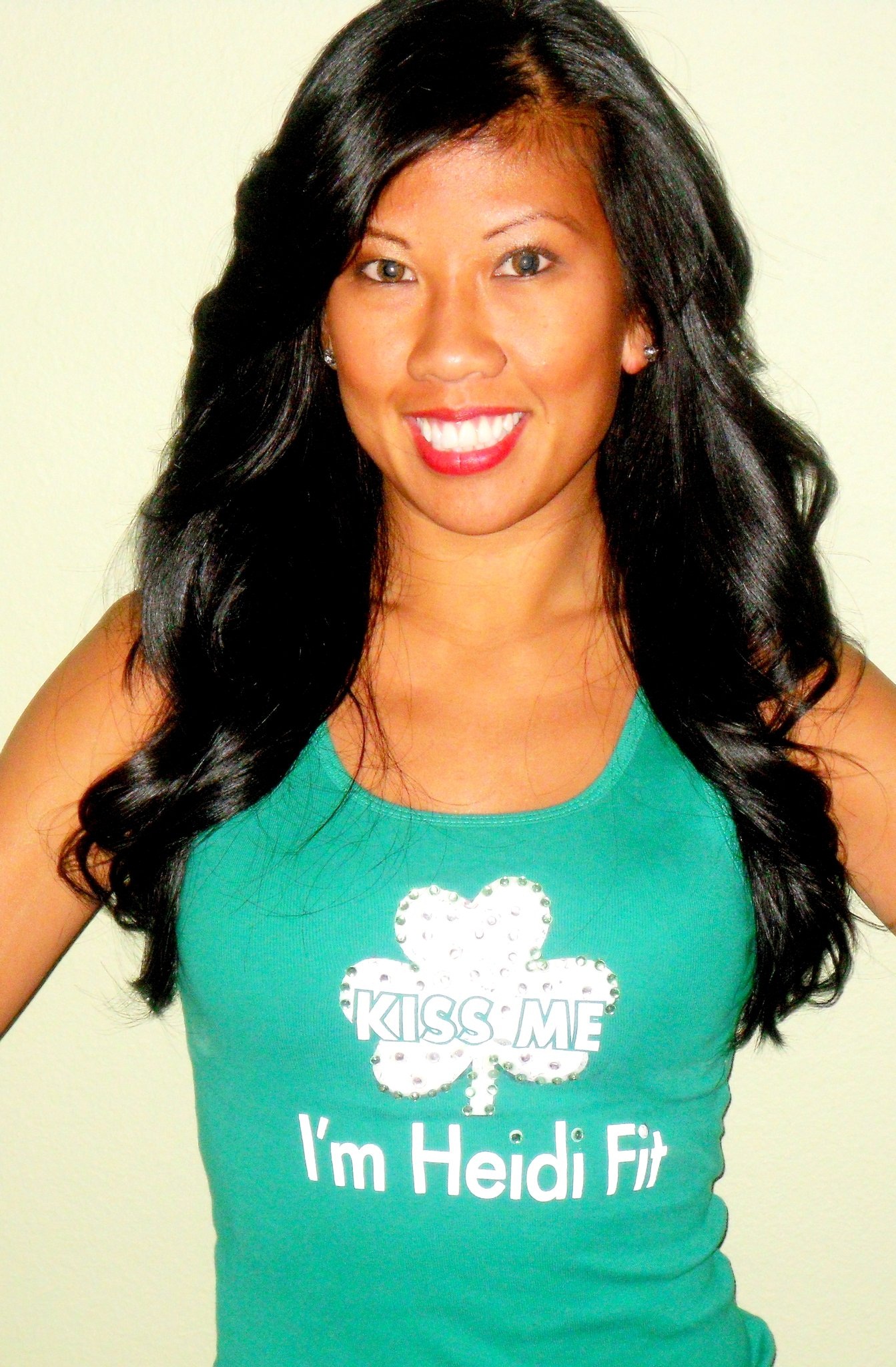 Health. Wellness. Fitness. Heidi is originally from Shawnee, Kansas, and cheered for the University of Kansas coed cheerleading squad. After receiving her degree at KU, she continued onto work in healthcare in physical therapy and rehabilitation. She spent six seasons with the Kansas City Chiefs Cheerleaders, where she appeared on the cover of the swimsuit calendar, served as captain, wellness director, choreographer and variety show performer. A Science Cheerleader, Zumba Fitness Instructor, Going Pro Entertainment Regional Director/Consultant, Heidi is a certified personal trainer and group fitness instructor, coaching people every day in fitness and nutrition. She also works as the Director of Marketing for a local healthcare practice in Pennsylvania and Maryland. For more information, visit www.GetHeidiFit.com or email getmefit@GetHeidiFit.com. Ready. Set. Get Heidi Fit.
MOTIVES BY LOREN RIDINGER

Motives® by Loren Ridinger, through revolutionary, cutting-edge technology,
is a world leader in the customized cosmetics industry. Motives is worn by some of today's hottest celebrities and is a favorite of makeup artists, models and photographers.Motives for La La is part of the award-winning Motives® by Loren Ridinger line and emphasizes colors and products for African-American and Latina women, due to the lack of prominence many beauty lines place on ethnic markets. Motives® by Loren Ridinger is used by some of the biggest celebrities today, such as Gloria Estefan, Eva Longoria,
Jennifer Lopez, Shakira, La La Anthony, the Kardashians, Larsa Pippen, Miranda Lambert, Paulina Rubio, Jaime Pressly, Alicia Keys, and the cast of The Bold and the Beautiful. Raine magazine said, "MOTIVES is exceptional makeup that doesn't sacrifice quality for price..." With better-than-Chanel quality for less than MAC prices, you can be sure to find phenomenal product that won't break the bank, and will keep you

looking perfect all day and night!
MOBILE MAKEOVER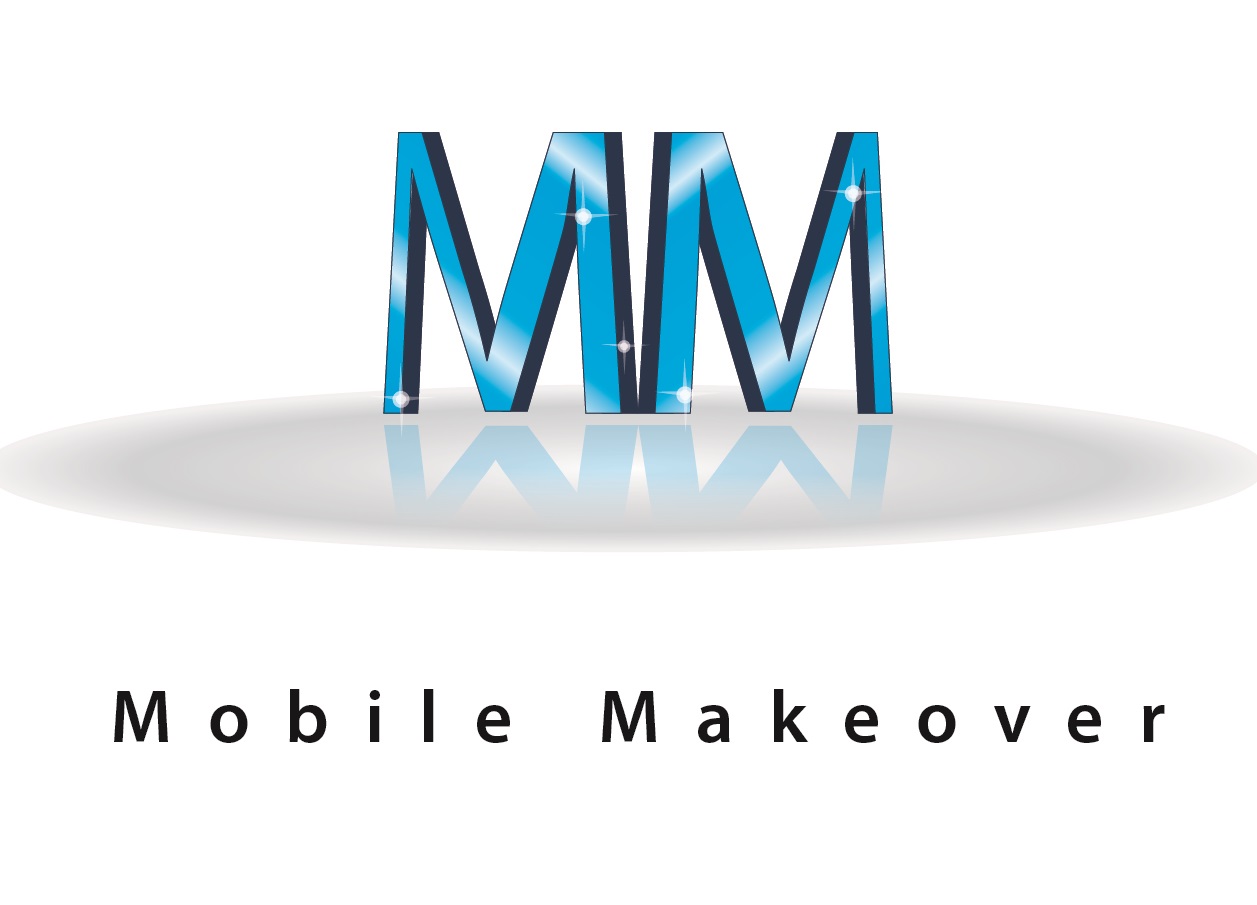 Mobile Makeover is a trendy yet classic mobile hair and makeup salon for men, women and children. Eliminate your stress and save time by having one of our professionals come to you. We can accommodate any occasion! Proms, weddings, engagements, birthdays and every day life!
Make sure to check out our specialized programs to see where you fit in! Little Miss Made Up, Hair Comes The Bride, Grooms Day, Prom Fun, The Family Salon. Mobile Makeover is active in the entertainment industry! Television, film, fashion shows, live performances, stage, sports dance / cheerleading teams, recitals, photo shoots and much more.
IT WORKS! GLOBAL

You've heard of it - but have you tried it? It Works is one of the fastest growing companies in the United States! Tighten, tone and firm in as little as 45 minutes with the Ultimate Body Applicator. Learn more about supplements and other weight management programs available through It Works. Meet Independent Distributor Tanisha Holmes or visit her website at www.wrapdivapro.myitworks.com.
SCIENCE CHEERLEADER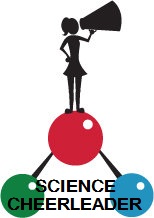 Darlene Cavalier is a Philadelphia NBA alumni dancer who founded the Science Cheerleader to unite the citizen's desire to be heard and valued, the scientist's growing interest in the public's involvement, and government's need to garner public support. The Science Cheerleader features cheerleaders and dancers who work in or study science, math, engineering, health and other related fields. Launched in 2010, the Science Cheerleaders performance team has rocked the industry with live performances, ground breaking online videos and even shattered a world record! The Science Cheerleaders have performed in the Philadelphia, New York City, St. Louis, Las Vegas, Dallas, Washington, DC and other cities across the United States. Submit your application to join the performance team by visiting www.sciencecheerleader.com.
GOING PRO ENTERTAINMENT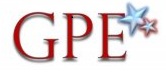 Going Pro Entertainment is the premier resource for professional cheerleading and dance services. Developed by former pro dancers from all United States sports leagues, Going Pro provides exclusive services in audition coaching, team consulting and choreography. The company now employees nearly 50 consultants located coast to coast who are elite alumni of NFL and NBA performance teams. Choreography has been conducted for the teams in pro soccer, pro football, and college. GPE events have taken place in multiple cities since 2008, including Phoenix, Denver, Kansas City, Las Vegas, Chicago, Houston, Atlanta, Indianapolis, Cincinnati, Philadelphia, Washington DC, Miami and Orlando. Visit www.goingproentertainment.com or www.facebook.com/goingproentertainment.

Are you interested in reaching women over the age of 18 who are in the industries of fitness, dance, pageants, modeling and entertainment? Showcase your business at the Going Pro Expo for $100.00. Space is limited! Contact Laura at 1-855-35-GO-PRO or info@goingproentertainment.com.