Going Pro Expo - Kansas City

Sunday, December 16, 2012 at 9:15 AM (CST)
Who's Going

Loading your connections...
3 of your friends are going.
Share it to get more people on board!
Share

Sara Haughty
San Francisco, California

Luke Picard
London, United Kingdom

Rick Vespucio
Florence, Italy
Event Details

Featuring presenters from the industries of ....
NFL cheerleading
NBA dance
Collegiate performance
Pageantry
Fitness
Modeling
Broadcasting
Reality television
And more ....
Costs .... 
General Entry
$15.00 per person via online registration
$20.00 per person at the door, cash or credit 
Online registration will close at 7:30am the day of the event!
Walk ins welcome!

Includes:
Vendors
Presentations
Dance Technique Class 
Option to add Choreography sessions at $12.00 per class ($15.00 at the door) (That means attend all three choreographers for just $50.00 when registering online!)

Group Discounts - Register 5 or more attendees and receive $5.00 off your General Entry.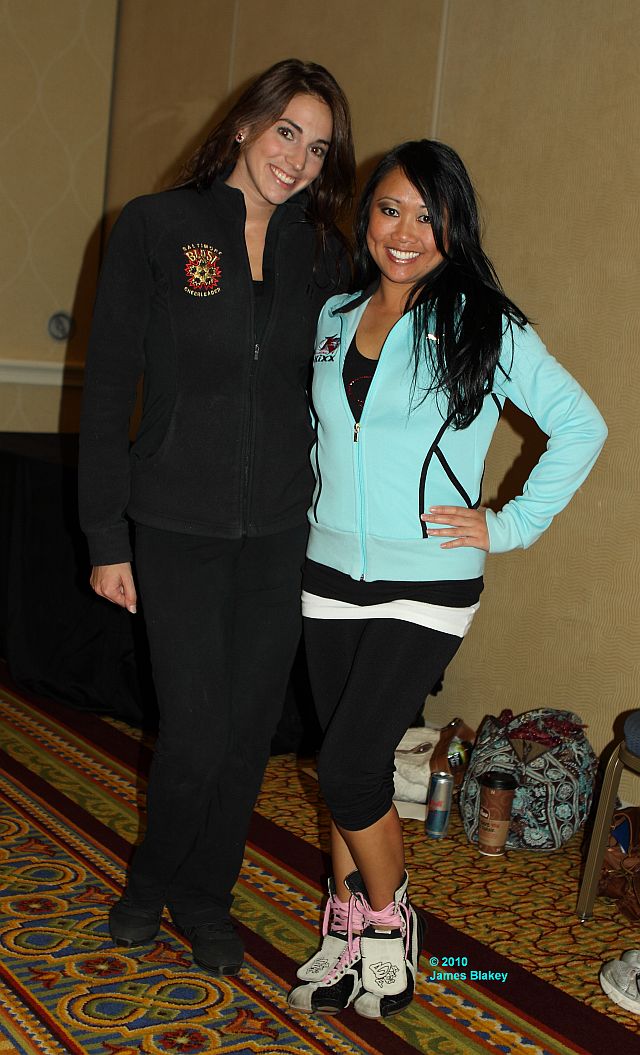 Why Going Pro .... 
Inexpensive Rates! Other conventions will charge you hundreds of dollars to attend a full weekend. Going Pro offers fabulous choreographers with quick in-and-out options or bring your team and stay the full day.
Incredible presenters! We are more than just cheer and dance. As professional performers, our genres cross pageantry, fitness, broadcasting, modeling and more. If you are auditioning for the entertainment industry you can learn about all of your options and how to stand out and make entertainment your career!
Results! Going Pro events have been held in over 15 cities since 2008. 100% of attendees have reported, "YES, this event was worth it!" and "YES, I would attend another Going Pro event!" It's time for YOU to discover Going Pro!
More markets! Going Pro was FOUNDED in Kansas City and in four years has expanded to multiple U.S. markets and Canada. You don't have to travel far to attend a Going Pro expo. 2012-2013 cities include the Bay Area, Kansas City, Washington DC, Houston, Miami, Atlanta and Dallas.
---
Please click on the choreographer's name for photo and background. Each choreography session requires a $15.00 general entry fee plus $12.00 per class. Each choreography session is 90 minutes in length. Routines are 45-60 seconds in length, pro dance style with complimentary music files and routine videos after the event. Some routines may have groups and formations. Please arrive 15 minutes prior to your class. Each class will begin with a short warm up and stretch. Attire should be comfortable dance/fitness wear. 
View video from Going Pro expos around the USA
All general entry tickets include access to the presentation and vendor room from 9:15am-2:45pm. Browse vendors, get special offers and attend any of our five featured presentations by the industry's best! General entry also includes the dance technique class. Attire should be suited to your activity. You are here to network so dress to impress!
*Items marked with an asterisk are INCLUDED with general entry. Choreography sessions are an additional $12.00 per class / $15.00 at the door.
9:15am Registration and vendors open
9:30-11:00am Choreographer: Laura Eilers Clark, NFL Style Routine - Jazz
9:30-11:00am *Presenter: Michele Gregor, Fitness & Nutrition followed by workout
11:00am-12:30pm Choreographer: Ashley Worrell, NBA / College Style Routine - Hip hop
11:00-11:45am *Presenter: Shannon Oleen, Broadcasting / Communication
11:45-12:30pm *Presenter: Lisa Forbes, The Winning Edge - Pageantry 101
12:30-1:15pm *Lunch Break - Browse vendors, Network with coaches & presenters
1:15-2:00pm *Dance Technique Class: Amber Taylor Balentine
2:00-3:30pm Choreographer: Marc Wayne, NFL Style Routine - Hip hop
2:00-2:45pm *Presenter: Kari Fajen Kimmis of the Bachelor, The Realities of Reality TV
2:45-3:30pm *Presenter: Makeup: Jami Roth - Chanel  
3:30pm Join us to cheer on the Chiefs vs the Raiders at the cheerleader alumni watch party! Nearby location and details will be announced soon. 
---
ABOUT THE PRESENTERS & CHOREOGRAPHERS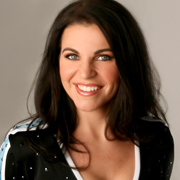 Ashley Worrell - NBA Dallas Mavericks, NBA San Antonio Spurs, NFL Kansas City Chiefs, Current Coach of the Missouri Western Mystics, Author of Halftime Highlights.
Ashley was a 3-year NBA Dancer in Dallas and San Antonio, an NFL Cheerleader and AFL Dancer in Kansas City. She is a dance coach and choreographer at Missouri Western University in St. Joseph, Mo. Ashley recently released a book entitled Halftime Highlights. As the previous owner of a dance studio and retail space for nearly 10 years, Ashley has led studio performers to competitions and managed masters classes in a variety of genres. She is the regional representative for Angela King Designs Go Wild! Wear, offering costuming advice to many teams in the midwest.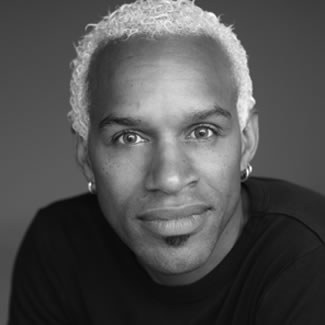 Marc Wayne - Kansas City Chiefs Cheerleaders Choreographer and Judge. As dancer, choreographer, actor, singer, director, educator, and speaker, this seasoned professional has traveled coast to coast performing for audiences of over 71,000 people. After majoring in dance at The Ohio State University, Marc continued his career in Chicago where he studied at various studios including Gus Giordano Dance Center, Conservatory Of American Dance, and Joel Hall Dance Center. His experience includes screen, television, and stage in music videos, video series, commercials, industrials, movies, musicals, amusement parks, and five US tours. Titles include Carman's Raising The Standard and R.I.O.T. tours, Fiddler On The Roof (director,choreographer), Barnum, Guys & Dolls, The King & I (playing the King), Bibleman, Dramatic Truth's Mystery of Christmas (playing the principal role of "God" for 8 of 11 seasons), Störling Dance Theater's Prodigal Daughter, Butterfly, Suspended Grace, and Underground, and Maxxas Dance Theatre's Genesis, "R", and 3DAYS (choreographer/director/producer/writer). He has worked with and shared the stage with such artists as Carman, Willie Aames, Amy Grant, Ron Kenoly, Ben Vereen, and organizations and companies that include Dr. Pepper, KFC, Kings Island, Pamplin Entertainment, Nexxus, MGM, and Eastman Films. Marc's company work includes Chicago based modern companies, CHICAGO MOVING COMPANY and CHICAGO DANCE MEDIUM and jazz and tap company, CHI-TOWN JAZZ DANCE (w/ Meribeth Kisner). Also included is Kansas City based companies; DRAMATIC TRUTH BALLET THEATRE (founding member) and STÖRLING DANCE THEATER and guest appearances with Jackson, Mississippi based ballet company, BALLET MAGNIFICAT. He is at present displaying his eclectic style of movement through his own highly acclaimed contemporary jazz/modern company, MAXXAS DANCE THEATRE. Marc's joy is working with young people of all ages. Affirming their purpose and transforming that confidence, into their performance of art and life. His infectious zest for life and performing, has taken him as choreographer, director, speaker, educator, and judge to countless studios, churches, camps, workshops, master classes, and competitions across the United States, Bahamas, and Jamaica, sponsored by such organizations as Ad Deum, Ballet Magnificat, the Continental Singers, Dramatic Truth School of the Arts, the Kansas City Chiefs Cheerleaders, The Chicago National Association of Dance Masters, and (at present) The Culture House Academy of the Performing Arts. Marc and his incredible wife Anne (of Störling Dance Theater), have seven children, Caleb, Mikayla, Noah, Madeline, Zion, Elisabeth, and Emma.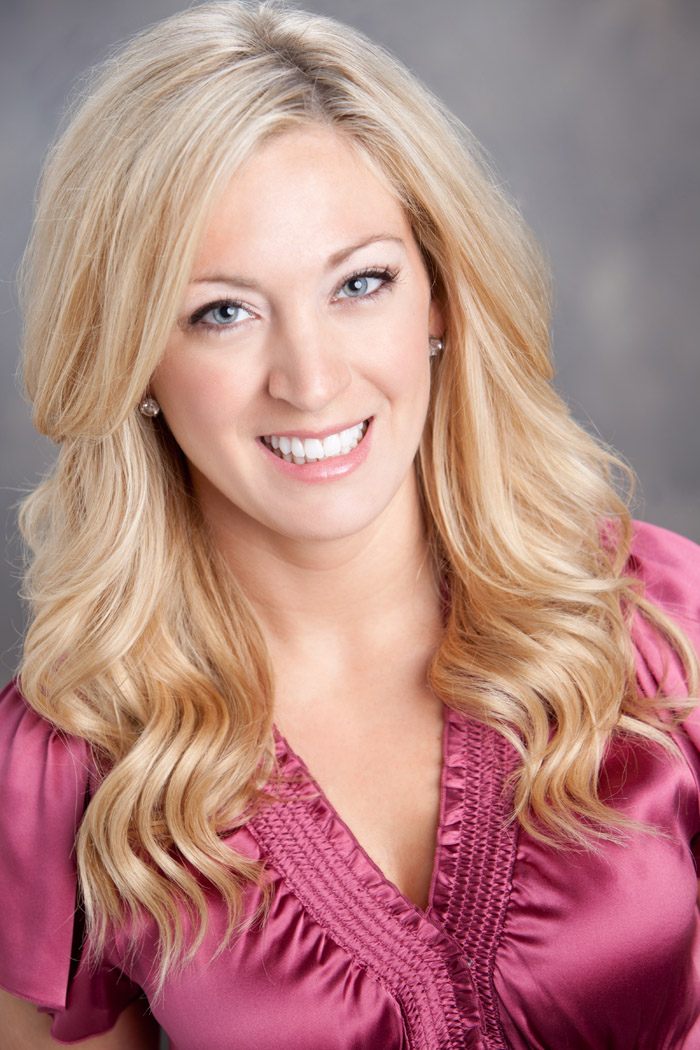 Shannon (McKain) Oleen - Game Day Emcee for the Kansas City Command and Missouri Mavericks, Former Kansas City Chiefs Cheerleader. Formerly a dancer for the MLS, MISL and NFL, Shannon is widely recognized as a leading authority in finding passion, creating positive change and reaching personal goals. As a Pryor Leadership Fellow and 4-H State Council Alumna, Shannon has entertained and educated audiences around the world, receiving several accolades and awards throughout her career. Shannon was a Kansas City Chiefs Cheerleader for two seasons, a Kansas City Chiefs Red & Gold Girl, and a dancer for the Kansas City Comets and MLS Sporting Kansas City. She was a choreographer at the 2011 winter Midwest Pro Dance Convention and has served as a coach and judge for several cheerleading and dance programs. She is a graduate of William Jewell College in Liberty, Missouri, where she studied political science and communication, and performed with the university pom squad. During the past AFL season, Shannon was the game day emcee for the Kansas City Command and she has recently begun emcee work for the Missouri Mavericks hockey club.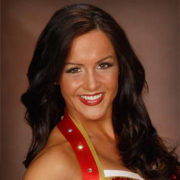 Laura (Eilers) Clark - Ms. United States 2011, Former Director of the PIFL Richmond Lady Raiders, Former NFL Cheerleader of the St. Louis Rams and Kansas City Chiefs. Laura was a six-year NFL cheerleader, spending one year with St. Louis and five years with Kansas City. During her years with the NFL, she received honors such as captain, choreographer, swimsuit calendar model, junior program leader and ProBowl Cheerleader runner up. She was the 2011 Ms. United States, receiving the national title representing Virginia. Laura recently relocated to Washington DC after spending three years as the dance team director, choreographer and game day emcee for the Professional Indoor Football League's Richmond Raiders. She continues to work closely with college and professional dance and cheer teams including Otterbein University (Ohio), the Portsmouth Cavaliers ABA Dance Team (VA), University of Central Missouri Mulekickers, University of Richmond SpinURs (VA), Baltimore Blast MISL Cheerleaders, the Unofficial Dancers of the New York Giants and others. She has made a major impact on the involvement of NFL and NBA cheerleader alumni across the United States launching the inaugural NFL cheerleader reunion, the upcoming NBA cheerleader reunion, and coordinating stage choreography for the USA Science Cheerleaders. Laura is the founder of Going Pro Entertainment and national sales director for Angela King Designs - Go Wild! Wear, where she outfits teams and audition candidates around the world.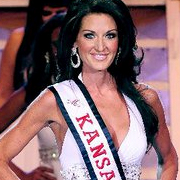 Lisa Forbes - MO/KAN Director of the Miss United States Pageants, Miss Kansas USA, Miss Earth United States. Lisa has a strong pageant history and now directs the local pageant qualifier to enter the national Miss United States and Miss Teen United States pageants. A graduate of the University of Kansas, Lisa trains many girls and women to prepare for pageantry. Her reigns include 2004 Miss Kansas USA, 2006 Miss Kansas United States, 2007 Miss Earth Kansas and Miss Earth United States, 2010 Ms. Kansas United States where she placed in Top 6 at the Ms. United States national pageant. Following her reign as Miss Kansas USA, Lisa appeared on ABC's The Bachelor, Paris as one of the 25 Bachelorettes vying for the love of Travis Stork, who can now be seen on the NBC hit series, The Doctors. In 2007, Lisa became Miss Earth United States and headed to Manila, Philippines for the International Miss Earth pageant. While there, she was featured as one of the "Case Girls" on the Philippines edition of "Deal or No Deal." Lisa has been coaching pageant contestants for over 6 years, and her clients have won numerous local, state, and National titles. During the KC Expo, Lisa will be joined by reigning queens from the United States program to talk about various ways to increase your competitive edge when entering pageants, and WHY pageantry is a great option for women of all ages.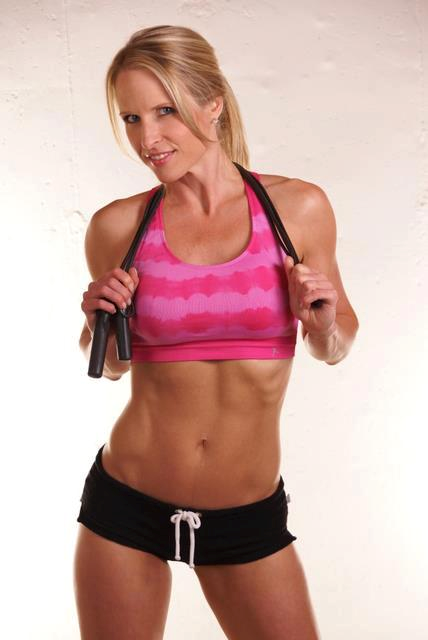 Michele Gregor - Former Kansas City Chiefs Cheerleader, National-Level NPC Bikini Competitor.
As a three-year NFL cheerleader and current bikini competitor, Michele knows the best way to fine tune the female body. She is a full-time Occupational Therapist, Certified Group Fitness Instructor and Personal Trainer, having studied at the University of Kansas. Michele has two children and resides in Lansing, Kansas. After cheering for the Chiefs for three seasons, Michele advanced to become an NFL cheerleading staff member, guiding the cheerleaders through training on and off the field. Many of her teammates describe Michele as extremely influential in finding passion in fitness. Michele's awards include 2011 Jr. Nationals - 4th Place, 2011 Arnold Amateur - 3rd Place, 2011 Kansas State Championships - 1st Place (Pro division), 2011 Muscle Mayhem - 3rd Place, 2010 KC Classic (competed in figure) - 3rd Place, 2010 KC Bodybuilding Championships - 1st Place. Michele will take the group through a fun and challenging workout, plus answer questions about fitness and nutrition to help you get in pro shape!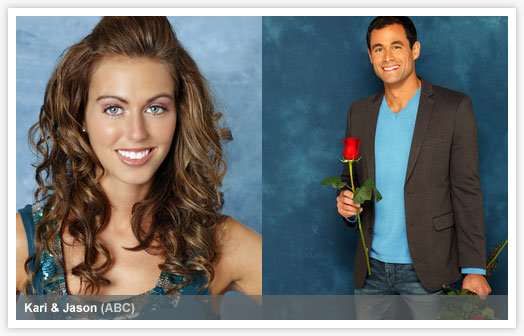 Kari (Fajen) Kimmis - Bachelor 13, Director of the University of Central Missouri Mulekickers, Alumni NFL Kansas City Chiefs Cheerleader.
Have you dreamed of becoming a reality TV star? Ever wondered what it takes to survive the castings, interviews, call backs and (gasp) the actual filming? What if your wildest dreams came true? Kari tells us about her experience joining the cast of Bachelor 13, eventually finding real love, and more. Kari is currently the director of the Mulekickers Dance Team for University of Central Missouri, has cheered three seasons with the Kansas City Chiefs Cheerleaders and has a degree in advertising and communication. Kari models for a variety of projects including runway, bridal, fitness and print.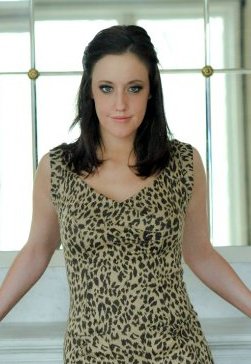 Amber (Taylor) Balentine - William Jewell College Dance Team Director, Former MLS & AFL Dancer, Choreographer for MLB, MISL and AFL, Owner of Stars Unlimited Dance Studio.
Amber has been dancing since age 3. She spent several years teaching for the two largest dance companies in the United States; Universal Dance Association and National Dance Alliance for both High School and Collegiate leveled dancers. Recently Amber returned to work closely with her alma mater dance team at William Jewell College, where she earned a B.A. in Communication. While with the Jewell Dance Team, The performers ranked in the top 6 in the nation during three UDA College national competitions. Amber also spent time as a Kansas City Wizards Girl (MLS Soccer), Kansas City Command Dancer and choreographer, choreographer for the Kansas City Comets Galaxy Girls, Choreographer for the Kansas City Royals, and was cast as a dancer for Carnival Cruise lines. Besides her background in performance and choreography, Amber has been teaching at the studio level since age 14 and now owns Stars Unlimited Dance in Liberty, Mo. She has received several top awards for choreography, and her dancers have ranked with top awards at several competitions including Starquest, Spotlight, Dance Champs, Nexstar, Masquerade, Talent on Parade, and Stage One. Amber has studied with master instructors including; Mia Michaels, Brian Friedman, Shane Sparks, Tyce Diorio, Jeff Amsdem, Derrick Schraeder, Keri Legrand, Henry LaTang, Marcus Alford, Annie Day, Wade Robson, Charles McKown, Cecelia Marta, Joe Tremaine, Doug Caldwell, Germaine Salsberg and many more. She is well versed in the techniques of tap, jazz, ballet, lyrical, and hip-hop. Amber also enjoys judging for local and national dance competitons and providing choreography for local high school, college, and professional dance teams. "I believe in giving everyone the opportunity to excel in dance. Whether it is at the recreational or competitive level, it is my goal to offer a positive experience filled with confidence building feedback and growth. Dancing is my passion, and I find it a true blessing to be able to pass it on daily." Amber will teach the afternoon technique seminar.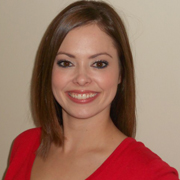 Jami Roth - Freelance Makeup Artist.
Jami is
a freelance makeup artist who currently freelances for Chanel Cosmetics & Fragrances. Jami began her career with Chanel when she was 19 years old working at Dillard's behind the counter and has been with Chanel now for the past nine years. When she is not freelancing she enjoys doing makeup for weddings, fashion shows, photos shoots, events, dances and so forth. Jami is excited to help you get audition ready
!
---
IT WORKS! GLOBAL

It Works! Global will be on hand represented by NFL cheerleader alumna Shauntel Lyons. It Works offers one-of-a-kind, safe, effective, and affordable products that will change your life. It Works! products are formulated by leading scientists, herbalists, and researchers who integrate innovative technology, strict quality standards, and the finest in diverse, natural ingredients into their work. The end results? A one-of-a-kind body contouring line, top-notch nutritional supplements, and a specially formulated skin care line that safely nourish your body and enhance your life.
ARBONNE INTERNATIONAL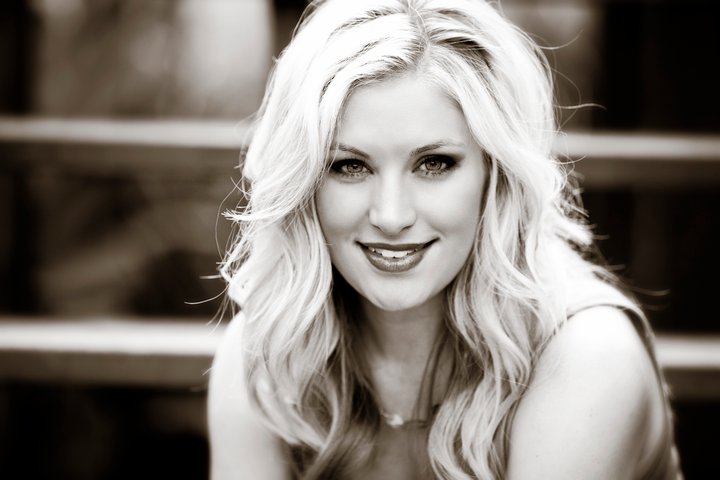 Alyssa Cleland, alumni Kansas City Chiefs Cheerleader and University of Kansas Cheerleader, will be on hand representing Arbonne International. Arbonne provides naturally derived, botanically based products ranging from anti-aging skin care & makeup, health and wellness, detox spa....all the way to baby care products! These Swiss-formulated products are built on the philosophy of 'pure, safe, beneficial.' Arbonne is vegan certified, 100% hypoallergenic, PH correct, dermatologist tested, contains no animal by-products, mineral oil, chemical fragrances or dyes, parabens or formaldehyde! The anti-aging skin care line, Re9 Advanced, is clinically proven to reduce the visible signs of aging in 24 hours! 
GO WILD! WEAR BY ANGELA KING DESIGNS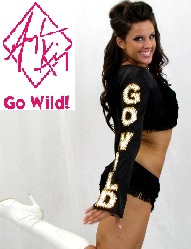 Go Wild! Wear by Angela King Designs is your premier source for today's hottest styles in professional cheerleading and dance. Whether you are looking for audition outfits, rehearsal wear, a performance costume, or accessories, AKD's Go Wild! collection includes the most sought after designs in the industry. Select from a wide range of fabrics including solids, sparkle and sequins, and embellish with rhinestones, logowork, embroidery and more. Their unique designs and 20 year history in the pro-cheerleading industry includes major brands in the NFL, NBA, NHL, UFL, and beyond. Service is top notch, with alumni pro cheerleaders representing multiple major markets in the United States, Canada, United Kingdom and other international territories. Don't wait! Now's the time to experience perfection. Visit www.gowildwear.com.
SIDELINE CHIC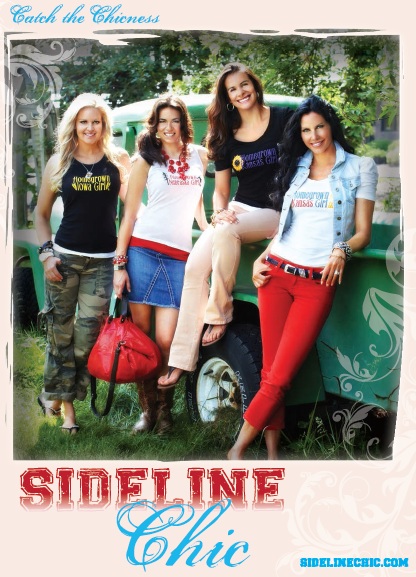 Amy Culp, alumni Kansas City Chiefs Cheerleader and Pro Bowl Cheerleader, will be on hand representing Sideline Chic. A SIDELINE CHIC woman loves sports, fashion, and having tons of fun! We are a new sports apparel company with fresh and edgy designs. Catch the "chicness" at www.Sidelinechic.com and remember - "Go Cute or GO Home!"
MISS UNITED STATES PAGEANT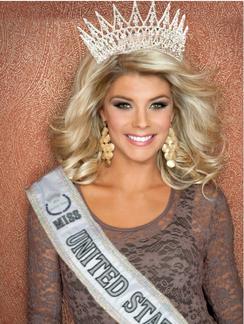 The Miss United States Organization is based on a solid commitment to uphold the standards of fairness and integrity. We pride ourselves in providing an avenue for each young woman to give a voice to those needing to be heard, lend a hand to those less fortunate, and be a compass for those daring to dream. At the local, state, and national level the Miss United States Organization gives women the opportunity to promote a platform of community service. The pageant system allows young women all over the country to interact and discuss their achievements in service and volunteerism. It promotes the intellect, moral character and personal engagement of its outstanding participants as they pursue success in achievement. Meet representatives from surrounding state pageants including Missouri and Kansas! The Miss United States Pageant includes divisions for Little Miss, Pre Teen, Junior Teen, Teen, Miss and Ms. Visit www.missunitedstates.com.
PREMIER DESIGNS JEWELRY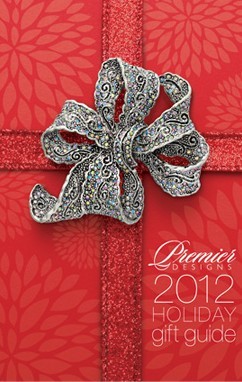 Premier Designs high fashion jewelry offers over 700 pieces of beautiful and affordable jewelry which appeals to every customer's sense of style and bugdet. Meet representative Melissa Mills at the Expo and visit
www.premierdesigns.com
. 
SCIENCE CHEERLEADER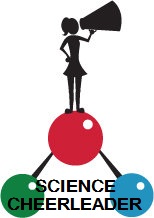 Darlene Cavalier is a Philadelphia NBA alumni dancer who founded the Science Cheerleader to unite the citizen's desire to be heard and valued, the scientist's growing interest in the public's involvement, and government's need to garner public support. The Science Cheerleader features cheerleaders and dancers who work in or study science, math, engineering, health and other related fields. Launched in 2010, the Science Cheerleaders performance team has rocked the industry with live performances, ground breaking online videos and even shattered a world record! The Science Cheerleaders have performed in the Philadelphia, New York City, St. Louis, Las Vegas, Dallas, Washington, DC and other cities across the United States. Submit your application to join the performance team by visiting www.sciencecheerleader.com.
HALF-TIME HIGHLIGHTS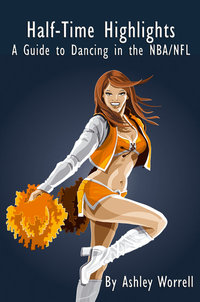 Authored by Ashley Worrell, Going Pro consultant for Kansas City and Omaha, former NFL, NBA and AFL dancer, Half-Time Highlights is a how-to book on pro cheerleading and dance auditions. Get a signed copy of this book during the KC expo with the author in attendance all day!
You can also purchase a copy at amazon.com.
GOING PRO ENTERTAINMENT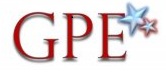 Going Pro Entertainment is the premier resource for professional cheerleading and dance services. Developed by former pro dancers from all United States sports leagues, GPE provides exclusive services in audition coaching, team consulting and choreography, and alumni talent management. GPE events feature choreography and mentorship by Pro Cheer All Stars in multiple cities, including Phoenix, Los Angeles, Reno, Denver, Kansas City, Chicago, St Louis, Omaha, Oklahoma City, Houston, Atlanta, Indianapolis, Cincinnati, Minneapolis/St Paul, New York, Philadelphia, Baltimore, Washington DC, Virginia Beach, Charlotte (NC), Miami, and Orlando. Visit www.goingproentertainment.com orwww.procheerallstars.eventbrite.com.
TODD DAVIDSON PHOTOGRAPHY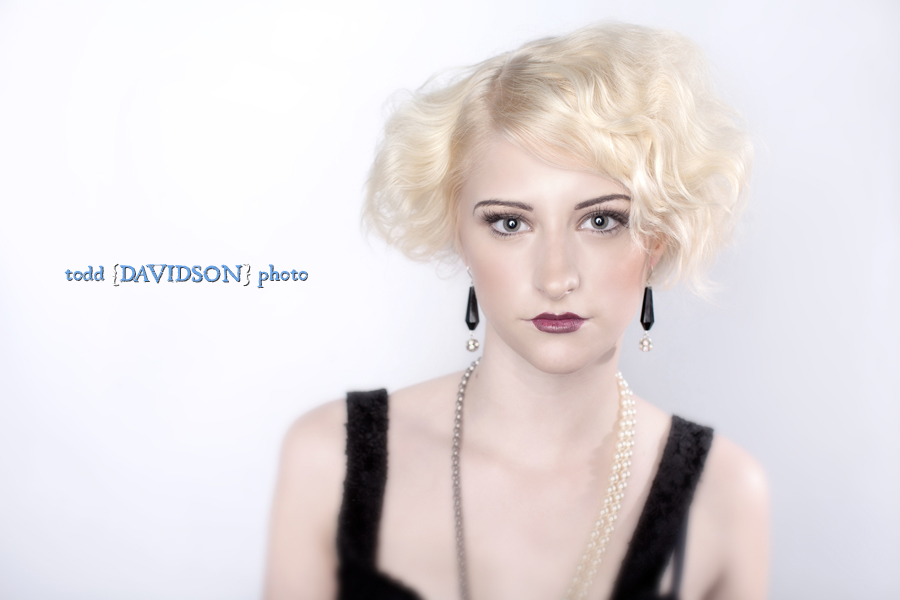 Photography is one of the most important investments you can make in auditions, team image, pageantry and other avenues of entertainment. Achieving the correct angles in photography, lighting and other techniques takes practice, and Todd Davidson offers the most professional resource in the MO/KAN region. Meet Todd and learn more about your options in photography.
Visit www.todddavidsonphotography.com
Are you interested in reaching women over the age of 18 who are in the industries of fitness, dance, pageants, modeling and entertainment? Showcase your business at the Going Pro Expo for an affordable rate. Space is limited! Contact Laura at 1-877-974-6253 x712 or info@goingproentertainment.com.
When & Where

68's Inside Sports
Fitness / Basketball Facility
11301 West 88th Street
Overland Park, 66214


Sunday, December 16, 2012 at 9:15 AM (CST)
Add to my calendar
Organizer
Going Pro Entertainment, LLC
Going Pro Entertainment is the premier resource for professional cheerleading and dance services. Developed by elite pro dancers from United States sports leagues, Going Pro provides services in audition coaching, choreography, team training, industry consulting, program management and alumni networking. Representatives are located across the United States and in Canada. 
www.goingproentertainment.com 
www.facebook.com/goingproentertainment
Going Pro Expo - Kansas City