Description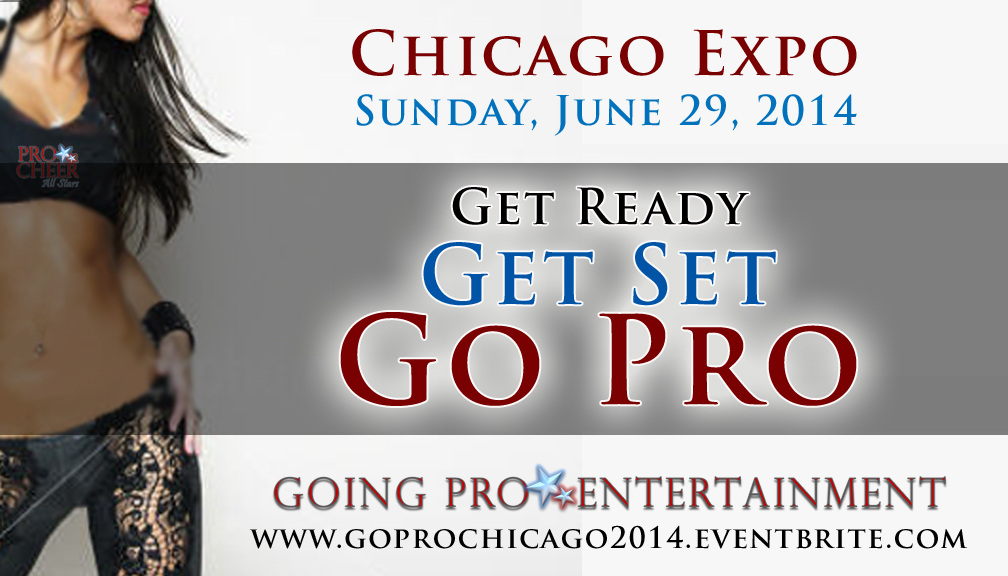 ONLINE REGISTRATION WILL CLOSE AT 10:00PM CST THE NIGHT PRIOR TO THE EVENT! WALK INS WILL BE ACCEPTED WITH CASH OR CREDIT AT THE DOOR! SEE YOU IN CHICAGO!
Chicago Going Pro Expo
Sunday, June 29, 2014
9:00am-5:00pm - Attend single sessions or all day
General Entry tickets are required for all attendees unless purchasing the All Day Dance Ticket
Early Bird rates available through June 18
Standard rates available June 19-June 28
Walk ins welcome while space is available June 29

CLICK HERE TO WATCH VIDEO OF PREVIOUS EXPOS
Featuring ...
Pro dance choreographers and instructors from the NBA, NFL and other sports leagues
Vendors for shopping and networking
Presentations in areas of pageantry, fitness, nutrition, hair, makeup and leadership

Costs ....
General Entry Tickets
Early Bird Rate: $15.00 per person through June 18
Standard Rate: $25.00 per person June 19-28
Walk In Rate: $35.00 per person June 29

Includes:
Vendors
Presentations
Dance Technique Class
Add Choreography sessions at $15.00 per class (3 classes available. If you would like to attend all dance masters classes please select the All Day Dance Ticket)

Group discounts available for 5 or more attendees. If you need assistance with your group registration, please contact info@goingproentertainment.com.

All Day Dance Ticket
Early Bird Rate: $45.00 per person through June 18
Standard Rate: $55.00 per person June 19-28
Walk In Rate: $65.00 per person if space is still available in masters classes
Includes general entry, dance technique and all THREE pro level masters dance classes.
When purchasing the All Day Dance Ticket, you need not add masters classes on page 2 of your registration. You will automatically be signed up for all dance choreography classes.
$5.00 Pro discount for current and alumni NFL and NBA performers on your General Entry or All Day Dance Ticket. Please contact Going Pro with your name, team and years cheering for the discount code.
Refund Policy: In the event you are no longer able to attend, tickets may be refunded through June 18 at midnight.
---

General admission include access to all presentations, fitness sessions and dance technique class. There is something for everyone! With a General Admission ticket, attendees may come and go as you please. Pro Dance Master's Classes are available at an additional class rate, featuring choreographers from the NBA and NFL teaching short field/court routines, including music and instructional video. You need NOT be a current or former pro dancer to attend these classes, but the material is designed for dancers age 16 and older.
Attendee check in opens at 9:00am and will remain open all day. Please arrive at least 15 minutes prior to your first session.
VENDOR ROOM
9:00-3:30 Browse Vendors All Day!
9:15-9:25 Morning Kickoff: Meet the Vendors and Instructors, Door Prizes Awarded
10:15-11:00 Light Up the Room: Wynne Lacey - Sports Entertainment Director, Certified Life Coach. Do you catch the director's eye as soon as you enter the room? Wynne will discuss how you can channel your energy and stand out from the crowd.
11:15-12:30 Unlock Your Best Look: Vanessa / VIP Faces - Hair Stylists and Makeup Artists. Let your look reach its full potential no matter hair length, color or texture, no matter skin color or type. Get tips from experts from the finest companies and salons in the region. Bring your mirror and makeup kit for a hands on session!
12:30-1:30 Lunch: Massages available for FREE courtesy of the Spa at TheWit Hotel! You may choose to bring your lunch, snack or leave the venue
1:30-1:40 Afternoon Kickoff: Meet the Vendors and Instructors, Door Prizes Awarded
1:45-2:30 Pageantry 101: Miss and Ms. Illinois United States. Pageant coach and winning titleholders talk about how pageantry is a great option for performers and activists, how to get started, and how to stand out on stage
2:45-3:15 Reinvent Yourself: Molly Rudberg - Marketing Maven. Molly will help you understand how to brand yourself and get noticed in the field of entertainment.
3:30-4:15 Take A Bite Out of the Competition: Kelly Ritchie - Dietician. You know what you should and should not eat, but how do you make a plan that works? Kelly will guide you through a nutrition plan for getting the body you desire and developing the mind of a champion.
4:30-5:00 Your Career Off the Court: Soul Cycle and Going Pro - Start making choices to earn a living doing what you love in fitness, dance, pageants and more!
DANCE ROOM
*Designates additional class fee or All Day Dance Ticket required
9:30-11:00 *Masters Pro Dance Class: Dasha Arias - Luvabulls
11:00-12:30 *Masters Pro Dance Class: Kate Hooper - Rams
1:45-2:45 Dance Technique: Donnette Kuba Cannonie. Get hands on instruction on walks, kicks, turns, leaps, and style at the pro level.
2:45-4:15 *Masters Pro Dance Class: Pam Marsh - Luvabulls / Rams
SKATE SESSION AT JOHNNY'S ICE HOUSE EAST
8:30-9:30 Ice Crew Stop, Stride & Shovel Savvy: Jill Karsten. Grab your skates and start your GOING PRO day off-site at the host facility of Chicago Blackhawks Ice Crew auditions, Johnny's Ice House - EAST. The one-hour ice session features stopping and shoveling drills used for auditions along with instructional skating tips for skaters using both hockey and figure skates. Skaters of ALL ability levels welcome. Non-skaters may attend, sit and observe at ice level. Add-on fee: $18 (skaters and non-skaters) - must contact Wynning Teams to register
---
ABOUT THE INSTRUCTORS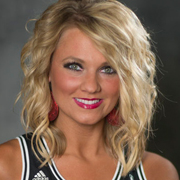 Pam Marsh - NBA Luvabulls, NFL St Louis Rams. Pam has nearly a decade of professional dance and cheer experience. After college, Pam joined her hometown NFL team as a St. Louis Rams Cheerleader where she was a proud member for three years until she relocated to Chicago. There, she joined the only professional dance team in Chicago, the Chicago Bulls Cheerleaders known as "Luvabulls." She completed six seasons representing the Luvabulls and is now teaching dance to both adults and children at All About Dance Studio in Chicago. With experience in both NBA and NFL cheerleading, Pam has performed at hundreds of games, in front of thousands of audiences nationally and internationally, and knows what it takes to uphold expectations of distinguished entertainment teams while participating in media events, public appearances, and community promotions.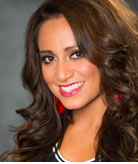 Dasha Arias - NBA Luvabull. Dasha just wrapped an extensive career performing for the NBA Chicago Bulls since 2007. She holds a BA in Communication, Dance and Business from Northwestern University and currently works for Google. Dasha enjoys traveling abroad and teaching Latin dance classes in the immediate region. Her Going Pro Master's class will be a fun, jazzy, Latin-flair NBA style routine you won't want to miss!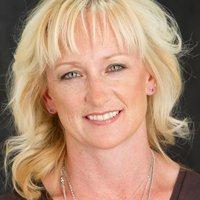 Wynne Lacey - Director NHL Chicago Blackhawks Ice Crew, NBA Luvabull, Milwaukee Bucks.
In her 10th year as the Ice Crew director, Wynne consults teams across the country as they launch ice girls and promo / performance teams. Wynne has also directed the IFL Chicago Slaughter and the AFL Chicago Adrenaline Rush dance teams. She founded Wynning Teams and continues to work with women as a life coach. She recently wrote the book: The Enlightened Cheerleader. An additional new venture for Wynne is directing the Miss Illinois United States Organization.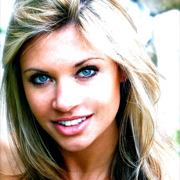 Kate Hooper, NFL St Louis Rams. Kate cheered three seasons with the St. Louis Rams Cheerleaders and now resides in Chicago. Originally from Oregon, Kate attended Millsaps College, where she choreographed and led the dance team. Kate became one of the most recognized NFL Cheerleaders during her time on the field, appearing on the cover of two swimsuit calendars, ESPN, Fox Sports, Maxim.com, Football Action and Lindy's Magazine. Kate represented the NFL while visiting military bases in Seoul Korea, Afghanistan/Qatar, Mexico and several U.S. bases. She enjoys traveling, music, yoga and fashion.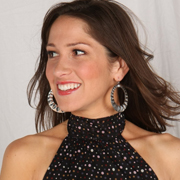 Donnette Kuba Cannonie, Co-Producer Carnival-Choreographer's Ball Chicago.
Donnette
Cannonie is a professional dancer, choreographer, and teacher from Chicago. She is co-producer of Carnival-Choreographer's Ball Chicago, a part of the World Famous Carnival Choreographers Ball started in LA. She is also the co-founder and director of theConvention. Trained in multiple styles,
Donnette
has worked as a versatile dancer internationally, highlights include performing for the Oprah/Black Eyed Peas Flash Mob, Vanity Fair, Marshall Field's, Taylor Dane, Kellogg's, DIFFA at the Field Museum, Toby Keith and in the film Roll Bounce. She spent seven seasons performing with The Dance COLEctive and five seasons as Executive Director. She was a company member with Corpo Dance Co and continues to
work with recording artists on music videos and live stage shows. Her choreography has been presented by the Alabama Dance Summit, Ballet Tennessee, The Dance COLEctive, the IPOP! Conventions in LA and Las Vegas, and Scotland's National Dance Team.
Donnette
has taught master classes for Ballet Tennessee, the University of Tennessee-Chattanooga, Columbia College, and the Alabama Ballet.
She
has been a guest judge for ScotCheer/ScotDance, WCA Dance Nationals, the Miss Chicago Pageant (MAO)
, local and state dance competitions across the United States. She holds a B.A. in dance and performance from Columbia College Chicago. Donnette will teach the afternoon Dance Technique class.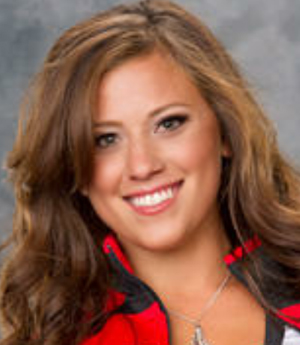 Kelly Ritchie, Registered Dietitian Nutritionist. Kelly works with clients to obtain a healthy body through a balanced diet and exercise. She provides you with meal choices that give your body the energy needed to perform. Being a member of the Chicago Blackhawks Ice Crew, Kelly knows firsthand the concern to look your best and how to use nutritious foods to be game day and stage ready.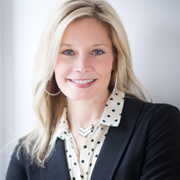 Molly Rudberg, Marketing Maven & Reinvention Coach. Known as a leading edge entrepreneur, Molly is a provocateur of the future. A sworn enemy of the status quo, Molly's a fierce ally in helping individuals and organizations get gutsy, craft change and overthrow the belief systems that limit their possibility and potential. Part business strategist, marketing maven and status quo questioner, Molly's belief is simple: Everyone has a unique story. Everyone deserves to discover and declare that story. With an unwavering commitment to powerfully dig and distill out these individual and company brand narratives, Molly, through partnership, encourages her clients to boldly and bravely share their distinctive stories with the world.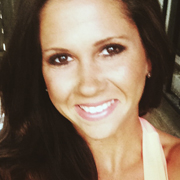 Molly McGinnis, Certified Personal Trainer. Exercise is a proven method to be comfortable and confident in your own skin. It is vital to be able to wear the uniforms of a professional cheerleader. Molly will help you revitalize your mind to love your body and will guide you through the practical exercises and regiments to get the body audition ready. When you arrive for Going Pro Chicago, sign up for one of her 45-minute work out sessions at either 1:00p or 2:30pm.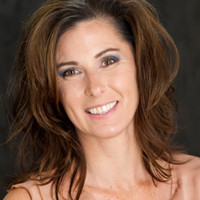 Jill Karsten, Chicago Blackhawsk Ice Crew. Jill has been involved in the figure skating industry for over 30 years with experience as a competitive, figure skater, coach, dancer, program director and performer with the Ice Capades. Jill enhanced and further sharpened her specialization in on-ice presentation by directing and developing the Rockford IceHogs Fire & Ice Girls professional sports promotion team. The Rockford IceHogs are the proud AHL affiliate team of 2010 Chicago Blackhawks Stanley Cup Champions. Currently, Jill assists the Chicago Blackhawks Ice Crew occasionally on game days as a representative of Wynning Teams and consults as a figure skating resource.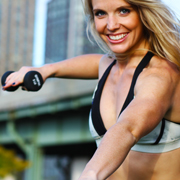 Emily Turner of Soul Cycle: Emily is a New Yorker at heart, a Kansas girl to the core, and a lover of all things fitness. As a marathoner, yogi, and former professional dancer, Emily has always had a passion for movement and a zest for living life to the fullest. Through her experiences in fitness, teaching at both SoulCycle and Physique 57, Emily has developed a unique mindset that inspires her clients to find themselves through movement, dig into new strength, and smile while doing it. When not teaching or training, Emily can be found traveling, working on her bucket list, and exploring NYC. She believes if you can "just be you" that's always enough!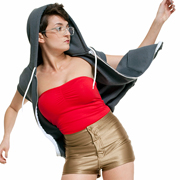 Krista Bonura of Soul Cycle: Krista brings her spunky SOUL to every class she teaches. Krista joined the Soul family in 2013 after teaching group fitness for the past eight years. Krista shares her vast knowledge of the body with students who yearn to move, stretch and strengthen their muscles. Krista's classes are structured with a constant flow. Between the movement, the pedal strokes, and the music, it's an environment where you can step away from normality and just be YOU. Off the bike Krista lives in uptown Manhattan with her dog Bette Davis. She is always finding inspiration in the fitness community, her riders, and the upbeat pace of the city.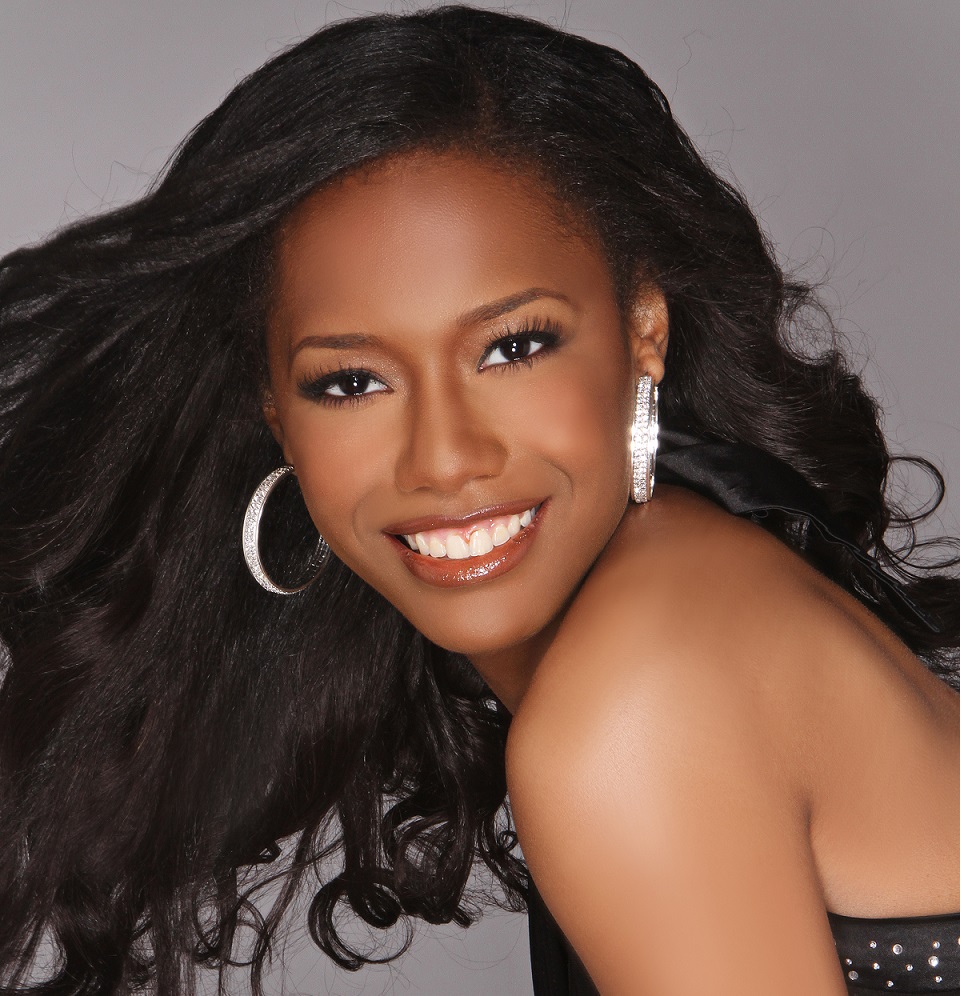 Brittany Middlebrooks, Miss Illinois United States 2014. Brittany acts as a partner with Relay for Life and American Cancer Society. As a senior attending DePaul University, she is anticipating her commencement ceremony this June where she will receive her Bachelor of Arts degree in Public Relations & Advertisement with a minor in Hospitality. Middlebrooks loves to travel and has even studied abroad in Switzerland and France. With three years of pageant experience under her belt, this beauty queen hopes to bring home the national Miss United States title this July!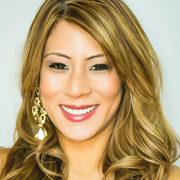 Marsha Lowe, Ms. Illinois United States 2014. Marsha is a graduate of Southern Illinois University Carbondale where she studied Creative Writing. This aspiring author currently works as Loan Officer at Midwest Lending Corporation in Chicago helping people get a home mortgage loan. She hopes to one day publish a personal development book about her success in becoming Ms. Illinois United States and the importance of self-confidence and becoming successful in a male-dominated career. When not following the latest interest rates and working toward competing for the Ms. United States crown, Marsha enjoys reading, writing in her blog chicagoqueen.com, snowboarding and mentoring young women.
---
MILWAUKEE BUCKS DANCERS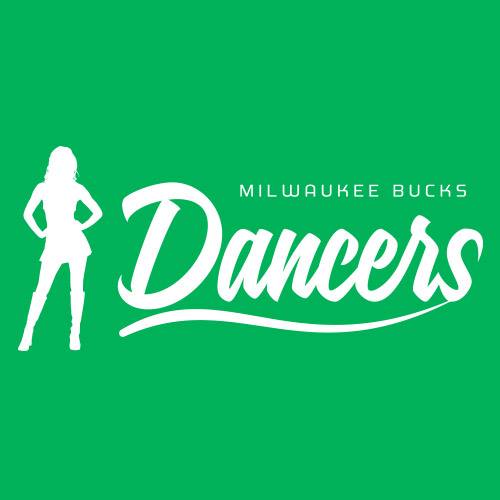 Meet director Tricia Crawford and current performers of the Milwaukee Bucks NBA Dance Team. Learn more about their upcoming auditions and what it takes to perform in the pros! Visit the Bucks Dance Team website
CHICAGO BLACKHAWKS ICE CREW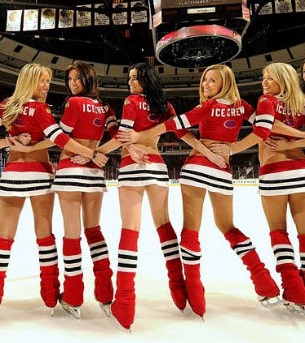 Meet director Wynne Lacey and current members of the Chicago Blackhawks Ice Crew - known as the most respected ice crew in the National Hockey League! Who is the ideal ice girl, what does it take, and what should you expect at auditions? Go Blackhawks! Inquire about the Ice Crew
SCIENCE CHEERLEADERS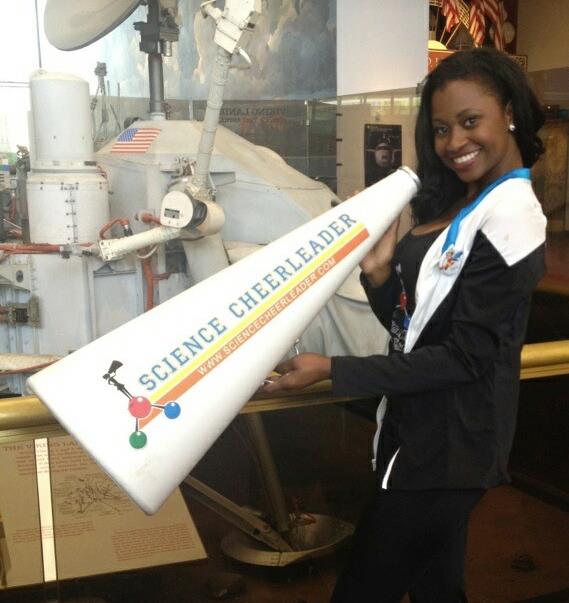 The Science Cheerleaders include current and former professional dancers and cheerleaders of NBA, NFL, and other sports leagues, who have degrees or careers in science, engineering, math, technology and health! Featured on the Today Show, alongside celebrities like Bill Nye the Science Guy, actors of the Big Bang Theory, Mario Lopez and more... learn how you can get involved with the internationally knows Science Cheerleaders!
IT WORKS! GLOBAL

It Works Global specializes in all natural health and wellness products and supplements. People are elated about these "crazy wraps" our body contouring line. The skinny wraps allow people to tighten, tone and firm any target area on the body in 45 minutes! Athletes love our wraps because it allows them to get quick definition and trim inches before completions. Our all natural ingredients give instant gratification with no side effects! Meet distributor Anita Lovett and visit www.blackdiamondbodywraps.com.
ARBONNE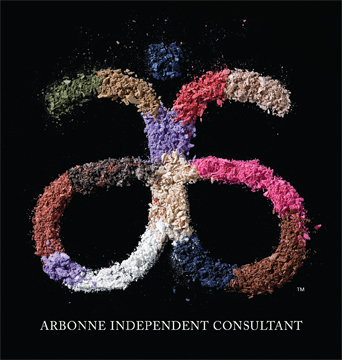 Experience Arbonne's 34-year wellness history, rooting from Swiss heritage. Products include skin care, personal care and nutritional products serving the entire family. Arbonne products are 100% vegan, gluten free, free of toxins, chemicals, mineral oil (peritoneum), GMO, cholesterol, trans fat, and artificial sweeteners. Visit www.siminfrazer.myarbonne.com.
MOTIVES BY LOREN RIDINGER

Motives® by Loren Ridinger, through revolutionary, cutting-edge technology,
is a world leader in the customized cosmetics industry. Motives is worn by some of today's hottest celebrities and is a favorite of makeup artists, models and photographers.Motives for La La is part of the award-winning Motives® by Loren Ridinger line and emphasizes colors and products for African-American and Latina women, due to the lack of prominence many beauty lines place on ethnic markets. Motives® by Loren Ridinger is used by some of the biggest celebrities today, such as Gloria Estefan, Eva Longoria,
Jennifer Lopez, Shakira, La La Anthony, the Kardashians, Larsa Pippen, Miranda Lambert, Paulina
Rubio, Jaime Pressly, Alicia Keys, and the cast of The Bold and the Beautiful. Raine magazine said, "MOTIVES is exceptional makeup that doesn't sacrifice quality for price..
." With better-than-Chanel quality for less than MAC prices, you can be sure to find phenomenal product that won't break the bank, and will keep you

loo

king pe

rfect all day and night!
VIP FACES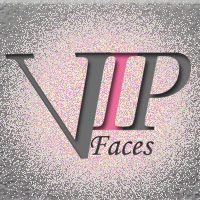 Providing on-site makeup services in the Chicagoland area. Whether you are a bride, going to prom, having a girls' night out, any reason you need makeup done, we are here! Founded in 2010, utilizaing product such as Motives by Loren Ridinger, Motives for LaLa, Isotonix supplements, Cellular Labs skincare, Timeless skincare, Skintelligence skincare, Lumiere de Vie skincare. Contact (224) 629-6665 vanessa@vipfacesmakeup.com. Visit vipfacesmakeup.com.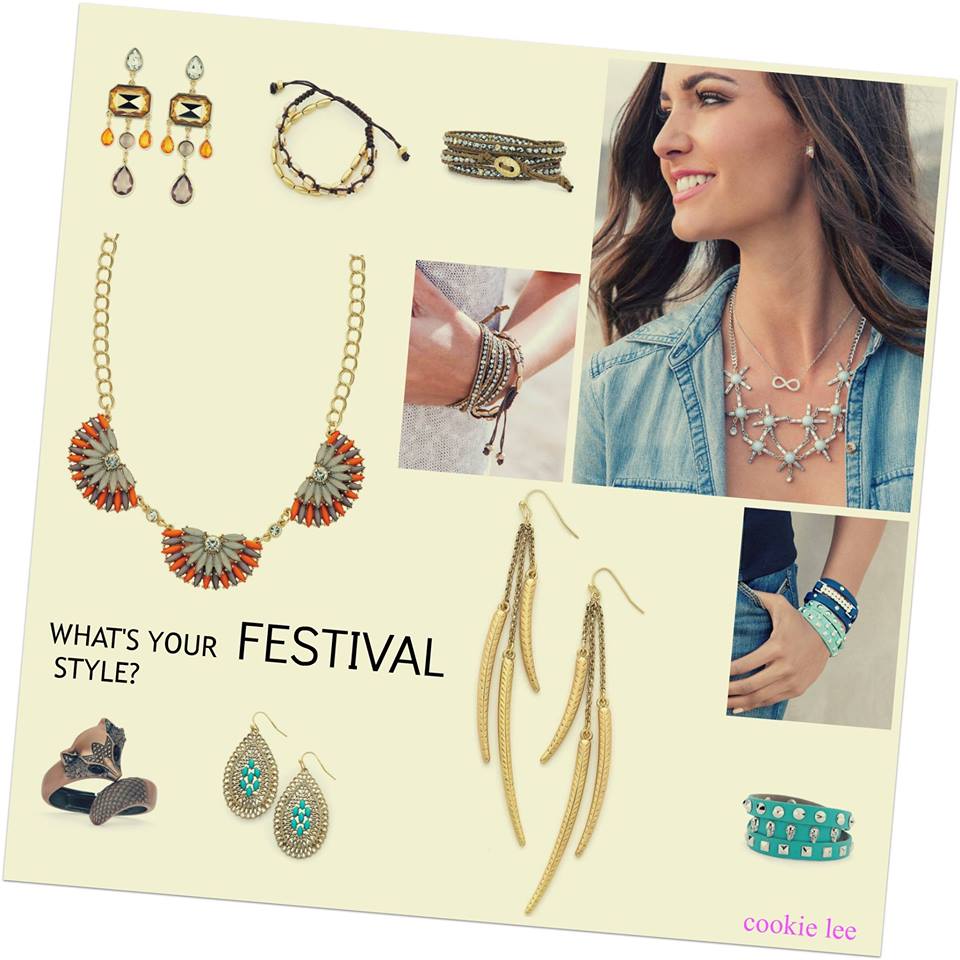 Cookie Lee offers a wide variety of affordable, fun and fashionable jewelry. We publish multiple catalogs a year, offer monthly specials and jewelry exclusives via our Insider's Club. We ARE a company dedicated to providing women the opportunity to reach for their dreams. Cookie Lee jewelry is sold exclusively by independent Consultants throughout the United States. We are a proud member of the Direct Selling Association and abide by its Code of Ethics. Meet distributor Felicia Haynes and visit www.cookielee.biz/feliciahaynes.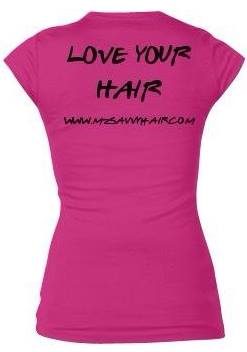 "Love Your Hair!" MzSavvy Hair is 100% gorgeous premium, Malaysian, Brazilian, Peruvian, Indonesian, Cambodian, Russian & Eurasian hair. Whether your preference is curly or straight, MzSavvy Hair can suit your needs. Our hair is the finest and can be washed, dyed, curled, and used over and over for 1+ years with proper care. Meet distributor Yolanda Jeffries. www.mzsavvyhair.com. Follow @mzsavvyhair
SOULCYCLE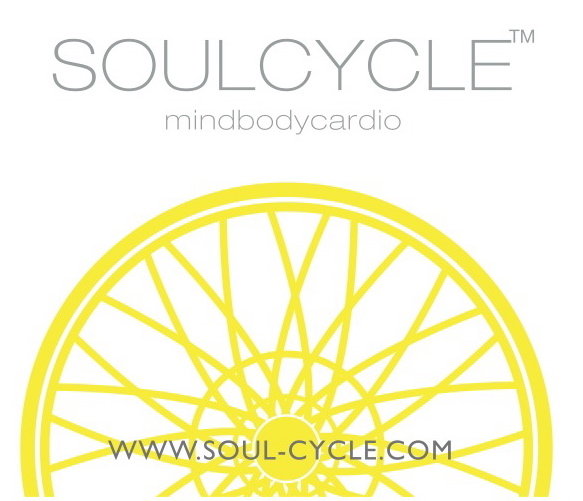 SoulCycle has revolutionized indoor cycling and taken the world of fitness by storm. 45 minutes to take your journey. Change your body. Find your SOUL. Locations In: New York City, Brooklyn, Hamptons, Roslyn, Scarsdale, Greenwich, Rye Brook, Short Hills, Chestnut Hill, West Hollywood, Brentwood, Santa Monica, Beverly Hills, San Francisco, Palo Alto and Marin. Once upon a Soul there were two women, Julie Rice and Elizabeth Cutler, desperately searching for some CARDIO that would make their hearts sing. Ultimately, they realized they would have to create it! Each SoulCycle ride delivers an intense FULL-BODY workout with a fun and energizing atmosphere. Meet instructors and hear more about the SoulCycle career and fitness opportunity during the Chicago Expo or visit www.soul-cycle.com.
SPA AT THE WIT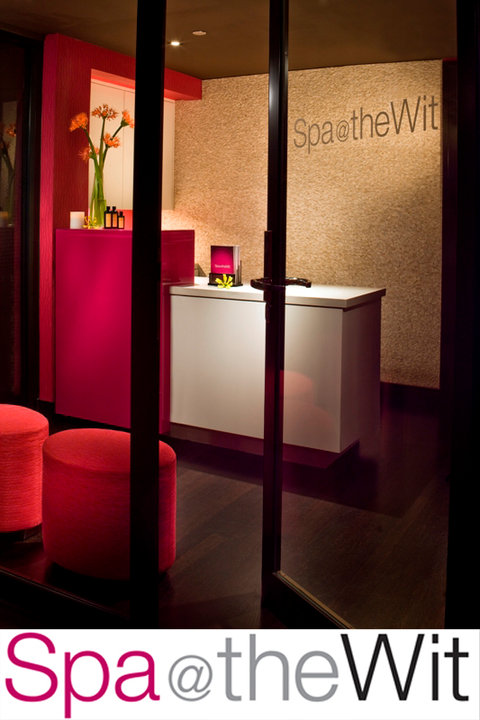 Get complimentary massages at the Going Pro Chicago Expo courtesy of Spa at TheWit. Located at 201 N. State Street, 5th Floor Chicago, Illinois 60601, Spa at TheWit Hotel is a quiet, yet invigorating retreat in the heart of Chicago's theater, business and retail district. Visit www.spaatthewit.com!
GLOW ON THE GO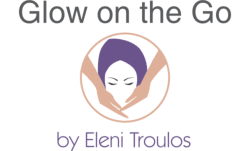 Meet licensed esthetician Eleni Troulos, owner of Glow on the Go, specializing in skincare regimens and treatments to suit her clients' needs. Eleni offers the utmost convenience as she travels to clients for services and recommends products such as acne treatments and overall skin quality. Contact Eleni at etroulos@yahoo.com.
GOING PRO ENTERTAINMENT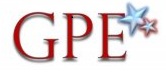 Going Pro Entertainment is the premier resource for professional cheerleading and dance services. Developed by former pro dancers from all United States sports leagues, GPE provides exclusive services in audition coaching, team consulting and choreography, and alumni talent management. GPE events feature choreography and mentorship by alumni cheerleaders in multiple cities, including Phoenix, Los Angeles, Reno, Denver, Kansas City, Chicago, St Louis, Houston, Atlanta, Indianapolis, Cincinnati, Minneapolis/St Paul, New York, Philadelphia, Baltimore, Washington DC, (NC), Miami, and Orlando. Visit www.goingproentertainment.com.
Are you interested in reaching women over the age of 18 who are in the industries of fitness, dance, pageants, modeling and entertainment? Showcase your business at the Going Pro Expo for $100.00. Space is limited! Contact Kate at INFO@goingproentertainment.com.