Going Pro Expo - Atlanta
When and where
Location
1774 Old Covington Road NE Conyers, 30013
Description

Atlanta Going Pro Expo
Sunday, May 5, 2013
9:30am-5:30pm
Rockdale Gymnastics, 1774 Old Covington Road NE, Conyers, GA (25 miles east of Atlanta)
Featuring pro dance choreographers of the ...

NBA & NFL and other sports leagues
Vendors for shopping and networking
Presentations in areas of pageantry, fitness/nutrition, hair/makeup and directors/leadership

Costs ....
---
ATLANTA GOING PRO SCHEDULE AND DETAILS
All general entry tickets include all presentations, vendors, and the dance technique class. Groups receive a $5.00 per person general entry discount. If you would like to take the pro dance masters classes, please purchase those classes on page 2 of your registration. Groups who would like to make the most of your attendance should consider sending a few members to the masters classes and allow others to peruse presentations and vendors. To set up a customized group registration please contact Going Pro with your number of attendees and preferences.
Please click on the choreographer or presenter's name for photo and background. Each choreography session is 90 minutes in length. Routines are 45-60 seconds in length, pro dance style with complimentary music files and routine videos after the event. Some routines may have groups and formations.
The Going Pro Expo does not require a full day of attendance to allow you to "come and go" to attend what you like! Please arrive at minimum 15 minutes prior to your class or presentation. Each dance class will begin with a short warm up and stretch. Attire should be suited to your activity.
View Going Pro highlight video from other cities
---
ABOUT THE PRESENTERS & CHOREOGRAPHERS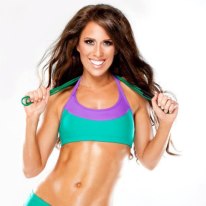 Desiree Nathanson - NBA Alumni Dancer - Atlanta, Figure Competitor.
Desiree began her formal dance training at the age of four at Florida Ballet Arts and continued until her discovery of dance teams in high school. From there she went on to dance for the University of Florida Dazzlers dance team where she performed all over the country including the 2000 Men's Basketball Final Four. Following her four years at UF Desiree broke into the professional world of dance with the Atlanta Hawks Dance team. During her six seasons with the Hawks, Desiree danced at the 2002 NBA All Star and Celebrity All Star games as well as travel to Mexico to perform at games for the Hawks sister team the Reynosa Correcaminos. She also represented the NBA in China performing in the Guangzhou and Chengdu provinces. She has worked with several music artists including The Sugarhill Gang, MC Hammer, Kool and the Gang, American Idol finalist Ejay Day, Bryce, Cat Chang and Pilar Montenegro. Desiree completed her master's in nutrition at Georgia State University and is currently an NESTA-certified personal trainer and fitness nutrition coach as well as an AFAA-certified group exercise instructor. In between clients and dancing Desiree trains as a fitness competitor, doing shows on the Fitness Universe Pageant circuit. Her competition resume includes first place in tall figure at the 2006 SNBF Nationals and first place in tall figure at 2006 SNBF Georgia Fame. She has also competed in Ms. Bikini Universe 2006 and Ms. Fitness Universe 2008. Through her nutrition education and dance/fitness background, Desiree hopes to educate people on the positive effects of a healthy and active lifestyle. Visit
www.desireenathanson.com
.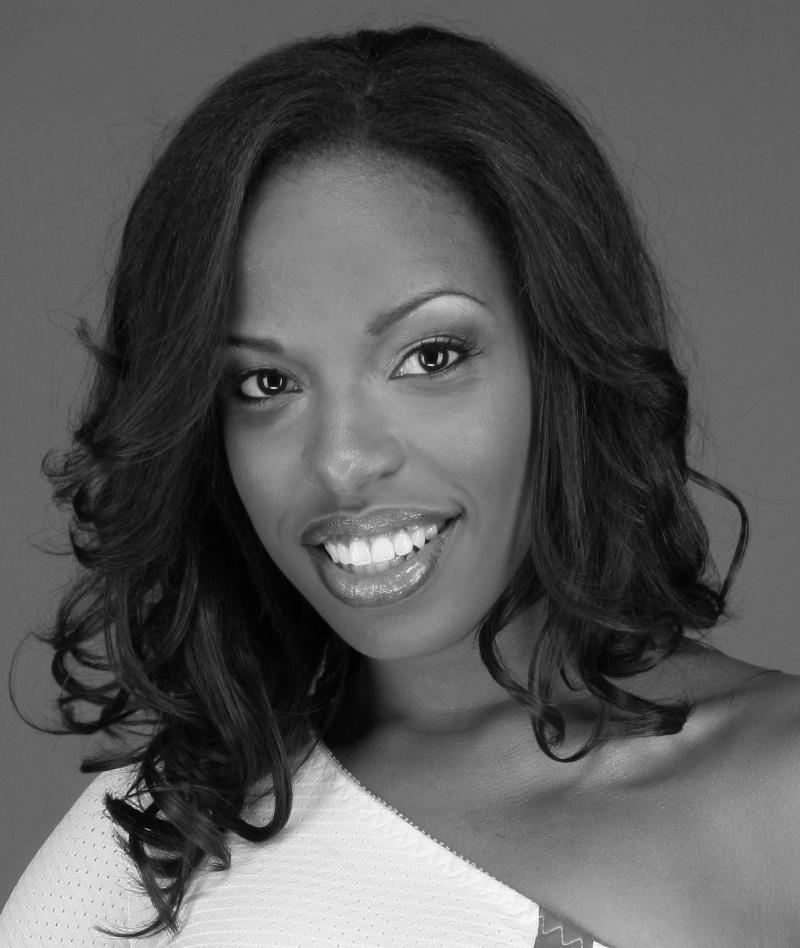 Rae Ransom Coleman - NBA Dance Alumni - New Jersey and Atlanta, College Dance Coach.
Having completed her BA degree in Drama and Dance from Spelman College and majoring in dance at North Atlanta High School's Performing Arts Magnet, Rae is the daughter of former first lady of Atlanta Bunnie Jackson-Ransom and platinum recording artist Ray Ransom. Rae has been formally trained in Ballet, Pointe, Jazz, African, Modern, and Hip-Hop by notable instructors including Ralph Glenmore, Melanie Person, and Sarah Yarborough of Alvin Ailey, Nena Gilreath- Lucas and Stephanie Dabney of Dance Theater of Harlem, Kenneth Green of Disney, Veta Goler, and hip hop icons Tabitha and Napoleon Dumo. Rae performed for four years as captain of the Morehouse College dance team "Mahogany-N-Motion," as well as semi-annual dance productions within the Spelman Fine Arts department. As a member of the national hip-hop company Culture Shock Atlanta she's performed alongside artist such as Lakeside, Evelyn "Champagne" King, The SOS Band and Brick. Rae further developed her stage experience during her college years by taking on the role of Resident Choreographer for Morehouse College as well as Director of Pageants. Rae is an accomplished director and stage manager with over 20 shows in her repertoire including Giwayen Mata African Dance Company and the Any1Man national tour. She has performed with the BET Hip-Hop Awards, Trumpet Awards, Kanye West, Nelly, Tweet, Brian McKnight, MC Hammer, Babyface, Bobby Valentino, Purple Ribbon All Stars, and Lenny Williams. She served as choreographer to Janelle Monae, The Atlanta Life Financial Group, NBA performance teams the Atlanta Hawks and New Jersey Nets, and continues to serve as advisor for productions at Spelman and Morehouse colleges. She is the current Jazz Company Instructor at Renaissance International School of Performing Arts in Alpharetta and directs the Westlake High School Dance Team, earning national championship UDA titles in Hip Hop and Jazz Large Group divisions in 2012.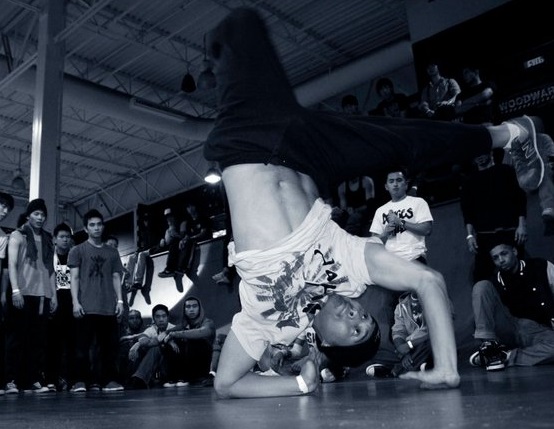 Ken Khamphiphone - International Break Dancer.
Ken is a seasoned bboy that has been dancing for seven years. He has competed alongside and against international Bboys from all over the world including Korea, France, and Japan. He is also apart of an Atlanta-based dance group called Lost in the Gym. Ken has worked with and collaborated with many other dancers in the community like Collizion Crew and Quest Crew that have appeared on MTV's America's Best Dance Crew. Not only is Ken a break dancer, but he has also helped others train acrobatics, tumbling, and martial arts tricking for 13 years. With his years of Bboying, dancing, decade of coaching gymnastics, Ken continues to master his skills and coaches athletes, actors, actresses, and artists in their own personal pursuit.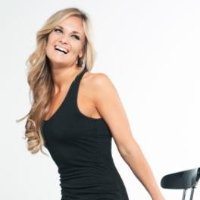 Brandy Kirschner - Casting Director for Atlanta's Say Yes to the Dress, NBA and NFL Alumna - Atlanta.
Brandy has performed for the University of Georgia, the Atlanta Hawks (4 seasons), and the Atlanta Falcons Cheerleaders (5 seasons). Recently she has coached the Georgia Tech Dance Team and opened a female sports wear company called
www.

sidelinesweethearts.com
. She has developed her career in the entertainment industry by becoming the casting director for several reality TV shows including Little Miss Perfect and Wedding Belles on TLC, and currently is the casting director for Atlanta's Say Yes to the Dress. Brandy will lead a workshop on casting calls and how to be noticed!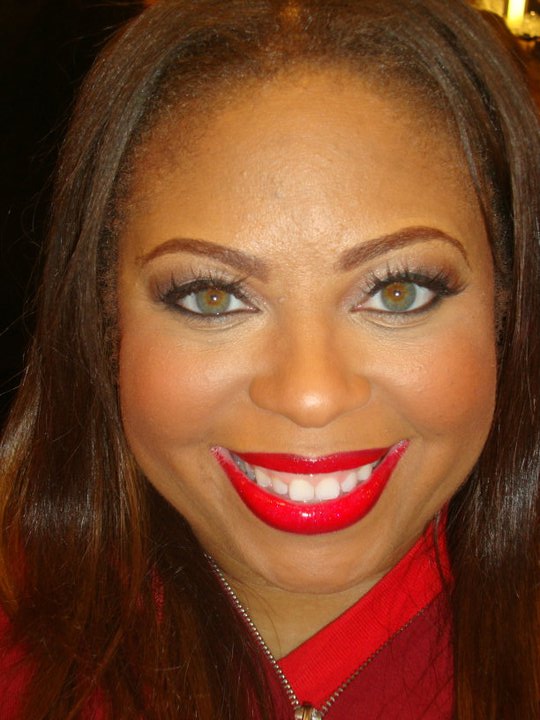 Susan McGhee - Technique Leader, Owner of Susan's Dance Studio.
Susan received a Bachelor of Arts degree from Spelman College. She started ballet, tap, and jazz at the age of three and became a principal dancer for the Albany Ballet Theater. Susan was a member of Tennessee State University, Morehouse College, and Spelman College dance and cheerleading squads. She also performed in the Opening & Closing Ceremonies during the 1996 Olympic Games and has held the titles of Ms. Black International. Susan's students have appeared on sitcoms, videos, commercials, starred in major motion picture films, have performed with Mariah Carey, LL Cool J, Romeo, and were finalists at the Showtime Apollo Theater in New York. She was a ballroom dancer for Tyler Perry's Diary of Black Woman and the choreographer for the CW Vampire Diaries. Susan is committed to educating students in the art of dance by giving them the opportunity to express themselves using the universal language of movement to build self-confidence and to master self-discipline. She is an active member of Delta Sigma Theta Sorority, Inc and is a certified etiquette instructor. Her philosophy of life is in the words of that old familiar song, "If I can help somebody, as I pass along, if I can cheer somebody with a word or song, if I can show somebody, they are traveling wrong, then my living will not be in vain."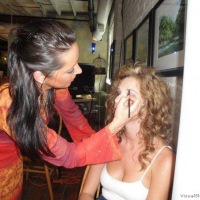 Paula Molinari - MAC Make Up Artist & Spray Tanning Expert.
Paula grew up in Rochester NY and currently lives in Atlanta GA. She is a makeup artist, bikini competitor and model. Paula has worked with fitness pros and celebs such as Tosca Rena, Mia Finnegan, Kala Duncan, Nicole Duncan, Desiree Nathanson, Alicia Harris-Ross, Jamie Foxx, Missy Wolf, Danny Glover,
Suchita Vadlamani and of course THE Atlanta Falcons Cheerleaders to name a few.
Her services have become highly sought after by many professional competitors for stage as well as photo shoots. She works with many rising athletes and have enjoyed watching them grow throughout the years, many of them turning pro. She has also had the privilege of working with many different artists and photographers. She works in fashion as well as specializing in natural to dramatic makeup looks for special occasions and photo shoots. Visit her website
atwww.paulamolinari.com
for a "snapshot" of her professional experience.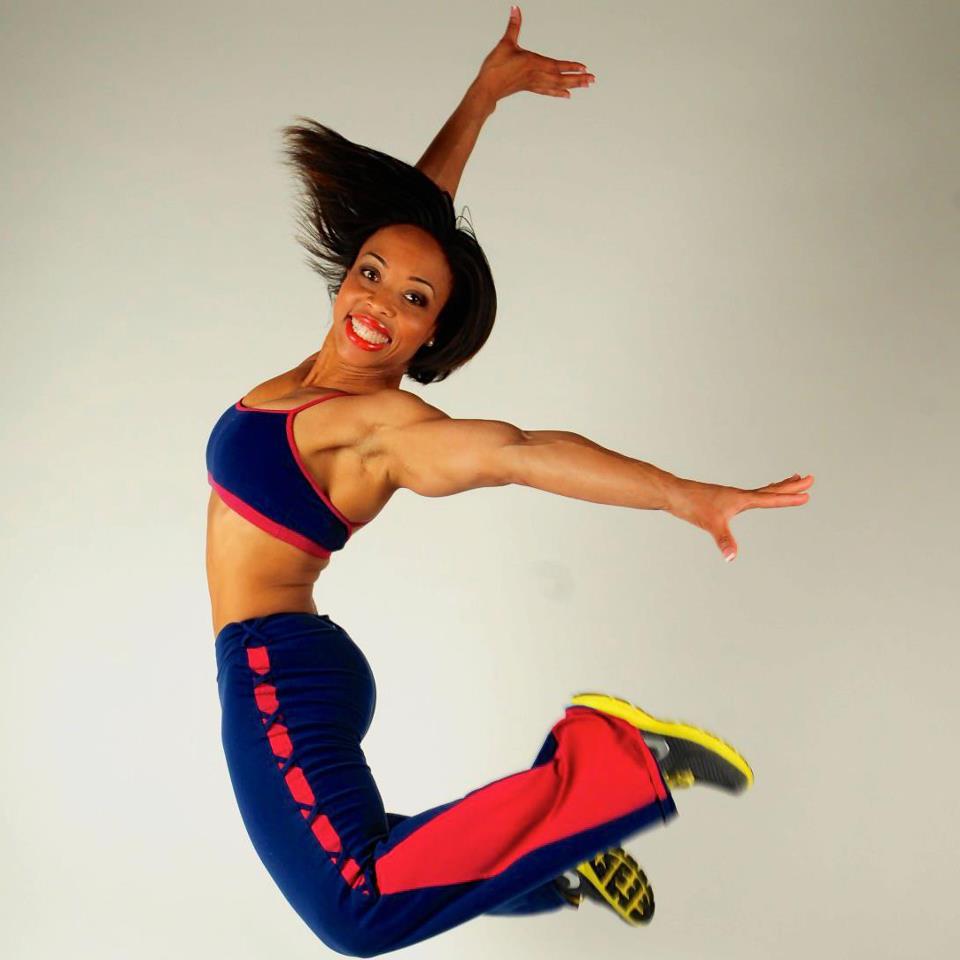 Nicole Duncan - NFL Cheer Alumni - Atlanta, IFBB Fitness Professional.
Nicole was a 6-year NFL Cheerleader for the Atlanta Falcons and has been actively involved in Going Pro Entertainment's regional direction since 1998. As a Falcons Cheerleader, she appeared on the NFL Network in the NFL Cheerleader Challenge. Nicole has also been a college cheer and dance director. She is now a highly recognized certified personal trainer and fitness competitor, having appeared in Oxygen Magazine. Her titles include 2008-2012 Fitness Olympian, 2009-2013 Arnold Athlete, and 2006 NPC National Fitness Champion. Nicole graduated from the University of Alabama with a degree in Broadcasting and also studied Business at Georgia State University before founding Fit Nic Inc. Nicole's motto is "Live life to the fullest and thank God along the way."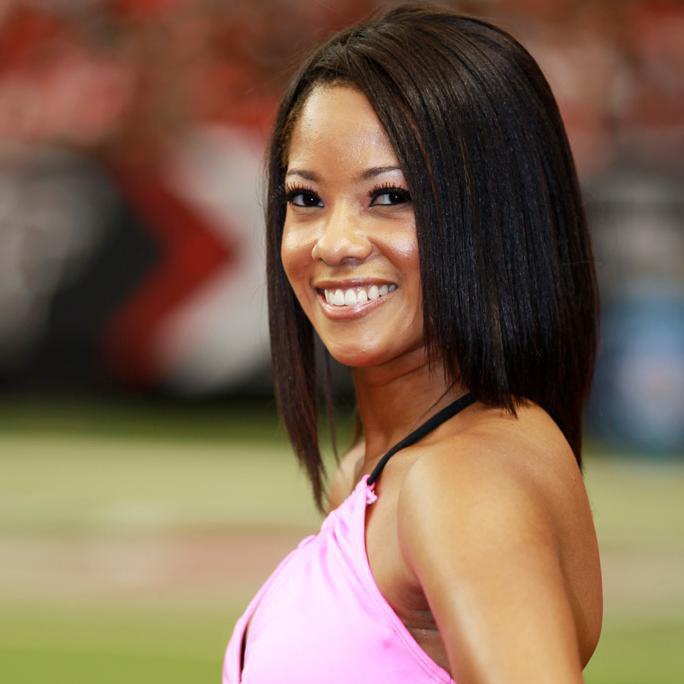 Melinda Watson - Alumni NFL, AFL, IFL Cheerleader - Atlanta, Appearance on America's Got Talent.
Melinda is a former Atlanta Falcons Cheerleader of 5 seasons, former Georgia Force Cheerleader of 2 seasons, former Memphis Grizzlies Dancer of 2 seasons, and has 17 years of dance/cheer experience consisting of learning, teaching, choreographing and performing. She has studied dance genres such as ballet, jazz, and hip hop at The University of Tennessee-Knoxville. Also, while attending college she was also a member of the University of Tennessee Dance Company in 2002 and a member of the Riverhawk Indoor Professional Football Team's Lady Hawks Dance Team in 2003. Melinda was also featured on the hit reality television show "America's Got Talent" with the Georgia Force Cheerleaders, and she also selected to performed in Portugal, Greece, Italy, and Egypt with the Atlanta Falcons Cheerleaders Show Troupe in 2008. She is the current Co-Director of the non-profit performing arts organization, the Georgia Dance Alliance.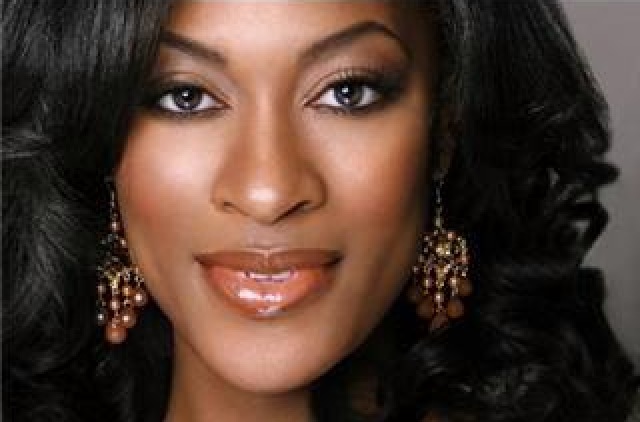 Brittney Young - Miss Georgia USA Finalist, IFBB Pro, Bikini Fitness Competitor. Born and raised in Alabama, Brittney moved to Atlanta and competed for three years in Miss Georgia USA. During competition prep, Brittney acquired the nickname, "The Body," due to her finely toned bikini figure. This enticed her to enter NPC Bikini Competitions and develop a platform to inspire and motivate other women to be beautiful on the inside and out. In May 2012, Brittney earned status as an IFBB Pro in Charleston, South Carolina at a Junior USA Overall Bikini Championship. She continues to strive for new goals including a successful IFBB Pro career and a Master's in Public Health. Her motto is, "Be Beautiful...Be You!"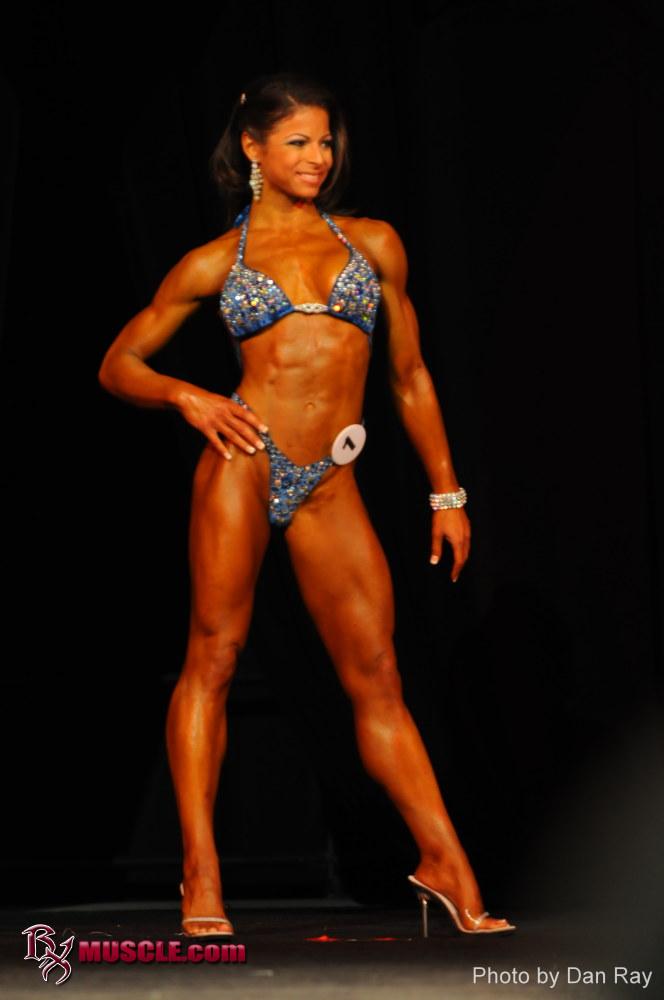 Michelle Blank - IFBB Pro. In 2009, Michelle earned her IFBB Pro Card through Fitness Medium Class at NPC Junior National Championships. Recently she has competed in Fitness Olympia placing 6th, Toronto Pro Supershow, placing 4th, and she made her Professional Debut on April 9, 2011 at New York Pro Fitness, placing 3rd and qualifying for Olympia. Michelle was a competitive gymnast from the age of 11 to 17. Prior to retiring at 17, she was competing as a level 9 in USA Gymnastics. In her adult years, she helped to develop an adult gymnastics team in Pennsylvania in which she competed in both USAIGC and USA Gymnastics sanctioned competitions.
Additionally, Michelle has a Bachelor of Science in Accounting from Richard Stockton College of New Jersey and is a Certified Public Accountant (CPA).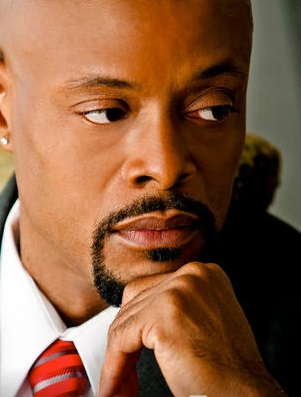 Reggie Lewis - Professional Pageant and Modeling Coach, Business Manager for Miss Georgia USA.
The Atlanta, Georgia native holds a BS in Business Administration from Mercer University, MBA from Troy State University and is a Certified Internet Webmaster. He completed a second MBA in Information Technology Management and is pursuing a PhD in Applied Management and Decision Sciences. He is a former college administrator where he coached the Dance and Step Teams, along with advising Phi Beta Lambda business fraternity.
Reggie is a member of Alpha Phi Alpha Fraternity, Inc., Information Systems Audit and Control Association, The National Black MBA Association, The National Association of Black Accountants, Phi Mu Alpha Sinfonia Fraternity, Inc., Professional Member of Phi Beta Lambda and he was voted Outstanding Young Man of America in 1998. The former Mr. International UA 2005 was also the first man to hold the title of Mr. United American 2004. Prior titles include Mr. Tourism World USA 2003, Mr. Georgia (America) 2002 (where he was 3rd Runner Up to Mr. America) and Mr. Nubian America 2002. In 2008, he was selected as Mr. American Beauties Lifetime Ambassador after a dedicated year of service as Mr. American Beauties Ambassador 2007. Reggie is Vice-President of Crown 1 Communications and co-owner of Brito and Lewis Image & Partners. He was honored to judge the 2010 Miss Connecticut Pageant.
He is a Certified Personal Trainer, Certified Nutrition Advisor and classically trained dancer who is currently enjoying a modelling career. Reggie has performed in the Nutcracker, Swan Lake, Beauty and the Beast, Grease, The Wiz and has been a featured tap dancer on several occasions. Reginald has been a pageant coach for several years. Currently, he serves on the Miss Fulton County Scholarship Pageant (GA-Miss America Local Preliminary Pageant) and Georgia's Junior Miss Boards, Executive Board of Mrs./Ms./Teen Louisiana United States Pageant and Choreographer/Stage Manager/Coach for the National Mrs. Pageant. He has choreographed, produced, emcee'ed and directed numerous pageants throughout the US. Reggie is proud to serve as Business Manager for Miss Georgia USA. Reginald covers pageants throughout Georgia as a correspondent for Turn For The Judges (an on-line pageantry magazine).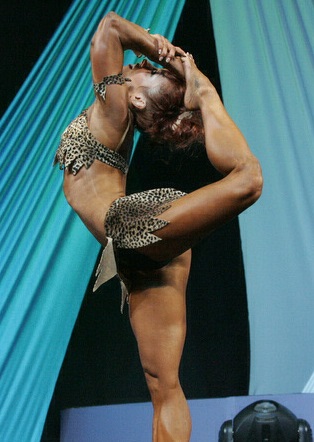 Hollie Stewart - Dance Studio Owner, Professional Fitness Competitor.
Hollie opened her own dance studio at the age of 19 and has successfully operated it for 20 years. She manages and choreographs for three competitive performance teams, most recently winning the Atlanta local Dancing With the Stars. Hollie was named the 1992 DMA Miss Dance of Tennessee and has won over 20 dance competitions. Her students and dance teams have won over 40 competitions! She began competing in fitness in 2004, progressing to win several NPC shows including Georgia State and the 2006 NPC Team Universe Short Class, earning her Pro Card. Additionally, Hollie finished in the Top 15 in the Women's World Championships in Spain and placed 9th in the Arnold Classic that same year. She is proud to have recently fulfilled a lifelong dream to qualify for the Olympia contest by placing 3rd in the 2012 Sarasota Pro.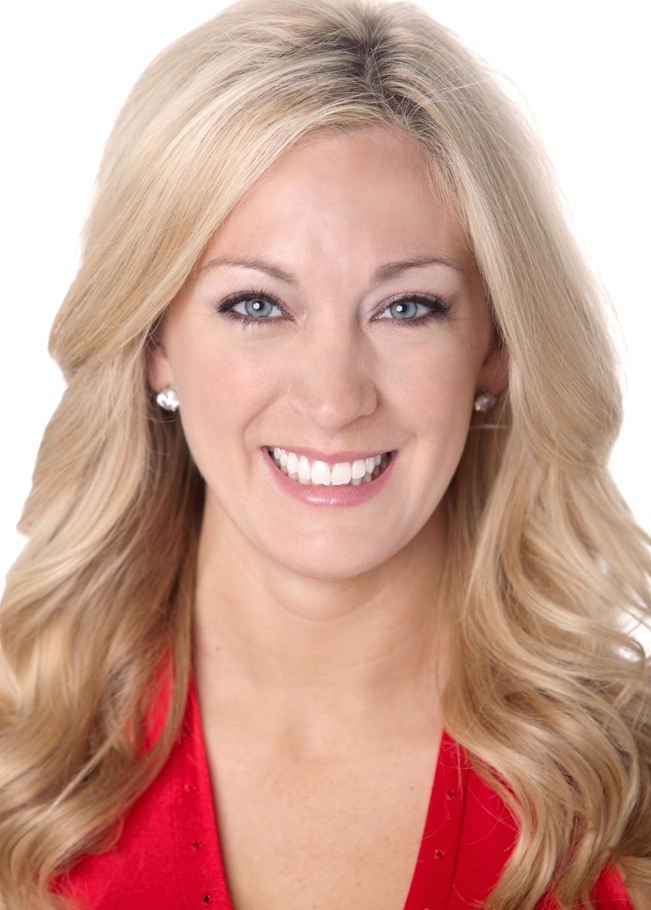 Shannon Oleen - NFL Cheerleader Alumna - Kansas City, Professional Public Speaker.
Shannon
is widely recognized as a leading authority in finding passion, creating positive change and reaching personal goals. A former NFL Cheerleader, Pryor Leadership Fellow, and 4-H State Council Alumna, she has entertained and educated audiences around the world, receiving several accolades and awards throughout her career. The Kansas City native relates how hard work, the right attitude and passion really will lead you to achieving your dreams. Shannon's enthusiasm combined with her inspirational message is a compelling call to action for people who are ready to conquer their dreams, too.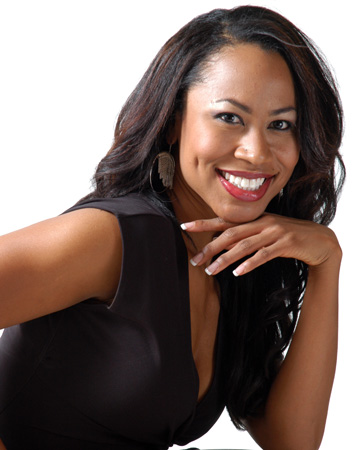 Sandra Fields - Science Cheerleader, NFL Cheer and WNBA Dance Alumna - Atlanta
. Sandra is a registered emergency room nurse and a member of the U.S. Navy. Sandra will join us to represent the phenomenal group "The Science Cheerleaders." This group is comprised of NFL and NBA current and alumni performers who work in or study STEM fields - Science, Technology, Engineering and Math. Sandra cheered several years for the NFL Atlanta Falcons Cheerleaders and two years for the WNBA Atlanta Dream.
---
GO WILD! WEAR BY ANGELA KING DESIGNS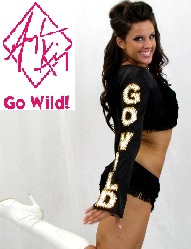 Go Wild! Wear by Angela King Designs is your premier source for today's hottest styles in professional cheerleading and dance. Whether you are looking for audition outfits, rehearsal wear, a performance costume, or accessories, AKD's Go Wild! collection includes the most sought after designs in the industry. Select from a wide range of fabrics including solids, sparkle and sequins, and embellish with rhinestones, logowork, embroidery and more. Their unique designs and 20 year history in the pro-cheerleading industry includes major brands in the NFL, NBA, NHL, UFL, and beyond. Service is top notch, with alumni pro cheerleaders representing multiple major markets in the United States, Canada, United Kingdom and other international territories. Don't wait! Now's the time to experience perfection. Visit www.gowildwear.com.
SCIENCE CHEERLEADER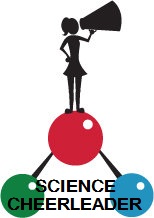 Darlene Cavalier is a Philadelphia NBA alumni dancer who founded the Science Cheerleader to unite the citizen's desire to be heard and valued, the scientist's growing interest in the public's involvement, and government's need to garner public support. The Science Cheerleader features cheerleaders and dancers who work in or study science, math, engineering, health and other related fields. Launched in 2010, the Science Cheerleaders performance team has rocked the industry with live performances, ground breaking online videos and even shattered a world record! The Science Cheerleaders have performed in the Philadelphia, New York City, St. Louis, Las Vegas, Dallas, Washington, DC and other cities across the United States. Submit your application to join the performance team by visiting www.sciencecheerleader.com.
IT WORKS! GLOBAL

It Works! Global exists to empower people to do great things and change their lives—inside and out. That passion for making a difference fuels how we do everything, from using the highest quality natural ingredients to making sure a friendly voice greets you on the phone. That's what we call the It Works! Way. It's the standard for how we do business, how we treat people, and the way we work together to help one another reach our greatest potential. The It Works! family is a community we treasure and welcome you to join, either as a Loyal Customer who uses our products or an Independent Distributor who benefits from our amazing opportunity. Representative Melissa Phillips will be on hand with product samples and give aways! Visit www.thethinwrap.com.

RTISTIC IMAGES

Rtistic Images photography by Reginald Tremain is a commercial portrait and modeling studio located in Jacksonville, Alabama, which is between Gadsden and Oxford. Reginald Tremain takes head shots for models, actors, musicians, business men and women, and other professionals. He also help models and actors on develop their portfolios. RTistic Images is a small business, the shoots are designed based on the clients needs and designed to both teach and satisfy! Reginald Tremain will be available to shoot sessions during the expo! You can pre-register by messaging him via
www.facebook.com/rtisticimages
or emailing reginaldtremain@yahoo.com.
Session Prices:
1 hour - $100.00 tax included,
1/2 hour - $60.00 tax included.
Pre-Registration Discount 15%, register for your time slot before April 26:
1 hour - $85.00 tax included,
1/2 hour - $50.00 tax included.
SCENTSY - MAYA SMITH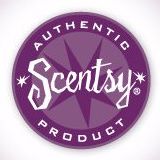 I was at a kids consignment sale with my son and I smelled something like fresh baked chocolate chip cookies. As I proceeded to checkout I asked the cashier where were the fresh baked cookies to purchase. She informed me that there were no cookies available and told me to speak with the lady with the warmers on the table! After a quick chat with the Scentsy rep at the table, a meet and greet at her home about 2 weeks later, I was hooked and signed up to sell this Scentsational product! Selling Scentsy is oh so fun for me but at the same time it gives me an opportunity to supply my household with an additional stream of income. There's no pressure, I set my own hours! Visit my website at www.mayasmith.scentsy.us.
LUXURY LASH LOUNGE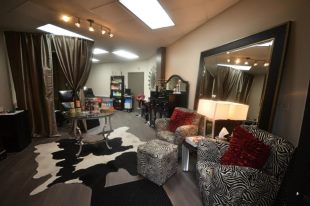 Located in Atlanta, Luxury Lash Lounge is an exquisite boutique with exceptional application of eyelash extensions, make up, waxing and medical HydrFacials. The location is nestled near Perimeter Mall just off of Peachtree Dunwoody Rd in Dunwoody Springs Office Park.
The lounge's mission is
to exude a simplistic yet innovative approach transforming the skin from the inside out with HydraFacial MD. They follow this glow with the most advanced technique of Beautiful Eyelash Extensions! www.luxurylashlounge.com
ADVOCARE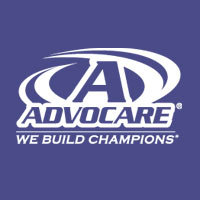 AdvoCare products are based on significant scientific and medical breakthroughs. Guided by our prestigious AdvoCare Scientific and Medical Advisory Board, we offer only the highest quality ingredients and standardized herbal extracts for best absorption, well balanced nutrition and consistent results. Our products are regularly tested for purity and potency, and many are routinely tested as part of the most comprehensive banned substance certification program for dietary supplements in the world. AdvoCare products are formulated with the highest regard for safety and efficacy. Advocare representative Nicole Duncan, NFL cheerleader alumna, certified personal trainer and IFBB pro will be on hand to tell you more about the products and the Advocare business.
GOING PRO ENTERTAINMENT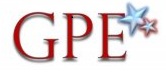 Going Pro Entertainment is the premier resource for professional cheerleading and dance services. Developed by former pro dancers from all United States sports leagues, GPE provides exclusive services in audition coaching, team consulting and choreography, and alumni talent management. GPE events feature choreography and mentorship by Pro Cheer All Stars in multiple cities, including Phoenix, Los Angeles, Reno, Denver, Kansas City, Chicago, St Louis, Omaha, Oklahoma City, Houston, Atlanta, Indianapolis, Cincinnati, Minneapolis/St Paul, New York, Philadelphia, Baltimore, Washington DC, Virginia Beach, Charlotte (NC), Miami, and Orlando. Visit www.goingproentertainment.com orwww.procheerallstars.eventbrite.com.
Are you interested in reaching women over the age of 18 who are in the industries of fitness, dance, pageants, modeling and entertainment? Showcase your business at the Going Pro Expo for $100.00. Space is limited! Contact Nicole at nicole@goingproentertainment.com