Going Local with Social Media

Friday, May 6, 2011 from 7:45 AM to 12:30 PM (EDT)
Event Details

  Going Local with Social Media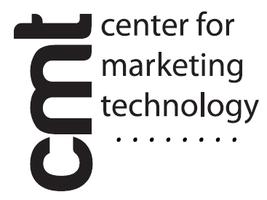 Generating Local Value Through Social Media
It's about local and it's about value!
Social media and the Internet help consumers find you and do business with you. We believe the greatest potential for social media in many businesses is in serving local markets, taking a local approach to serving customers and delivering value!
The Bentley Center for Marketing Technology brings together leading experts and practitioners to make sense of social media. Local small to medium-sized businesses will discover how to leverage social media to serve local markets, deliver value to customers, and enhance profitability.
This half-day conference is for:
Small or Medium-sized Businesses

Marketing Professionals

Business Professionals

Anyone Interested in Social Media
Industry experts, practitioners and thought leaders will share their insights on:
Making sense of social media

Using social media to serve local markets

Deriving value through social media

Identifying important social media tools and best practices
Specific topics include:
Twitter

Facebook

"Deal of the Day" marketing

Location-based and mobile marketing

Consumer and Business to Business
Experts and representatives from leading companies will share their insights and guide the discussion on local and social marketing best practices.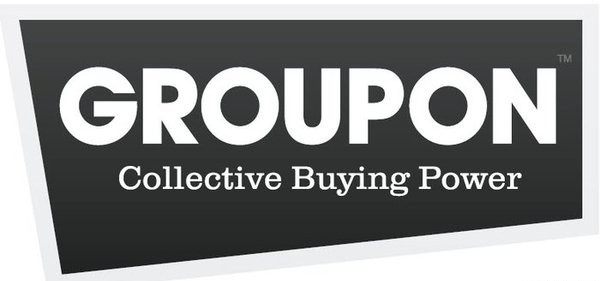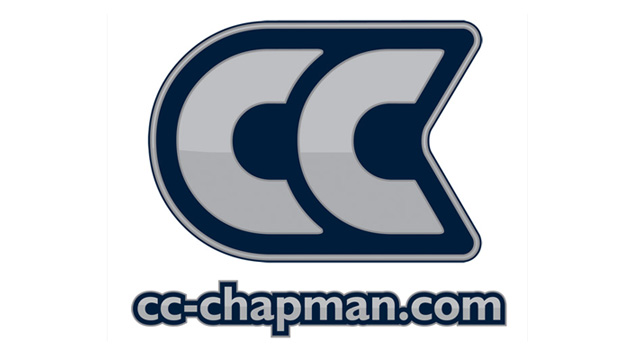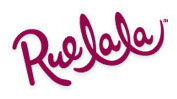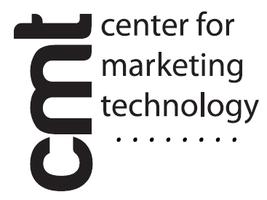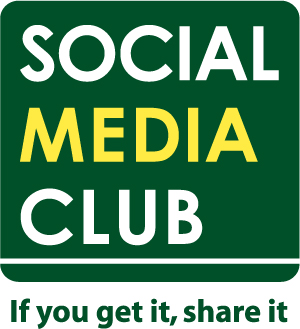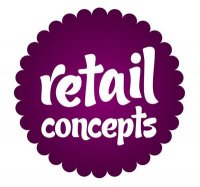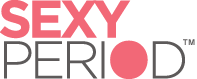 Breakfast Sponsored By

Agenda:
Registration                                                           7:45am
Breakfast& networking                                            8:00am
Welcome                                                               8:30am
                 Ian Cross, Director, Bentley CMT
Keynote  Address                                                   8:35am
                Sharing Ideas, People and Relationships Through
                Social Media
                Gus Weber, Dogpatch Labs
Session 1: Going Local with Social Media                 9:00am

 Dr. Pierre Berthon, Dr. Bruce Weinberg --- Bentley 

Session 2: Traditional Social Media                          9:30am

Jeanne Hopkins - HubSpot

Glenn Gaudet - GaggleAMP

Todd Van Hoosear - Social Media Club

Julie Sygiel - Sexy Period

Moderator - Marie Ann Snow

Break                                                                     10:15am       

Session 3: Deal of the Day                                       10:30am

Sunjay Agtey - Groupon

Josh Verrill - Rue La La

Joanne Domeniconi - Daily Grommet

Moderator - Bruce Weinberg

Session 4: Location, Location, Location!                    11:30am

Philip Desautels - Microsoft
John Valentine - Scvngr
Eric Leist - Allen & Gerritsen
Dave Wieneke - Useful Arts
Moderator - Ian

Wrap-up                                                                  12:30pm
Fee:
$69 Early Bird thru April 29th

$99 after April 29th and at the door
Registration includes:
Free continental breakfast 

Free parking

Opportunities to network, share and learn with experts and other attendees
For More Information:
We look forward to seeing you on May 6 at Bentley University!
Conference Co-Chairs, Pierre Berthon, Ian Cross & Bruce D. Weinberg 
Speakers Include:
Groupon – According to Forbes, Groupon is the fastest-growing company in Web history, representing what the dot-com boom was supposed to be all about: huge sales, easy profits and a solid connection between bricks-and-mortar retailers and online consumers. Groupon's philosophy is to treat customers the way we like to be treated, bringing consumers great "deals of the day" and local businesses customers and sales. Groupon is based in Chicago, IL and has a presence in more than 500 markets and thousands of cities around the world, including Boston. Groupon's website.
Hubspot – Industry leader in providing great software and advice to small businesses enabling them to leverage the disruptive effects of the internet to "get found" by more prospects shopping in their niche and to convert a higher percentage of prospects into customers. The company's all-in-one marketing software is used by over 4,000 businesses. Hubspot is based in Cambridge, MA. and was rated the best place to work in Boston by Boston Business Journal. Hubspot's website. 
Rue La La -- Exclusive, invitation-only online destination where Members discover premier-brand, private sale Boutiques, each open for just a brief window of time. It recently forged a partnership with eBay that, according to the Boston Globe "align Rue La La with the e-commerce behemoth's powerhouse brands, such as PayPal, Bill Me Later, and StubHub. EBay also offers deep pockets, extensive online advertising relationships, and other resources that could help transform Rue La La…." Rue la la is based in Boston, MA. Rue la la's website.
SCVNGR – A darling at South-by-Southwest, applies gaming mechanics to build engagement and loyalty to places, brands, communities and small businesses. With its LevelUp product serves the local deal space to create more loyalty between local businesses and new customers. SCVNGR is based in Cambridge, MA. SCVNGR's website.
Daily Grommet -- Daily Grommet is an online marketplace and the birthplace of "Citizen Commerce," a movement that gives people the information and tools to support products that align with their own values. It's a powerful new way to discover, share, and sell consumer products.  Every day at noon, it launches one inventive consumer product or service and broadcast its story across the web. People all over the world give product suggestions for products, and Daily Grommet tests and curates the best ideas, creating a video review and word of mouth campaign for each product it offers. Daily Grommet is based in Lexington, MA. Daily Grommet's website.
CC Chapman – Entrepreneur, consultant, speaker, thought leader, expert in digital marketing and social media, and author of Content Rules: How to Create Killer Blogs, Podcasts, Videos, Ebooks, Webinars (and More) That Engage Customers and Ignite Your Business.. He is a pioneer of the social media space and has a deep understanding of the community, business and individual philosophies that play and work in this space. He is a frequent speaker at social media conferences throughout the country, such as Content Strategy Conference (Minneapolis), 140 Conference ( Los Angeles), Social Media Club (Dallas), Blog World (New York), etc. He has worked with many organizations, including American Eagle Outfitters, The Coca-Cola Company, HBO, Verizon FiOS. CC's website.
Philip DesAutels – Director of Strategy at Microsoft and Chairman of the Globe Award's Sustainable Innovation Award, the world's premier sustainability award. He worked as Chief Scientist for Excite@Home, working on agents, community and digital television advertising technologies; and as a researcher on the staff of the World Wide Web consortium at MIT, leading efforts around security and metadata for Tim Berners-Lee. Philip earned his MS and BS degrees in Industrial and Management Engineering from Rensselaer Polytechnic Institute and is currently a researcher at Lulea Technical University in Sweden.
Glenn Gaudet – President and Founder of GaggleAMP, which provides a way to distribute messages across social media platforms. Glenn brings comprehensive knowledge of both strategic and product marketing for technology companies ranging from startup to $1 Billion in sales. He has delivered results in both marketing technology as well as using technology internally to gain results. Prior to GaggleAMP, Gaudet was the Chief Marketing Officer for Pulvermedia, an integrated media company that specialized in the voice and video industries. As CMO, Gaudet was responsible for all aspects of branding and marketing for the entire portfolio which included event, online and print products. GaggleAMP's website.
Mari Anne Snow – CEO of SophiaThink, a management consulting firm that helps clients develop high performing virtual teams using new technologies.  Mari Anne is an Adjunct Professor of eMarketing at Bentley.  In addition, she serves on the Board of Directors of WEST, a non-profit dedicated to the advancement of women in science and technology; a contributor to Data Guidance, an international privacy publication and the resident social media guru for Patricia Raskin's radio show, Positive Business on Rhode Island's WPRV AM790. SophiaThink's website.
Todd Van Hoosear – Todd is a founding member and interim Director of Boston Social Media Club. His work has focused on the intersection of technology and communications for 15 years, combining a strong technology background with his agency and corporate marketing experience to help companies focus their messaging and reach their target audiences. was recognized as a 2009 Fellow of the Society for New Communications Research; and sits on the International Association of Business Communication's Social Media Release Working Group. Todd's website.
Dave Wieneke – Director of Digital Marketing at Sokolove Law. A popular presenter who challenges established thinking with ideas that are insightful, practical, infused by experience and backed up by data. He's an accomplished designer, who published a successful chain of technology magazines and knows the technology industry from the inside out. His works to put teams, technology and techniques together to make marketing that changes markets. Currently directs digital marketing for the world's largest marketer of legal services, Sokolove Law, which has been recognized for its innovative use of social media, web site design, and their competition on one of the highest priced keywords in the world. Dave's recent work includes setting online strategy for a division of Thomson Reuters Legal, The Christian Science Monitor, and consumer branding work for Splenda and Lowes Home Improvement. Dave's website.
Pierre Berthon (Conference Co-Chair) – Clifford F Youse Chair of Marketing & Strategy and Professor of Marketing at Bentley University. His teaching and research focuses on electronic commerce, marketing information processing, organization and strategy, and management decision-making. He has written over 100 academic papers, has won several best paper awards from leading journals, and has had his research praised by The Economist. Professor Berthon has held numerous appointments at institutions throughout the world, including Columbia University, Henley Management College, Cardiff University, University of Bath, Rotterdam School of Management, Copenhagen Business School, Norwegian School of Economics and Management. Before joining academia, he worked for Lotus Engineering and Lotus Sports Cars as a development engineer. Professor Berthon has worked with various national and international organizations including Ernst and Young, Colgate Palmolive, and Monsanto.
Ian Cross (Conference Co-Chair) – Ian is the Director of the Bentley Center of Marketing Technology, a state-of-the-art marketing and research center focusing on leading edge marketing tools, techniques and intellectual capital. The CMT provides teaching, research and marketing consulting services for university and corporate partners. Ian has been at Bentley since 2001 and has over 25 years of professional marketing experience. His international professional experience was gained in senior marketing management positions with IBM, Eastman Kodak, Thomson Reuters, Wang, as well as start-up opportunities with Yourdon, Insyde Software and Turn On Media. Ian has served on the board of New England Direct Marketing Association and IdeaSphere and is actively involved in Boston-area Interactive Marketing, Social Media and E-Commerce organizations. He is also serves on the advisory board of a number of business organizations.
Bruce D. Weinberg (Conference Co-Chair) – Inc Magazine's Netty Professor and Chair of Bentley University's Marketing Department is expert in digital marketing and social media. He is most well known for his Internet Shopping 24/7 Project where he shopped exclusively online for one year and became the world's first online shopping blogger in 1999. He has won teaching and research awards, and has held previous appointments at Northwestern University's Kellogg School of Management, University of Texas at Austin McCombs School of Business, Boston University's School of Management and Tufts University's Fletcher School of Law & Diplomacy. His Wall Street Journal article on "The Secrets of Marketing in a Web 2.0 World" was the WSJ's most emailed article for two consecutive days; and his article on social media strategy is forthcoming in Harvard Business Review. Professor Weinberg earned his BA in Mathematics/Computer Science and his MBA at Boston University, and his PhD at MIT Sloan School of Management.
When & Where

Bentley University
Wilder Pavilion
175 Forest Street
Waltham, MA 02452


Friday, May 6, 2011 from 7:45 AM to 12:30 PM (EDT)
Add to my calendar