Going International for the Small Business Owner with Valerie Berset-Price

Thursday, November 8, 2012 from 6:00 PM to 9:00 PM (PST)
Event Details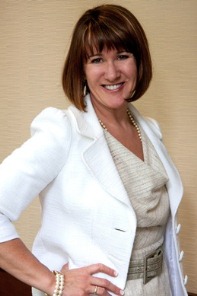 About the Program
When it comes to international expansion, most business owners have been advised to leave that concept to the companies that are rich and famous, as it is often described as a costly, dangerous, complex and disruptive process. Not so.
Thanks to technology and the reach available at our finger tips, marketing one's products and services is as easy as marketing them across state lines—as long
as you're aware of how to do it and what crucial pitfalls to avoid!
In this session, Huffington Post's International Business Expert and Independent Consultant Valérie Berset-Price will demonstrate why it's essential for a small business owner to think in international terms since inception nowadays, as well as how a small business owner can access and then put to work the myriad information available to assess where to sell/buy/outsource his or her products/services in the international arena.
Participants will leave the session aware of the megatrends at play with regard to the type of customers who await their business in the emerging markets and the resources available to market a product and or service internationally on a shoestring.
Read more about Valerie's take on small business going international.
With over 15 years of international business development experience as a dual citizen of Switzerland and the United States, Valerie is an experienced consultant, cross-cultural trouble-shooter, international speaker, and trainer. She offers practical insights on the essential tools necessary to achieve meaningful and profitable business results internationally.
Valerie has an extensive entrepreneurial background in international business development and cross-cultural training. Over the past fifteen years she has worked for Swiss, Taiwanese, South African, French, Brazilian and U.S. companies. Valérie specializes in international troubleshooting, cross-cultural mediation, intercultural communication, and international strategies for management executives.
Valrie is a graduate of Swiss International Business School and the Monterey Institute of International Studies. She is also a North American Small Business International Trade Educators (NASBITE.)
Valerie is an international business expert for the Huffington Post, a frequent contributor to Training Magazine, the Vancouver Business Journal and other trade publications. She has lectured at Portland State University, the University of San Diego, and Oklahoma State University.
Through her "Professional Passport®: Work Anywhere with Confidence" curriculum, Valérie provides training that brings the global business world into focus, bridging cultures to succeed in today's global marketplace. The World Customs Organization, a United Nations agency, has solicited her training program to be included in the training of Customs officials in 178 countries.
Valerie is fluent in English, French and Spanish. She resides in Portland, Oregon, U.S.A. with her husband and daughter.
Admission is $20 in advance and $25 at the door. 

Save by purchasing seminars in bundles of 4 for $60. 

Learn More.
Consider becoming an Annual Subscriber. Subscriptions cost $100 and allow you to attend unlimited seminars. Learn more.

Coupons, 4-Packs and Subscriptions are redeemed by clicking "Enter Discount Code", entering your unique code, and clicking "Apply Discount"
When & Where
43 SW Naito Parkway
Portland, OR


Thursday, November 8, 2012 from 6:00 PM to 9:00 PM (PST)
Add to my calendar
Organizer
Mercy Corps Northwest

Do you feel stuck in your business because of lack of information? Classes at Mercy Corps Northwest offer you a deep exploration in a range of business topics covering technology, marketing, finance, law, and more. Our classes give you actionable tools to apply directly to the business problems you are facing today. We also create a forum help you to connect with entrepreneurs just like you and develop a stronger network.
Classes are taught by professionals who are experts in their fields. They bring a diverse set of knowledge to the classroom, and are receptive to individual business problems. Learn more about our presenters.
Mercy Corps Northwest works to assist motivated low-income individuals improve their lives through starting or expanding a small business. We provide funding, matched savings and other services that help clients increase their economic self-sufficiency through self-employment. 
More information on Mercy Corps Northwest and our other services can be found at www.mercycorpsnw.org
Stay up-to-date by signing up for our newsletter! Email Address:
Going International for the Small Business Owner with Valerie Berset-Price