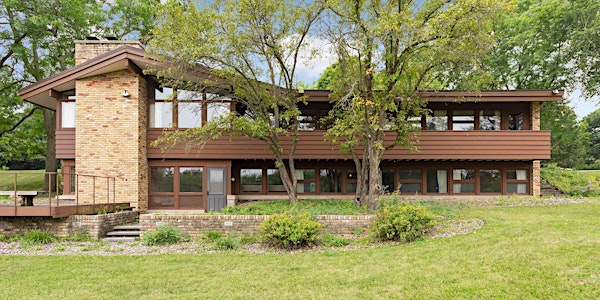 Going, Going, Gone! Broadbent Residence in Rochester, by Ellerbe and Co.
Open to All! Please join Docomomo US/MN for a tour of the Broadbent Residence in Rochester. Designed in 1959 by Ellerbe and Company
When and where
Location
Broadbent Residence 2410 Hillside Lane SW Rochester, MN 55902
About this event
In-Person Event. Open to All Fans of Modernism.
Thursday, July 29, 2021.
6pm to 7:30pm. Registration is required!
The market for Midcentury homes remains brisk, and the Going, Going, Gone! tour series follows pace, featuring the Broadbent Residence in Rochester, MN!
For sale for the first time since its construction in 1959, This absolutely stunning residence was designed by Ellerbe and Company, a renowned commercial architecture firm. The principal designer on the project was Tom Van Housen.
The original owner was an enthusiast of Frank Lloyd Wright's architecture, and had Ellerbe Associates design this ranch house in a Usonian Style in the Merrihills development; L-shaped configuration with brick and redwood siding; the walk-out back has walls of windows not obvious from the private, low street-side; open and airy interior plan.
This original owner home opens up to long views from the walls of windows and full length balcony. Large entry and vaulted living / dining areas are designed for entertaining. The bedrooms, bathrooms and office rooms allow private quarters for family and/or guests. The expansive, private hilltop lot of nearly 3 acres hides a concrete swimming pool of the 1960's era (currently filled in so the condition is unknown!). This large home invites versatile lifestyles and a wonderful setting just south of downtown Rochester and the Mayo Clinic!
Joining us for the tour will be one of the original owners' children, who grew up in the home!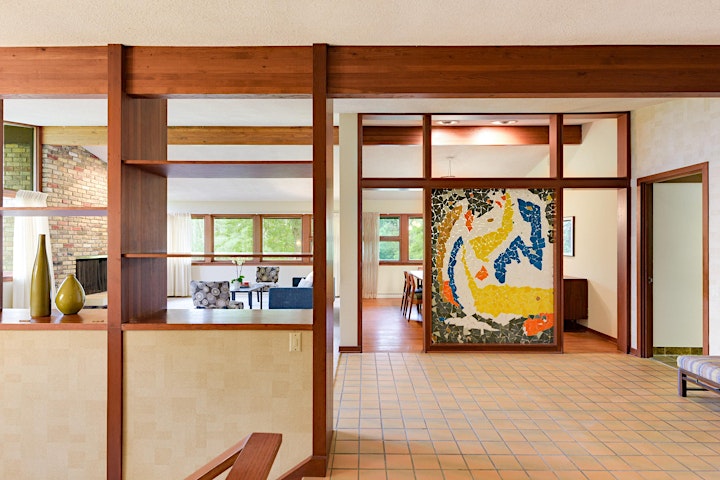 Maximum of four tickets per registration. Please include name and email for everyone in your party.
Please note that all tour attendees must have a printed or electronic EventBrite ticket in their name.
Please park on-street and pay close attention to area parking restrictions!