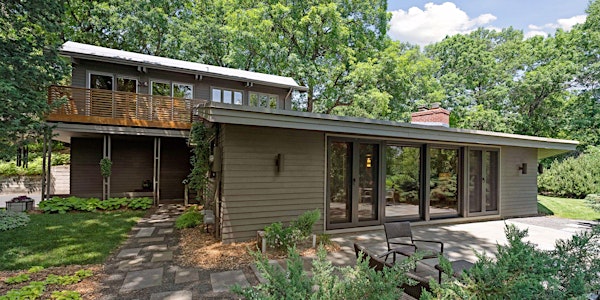 Going, Going, Gone! Boynton-Cutright House by Close Associates
The Docomomo US/MN Going, Going, Gone! series of tours continues, featuring this 1950 Bloomington home designed by Close Associates!
When and where
Location
Boynton-Cutright House 180 Norman Ridge Drive Bloomington, MN 55437
About this event
In-Person, Members Only Event!
Thursday, July 15, 2021.
5pm to 6:30pm. Registration is required!
This home will be offered for sale later in 2021. Docomomo US/MN members have the opportunity to see it first!
This Going, Going, Gone! event is a perfect example of exactly what we talk about and align our preservation goals around! The current owners, Laurie and Laurent Dechery, bought this MCM gem that was being marketed as a tear down in 2009. Designed by Win and Lisl Close for Dr. Ruth Boynton (U of M) and her partner Prudence Cutright (Macalester College), built on an expansive, hilltop, private, West Bloomington lot for these two passionate gardeners!
The Dechery's saw the beauty of the home, design and the site and set out to bring life back to the extensive interior redwood throughout, doing much of the refinishing work themselves. Together with Gar Hargens (current principal of Close Associates), they creatively combined the original back-to-back bathrooms, incorporated simple upgrades to the open kitchen, redefined the staircase and railing system, added custom (built onsite) window and door panels and added exterior finishing touches to the many decks and patio areas. The result is purely exquisite and showcases all of the original architectural intentions!
Join Docomomo US/MN in-person for a walkthrough of this home and meet the owners for their conversation, "Saving a Gem!"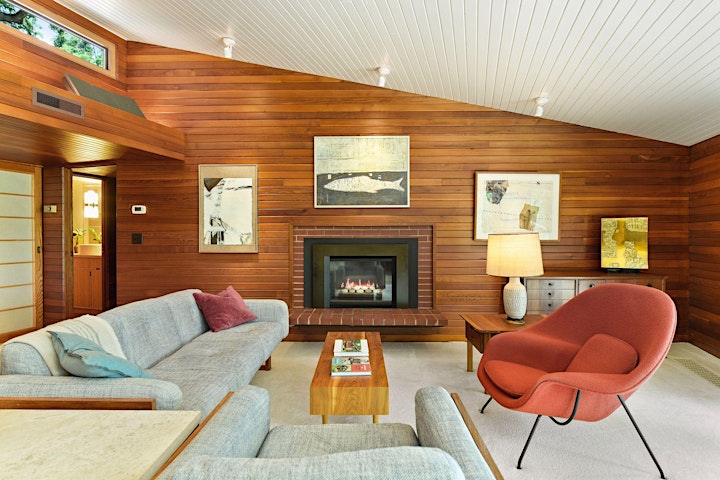 Docomomo US/MN members can bring one guest each. Maximum of two tickets per registration. Please include name and email for everyone in your party.
Please note that all tour attendees must have a printed or electronic EventBrite ticket in their name.
Please park on-street and pay close attention to area parking restrictions!