Going Global: China, Palo Alto--now at Ming's

Thursday, September 8, 2011 from 12:00 PM to 1:30 PM (PDT)
Event Details
Royse Law Firm Presents
Going Global: China--New Location (Ming's)
Are you planning to expand your U.S and China business?  Get the latest information from experts on legal considerations, finance, the regulatory environment, intellectual property issues, common mistakes, and expansion and cultural tips. 
Note: This seminar is for business executives, entrepreneurs, owners and investors.
Speakers: Roger Royse of Royse Law Firm (moderator), Adam Yin of Samuel H. Wong & Co., Xiao Liu of The Law Office of Xiao Liu, and Justin Smith of High Street Partners.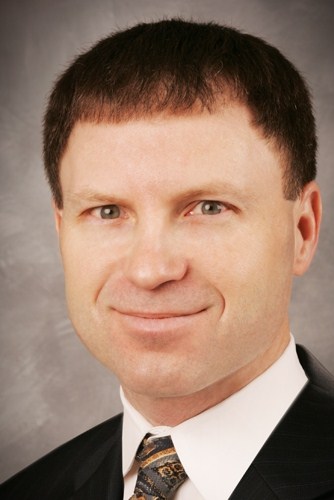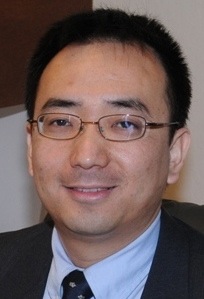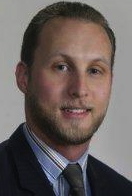 Roger Royse, Adam Yin, Xiao Liu, and Justin Smith.
Roger Royse is the founder of Royse Law Firm, a business and tax law firm with offices in Northern and Southern California. Roger practices in the areas of corporate and securities law, domestic and international tax, mergers and acquisitions, and fund formation.  His clients include emerging and middle-market companies and high net worth individuals.  Roger has represented companies in a variety of industries, including clean tech, internet, life sciences, entertainment and new media, sports, real estate, retail and mobile devices and applications.  Practicing since 1984, Roger's background includes work with prominent San Francisco Bay area law firms as well as Milbank, Tweed, Hadley and McCloy in New York City.  Roger has also served as an adjunct professor at the Golden Gate University Masters of Tax program.  He is a frequent speaker, writer and blogger for bar associations, CPA organizations, and business groups. Roger recently launched Royse University, a venue for sharing knowledge and ideas.
Adam Yin of Samuel H. Wong & Co. graduated from Beijing Medical University and pursued his MBA at The Paul Merage School of Business at UC Irvine. He has seven years of experience in the pharmaceutical industry and five years of accounting and auditing experience.  Adam is also a certified public accountant in the U.S.A.
Xiao Liu of The Law Office of Xiao Liu is a licensed lawyer in California, New York, Illinois and China with over 14 years of transactional and commercial experience concentrating on China related inbound and outbound transactions, general corporate, mergers & acquisitions, private equity and securities regulations.  Ms. Liu spent 12 years working in large law firms in Chicago (Bell, Boyd & Lloyd LLP, now K&L Gates), Hong Kong (Herbert Smith) and Beijing (Zhongxin Law Offices) before forming the Law Office of Xiao Liu. She represents companies on setting up representative offices, joint ventures and wholly foreign owned enterprises in China, conducting buy-outs and mergers and acquisitions with Chinese private and public companies, advising on IPOs in China and/or international placement under Rule 144A/Regulations S and other China related cross-board transactions. Ms. Liu also advises businesses on Chinese legal issues including general corporate, corporate regulatory compliance, contracts, intellectual property, real estate, employment and litigation. Ms. Liu has handled a wide variety of transactional matters in a variety of industries including thermal power, petroleum, infrastructure, iron, media, high-tech, technology trade, pharmaceutical and mutual fund and she is quite familiar with Chinese legal systems and regulatory compliance issues of Chinese government. During years of practice, she has maintained very good relationship with Chinese government authorities and other professional organizations. She is an excellent problem solver in dealing with corporate regulatory compliance issues. Ms. Liu received her LL.M. from Northwestern University School of Law. She received her LL.B. from Beijing Technology & Business University and LL.M. from Renmin University of China School of Law.
Justin Smith, based in San Francisco, oversees High Street Partners' (HSP) advisory client engagements. With HSP, Justin serves as a trusted advisor to companies attempting to navigate the complexities of international operations. Prior to joining HSP, Justin was Senior Director of Economic Consulting Services for Alvarez & Marsal Taxand LLC in San Francisco.  With a wealth of international experience, Justin's expertise is in transfer pricing and restructuring, with exposure to HR and Compliance.  Having graduated from Claremont McKenna College, Justin holds a Bachelor of Arts with cum laude honors in Economics and Accounting.
Don't miss this informative session--admission is limited--reserve today.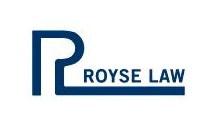 When & Where

Ming's
1700 Embarcadero Road
Palo Alto, CA 94303


Thursday, September 8, 2011 from 12:00 PM to 1:30 PM (PDT)
Add to my calendar
Organizer
Royse Law Firm (www.rroyselaw.com) is a corporate and tax law firm with offices in Palo Alto (headquarters), San Francisco and Los Angeles.  Established in 2006, Royse Law Firm serves emerging and middle-market clients in the areas of corporate law, securities, domestic and international tax, mergers and acquisitions, fund formation, labor and employment law, and trust and estate planning.  The firm serves clients in clean tech, technology, e-commerce, mobile, life sciences, entertainment and new media, sports, real estate, retail and service.  Royse Law Firm is noted for exceptional depth in domestic and international tax; many of the firm's clients have international operations.