Going From Defeated to Determined
Description
Tara Costa presents "Going from Defeated to Determined," an event created to inspire change within yourself. Just when you think you cannot do it, Tara will teach you what it takes to lead a healthy lifestyle. The event will include the opportunity to watch theThe Biggest Loser with fan favorite, Tara Costa!
Doors will open at 6:00 PM
Registration will begin at 6:30 PM
Tara's Presentation will begin at 7:00 PM
Biggest Loser Season 15 Premiere will begin at 8:00 PM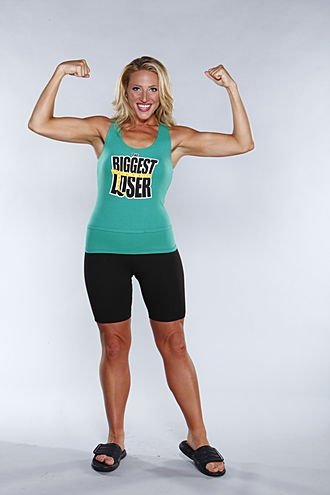 A NIGHT WITH TARA + BIGGEST LOSER PREMIERE:
Tara Costa Presents "Going from Defeated To Determined." A presentation to help you make the changes necessary to become more physically, emotionally and mentally fit. The presentation will be followed by the opportunity to watch the The Biggest Loser with fan favorite, Tara Costa!
LOSE IT TO WIN IT CHALLENGE:
Participants in this 10 week program will be given the tools to make positive changes in their lives in order to kick start a healthy lifestyle just in time for the new year. Don't live in the New York Area? We have a created a program for you to participate virtually - purchase the "Lose It To Win It" 10 Week Challenge Nationwide ticket for access to the program!
If you cannot make the Biggest Loser Premiere Party, you can still participate in the "Lose It To Win It" 10 week Challenge! Additional weigh-ins will be held at Bethpage PAL Hall.
When: Wednesday, October 9th, 2013
Time: 11 AM - 1 PM and 7 PM - 9 PM
Where: Bethpage PAL
Lee Gendron Memorial Hall
428 Stewart Avenue, Bethpage NY, 11714
The Final Celebration will be held on December 17th at 7PM-9PM for the local New York 10 week challenge residents!
DON'T MISS THIS OPPORTUNITY TO BE INSPIRED BY A TRUE WINNER WHO PRACTICES ALL THAT SHE PREACHES!
*A portion of the proceeds will benefit the Tara Costa Inspire Change Fund

Organizer of Going From Defeated to Determined
Don't tell Tara she can't do something because she will prove to you that where there is a will there is a way! Throughout season seven of NBC's hit series "The Biggest Loser," Tara proved you could go from DEFEATED TO DETERMINED. During her 18 weeks on campus she never "fell below the yellow line." She won a record setting - eight challenges, the most of any contestant in the show's history. Not only did Costa make show history but she dramatically pulled a car during two challenges, demonstrated her determination weekly and inspired millions with her heart, spirit and resolve during her journey of losing 155 lbs.