Going Corporate!

Monday, June 8, 2015 from 6:30 PM to 9:00 PM (CDT)
Event Details
Going Corporate

Build the Business that You Love with Coaching for Organizations

Ann Farrell, CPCC, PCC
The Corporate Success Coach
Master Executive, Leader and Business Success Coach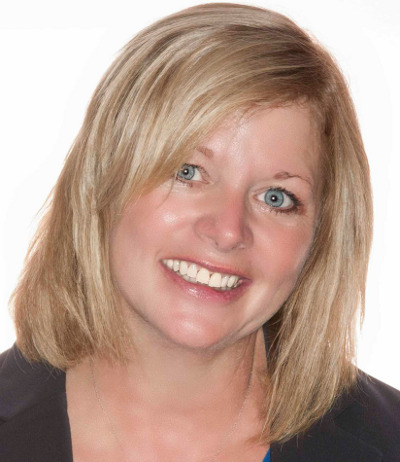 In this interactive and experiential workshop, you will learn the "whys" and "hows" to growing the business that you love with coaching for organizations and corporations.
This content-rich approach includes real talk about the best strategies for landing, delivering and managing executive, leader and organizational coaching as well as the chance for the participants to capture their great "voice" as the critical first step in the process.
You will learn
The advantages of coaching in organizations and corporate
What they need to know, grow and show to coach in organizations and how they can meet these requirements
How to identify and enroll their best target market by identifying their "voice" using the Target NIche Identifyer and Enroller process for their best plan for success
A proven approach to land, deliver and manage coaching engagements in organizations and corporate
Proven strategies to grow a coaching business with executive, leader and professional coaching by growing both the client and revenue streams.
A proven approach to building the business that you love and that loves you back!   
AND Ann has decided to gift all attendees with her "Coaching for Corporate Starter Kit" (normally sells for $99)!
---

Meeting Schedule:
| | |
| --- | --- |
| 6:30 to 7:00 pm |  Networking and Light Dinner |
| 7:00 to 7:15 pm |  Welcome and Announcements |
| 7:15 to 9:00 pm |  Program |
---

Ann Farrell, CPCC, PCC
I am an executive, business and leadership coach who ignites high performance in people and organizations through "InPowered" Leadership. My passion for empowering people to fully step into their personal and professional best is at the heart of my coaching. "Only when we step out of the "role" and into the "real" can we reach our full potential." As the only woman to rise from entry level to the top of the house in the 150-year history of my Fortune 200 company, I combined my 30-years of corporate experience testing what works best with coaching best practices to create my trademarked programs and tools that consistently deliver great results for my clients and my client companies which now include Fortune 500 companies including GE, the Chicago Cubs Organization, wildly successful small businesses and top performing individuals.
My signature leadership development coaching system for executives, leaders and teams has been selected by more than 80 corporate coaching firms now licensed and using it for all of their coaching engagements. Additional programs include "Quantum LEAPS for Leaders", "Quantum LEAPS for Women", Quantum EQ, (Emotional Intelligence), Quantum Game Changers (Innovation), Quantum Start™ (Successful On-boarding), SOAR to Success (6 month virtual "next level" leadership program), "You InPowered™", "Leader InPowered™", "Women InPowered™", and Quantum HHP Team are all part of the Quantum Endeavors® Quantum i2i (Insight to Impact) Development Programs offering.
CAREER ACHIEVEMENTS
NAVISTAR INTERNATIONAL CORPORATION (JUNE, 1976 – JUNE, 2006)
VP, Purchasing and Logistics - Led an $8 billion purchasing organization to breakthrough levels of profit contribution
VP, Program Management- Led cross-functional product development driving a billion dollar program from concept to market, 2800 people
VP, Human Resources and Leadership Development – Led leadership development and cultural change accountable for over 5000 employees
A 30-year career of exceptional performance and impact in positions including finance, treasury, strategy, transportation, purchasing and human resources
Board Member, Women of the World (3 years)
Board Member, Benedictine University Masters in Leadership (3 years)
Executive Company Chair, United Way Organization (3 years)

I have been a mentor, coach and "real" model to many throughout my career. I am a highly credentialed Master Executive Coach, Certified Professional Co-Active Coach (9/7/06), Senn-Delaney Master Coach (1998), Marshall Goldsmith (2013) and credentialed by the International Coach Federation as a Master Certified Coach Applied, one of less than 500 coaches worldwide to earn that distinction.
Client companies include: The Chicago Cubs Organization, General Electric (GE), Navistar International, Allstate Insurance Company, British Petroleum (BP), Alcoa Corporation, CDW, DeVry Education Group, Chamberlain College of Nursing, Ohio State University, Northwestern University, National Speakers Bureau, Players Choice, Sara Lee Corporation, Capstone Financial Advisors and more.
When & Where

DePaul University (O'Hare Campus)
Triangle Plaza Building (2nd Floor)
8770 W. Bryn Mawr
Chicago, IL 60631


Monday, June 8, 2015 from 6:30 PM to 9:00 PM (CDT)
Add to my calendar