Going Big in Small Places: Millennials Make Their Mark in America's Towns
Sales Have Ended
Registrations are closed
Thank you for your interest in this event. Ticket sales have ended; however a recording of the call is available online at orton.org.
Sales Have Ended
Registrations are closed
Thank you for your interest in this event. Ticket sales have ended; however a recording of the call is available online at orton.org.
Description

Millennials, the group that range in age from 22 to 37, more than any generation before them, live lives driven by technology. Technology has given them freedom to work anywhere and also keeps them constantly connected to friends and family. Place, it seems, is irrelevant.
So, it might seem counterintuitive that Millennials would choose small towns. But many of them are—and in numbers defying conventional wisdom about so-called "brain drain" from rural America. Ben Winchester, who has spent his career studying trends in rural migration of all age groups, shares his data and sets the stage for an insightful discussion with three Millennials who have chosen towns and small cities and are contributing to the vibrancy of the places they live in a big way.
Wednesday, November 14, 1-2 p.m. EDT Free! Register today.
(If you can't join us for the live call, please register and we will send you the call recording.)
Presented in partnership with: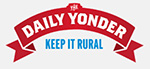 Featuring: Whitney Kimball Coe, coordinator, National Rural Assembly, Athens,Tennessee; Brittany Grimes, director of public relations and marketing, Carl Sandburg College, Galesburg, Illinois; Bree Henderson, owner, Polished & Proper Barbershop & Shave Parlor, Laconia, New Hampshire; Ben Winchester, senior research fellow, University of Minnesota Extension, Center for Community Vitality.
Ben Winchester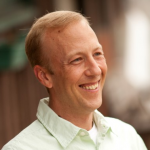 Rural sociologist Ben Winchester is a Senior Research Fellow for the University of Minnesota Extension, Center for Community Vitality. His myth-busting research is helping to rewrite the rural narrative. Specifically, contrary to commonly held views about "brain drain" in rural communities caused by the exodus of younger people, he has documented and studied the influx of "newcomers" – age 30-49 – to identify the social and economic opportunities of "brain gain." He also analyses rural community leadership and the impact of the baby boomer retirements on the housing supply.
Winchester received his bachelor's in mathematics and statistics from the University of Minnesota, Morris, and his master's in rural sociology from the University of Missouri, Columbia. He was a founding employee at the Center for Small Towns, an outreach and engagement program at the University of Minnesota, Morris and specializes in community development, demographic analysis, data visualization, and moving communities away from anecdata.
Whitney Kimball Coe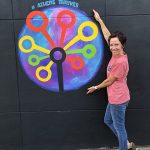 Whitney Kimball Coe serves as coordinator of the National Rural Assembly, a rural movement made up of activities and partnerships geared toward building better policy and more opportunity across the country. In 2017, she was a featured speaker at the inaugural summit of the Obama Foundation and a guest on the radio program On Being with Krista Tippett. In 2018, she spoke at the Aspen Ideas Festival. Her focus on building civic courage in communities is directly tied to a practice of participation in her hometown of Athens, Tennessee, (pop. 13,700) where she lives with her husband Matt and daughters, Lucy and Susannah. Coe has a master's in Appalachian studies from Appalachian State University in North Carolina and an undergraduate degree in religion and philosophy from Queens University of Charlotte.

Link to Whitney Kimball Coe address at Obama Foundation https://vimeo.com/241014158

Link to Daily Yonder article on Whitney Kimball Coe's address: https://www.dailyyonder.com/practicing-small-town-art-participation/2017/11/02/22146/#
Brittany Grimes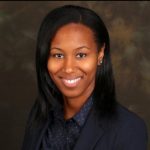 Brittany Grimes is director of public relations and marketing at Carl Sandberg College in Galesburg, Illinois (pop. 31,000) (Heart & Soul 2016-18) While not a native Illinoisan, Brittany Grimes was born with the heartland in her blood. Brittany was taught to serve her community through her maternal grandparents W.C. and Thelma Jackson. Mr. Jackson was the first African-American alderman in Galesburg. He would frequently bring her to City Hall and on his errands about the city. She grew up in Galesburg cultivating her love of community with Mrs. Jackson at the local community center. Upon graduating from high school, Brittany, attended Virginia State University a Historically Black University in Petersburg, Virginia, majoring in marketing. Attending an HBCU continued to reinforce her service to her communities through the Honors Program. After graduating magna cum laude, Brittany started to work for a Fortune 100 company in the greater Washington D.C. area. She served various volunteer roles to organizations throughout her M.B.A program at the University of Maryland and through her employment.
As any Midwesterner, Brittany felt a beaconing back to the Midwest. Not allowing the economic crisis to define her town or her region, Brittany began to contribute to the community that raised her. In 2016, she was introduced to Galesburg's Community Heart & Soul project, Galesburg on Track. Brittany has been involved with the core Heart & Soul Leadership Team and Stewardship Team. She is also a member of Support Group for African American Affairs, NAACP, Community Relations Commission, Streaks Moms & Dads, and Young Professionals of Galesburg.

Blog post on Brittany's legacy of giving: https://www.orton.org/carrying-on-a-legacy-of-giving/
Bree Henderson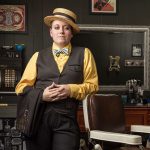 Bree Henderson is a Master Barber Instructor and small business owner in Laconia, New Hampshire, (Heart & Soul 2014-16). After serving in the US Air Force, the Ohio native, who was 23 years old at the time, decided to take a risk, establishing a barber shop in the struggling downtown of this town of 16,500. Six years later Polished & Proper Barbershop & Shave Parlor has grown and moved to a larger space also in the downtown. Meanwhile, a coffee shop, restaurants and other small businesses have sprouted up contributing to a revitalization. Bree is active in the community, volunteering on several committees and boards for both non-profit and municipal organizations.
Fran Stoddard, moderator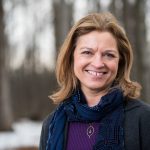 A national award-winning producer of video programs, Fran produced and hosted a popular interview program on Vermont Public Television for more than a decade. She frequently serves as moderator for community events and has served on numerous non-profit boards.