About this Event

Going Beyond Simulcast with Priscilla Shirer, formerly known as the Priscilla Shirer Simulcast, will take place on April 25, 2020. Along with Priscilla Shirer, one of today's top Bible teachers, Christian recording artist Anthony Evans will lead worship via simulcast.
Presented by the Nashville-based publishing company, LifeWay Christian Resources, the Going Beyond Simulcast brings women together from all across the globe in their churches or homes for a day of biblical teaching, prayer, and worship.
The simulcast event begins at 8:00 am to 4:00 pm (EST) with multiple breaks.
Cross Tabernacle is located at 2929 North 7th Street in Terre Haute, IN 47804.
To find out more information attending the Going Beyond Simulcast, contact Cross Tabernacle at (812) 466-7241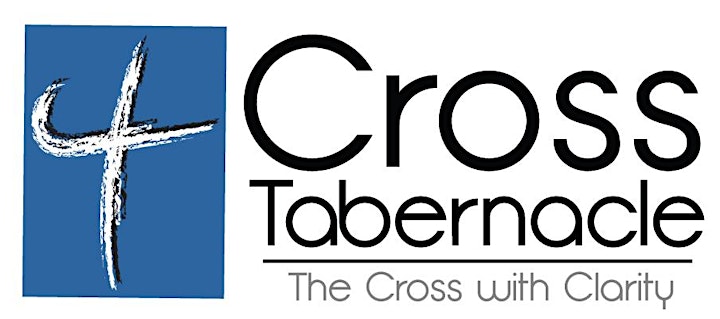 About LifeWay Women's Events and LifeWay Christian Resources
LifeWay Women's Events is a trusted source for biblical events and training. Each year, more than 100,000 women participate in the events held throughout the world. LifeWay Christian Resources, established in 1891 in Nashville, is one of the world's largest providers of Christian products and services, including Bibles, church literature, books, music, audio and video recordings, church supplies, and Internet services through LifeWay.com. The company is a nonprofit organization that reinvests income above operating expenses in mission work and other ministries around the world. For additional information, visit LifeWay.com.
About Priscilla Shirer
Priscilla Shirer is a wife and mom first, but put a Bible in her hand and a message in her heart, and you'll see why thousands meet God in powerful, personal ways at her live events. With a Master's Degree in biblical studies from Dallas Theological Seminary, Priscilla brings the depths of Scripture to life. She is the author of best-selling Bible studies, including Discerning the Voice of God, The Armor of God, Gideon, and Jonah, as well as the author of many books, including Fervent and the New York Times best-seller The Resolution for Women. She and her husband, Jerry, lead Going Beyond Ministries. They count it as their greatest privilege to serve every denomination and culture of the church.
About Anthony Evans
For almost two decades, Anthony Evans has voiced the gospel with a melodic, thought-provoking style, and has emerged as one of Christian music's top worship leaders and singer/songwriters. Along the way, Anthony has released ten solo projects, (the last two climbing all the way to #1 on Billboard's Top Gospel Album charts), released his first book, Unexpected Places, sung in numerous music videos, acted in a movie, and performed as "Beast" in a Disney Hollywood Bowl production of Beauty and The Beast. In addition, he has collaborated on inspirational events with his father—beloved pastor and international speaker, Dr. Tony Evans, and his sister—author and speaker, Priscilla Shirer.
In recent years, Anthony has been working in Los Angeles, where he appeared on NBC's hit show The Voice and has been doing vocal production for TV and film. This sojourn in LA has led him to think more progressively about his music: he desires to communicate in terms that connect with people spiritually, no matter where they are in their faith journey, without compromising his own faith and message. This focus, along with his powerful, one-of-a-kind voice, has allowed Anthony to vibrate the doors of the church and to venture beyond.