Description
There is a common scenario that all developers face from time to time: we are going to deploy an application and we need to prove that it is going to respond well under pressure.
Is the server enough? How can I be sure that the application is going to respond correctly to 1000 requests per second?

There are tools, techniques and helpers that will help you get the most of your application before opening it to the public and help you choose and set the right combination of software and hardware. Also, you can choose to rebuild a critical part of your application in Goliath, a non-blocking web server and framework that can speed up things with a minimum effort.

In this workshop we are going to be developing one very simple application in Ruby On Rails that we will port to Goliath, test them with two tools that will squeeze the apps to the top and compare results on how they performed. We will identify issues and solve them and talk about tools for auto-scaling applications.

When the workshop is over, you'll be able to deploy an application confident that the environment and tools chosen is enough to match your expectations.
This workshop will be conducted by Juan Pablo Genovese.
Prerequisites:
* Laptop with Ruby 1.9.2+ and any OS with compilation utilities (GCC, DevKit, etc) and running JVM (Oracle / OpenJDK).
* Basic understanding of Ruby on Rails 3 (2+ months experience).
About the trainer:
Juan Pablo has been developing software since he was 18 years old. With 16 years of experience and non-stop learning and having worked in companies of different sizes and industries, he turned to Ruby back in 2006. Since then he fell in love with the language and started developing web applications with Rails and scripting everything he could in Ruby. Currently working for Altoros, he is one of the most experienced Tech Leads in the company.
We also encourage you to attend Juan Pablo's lightning talk "Where is my scalable API?"at Los Angeles Ruby Conference on Saturday, 02/23/2013
You can learn more about the conference at this link: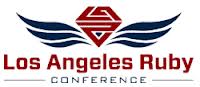 Organizer of Going Beyond Rails - Scale Non-synchronically
Dave Nielsen
Dave Nielsen founded Silicon Valley Cloud Foundry Meetup on October 20, 2011. Since then, the group grew to more than 1,300 members, and laid the foundation for over 20 meetup groups in 20+ cities and 7+ countries.
Dave is a Developer Advocate at Redis Labs. Prior to that, he was co-founder of CloudCamp, and principal consultant at Platform D. With over 12 years of developer marketing experience, Dave helped companies such as PayPal, Wetpaint, Nirvanix, Strikeiron create and run their own developer programs.
Altoros
Altoros became the founding sponsor of over 10 local Cloud Foundry communities in the US and Europe.
Altoros integrates solutions offered by the Cloud Foundry ecosystem. Altoros customers are among the first to create and monetize application-driven competitive advantages with Cloud Foundry. With 250+ employees across 8 countries, Altoros is behind some of the world's largest Cloud Foundry deployments. Altoros is one of the founding members of the Cloud Foundry Foundation.