Godzilla vs Kong (2021) 8:20 Fri & Sat May 14th-15th @PridesCornerDriveIn
Friday May 14th & Saturday May 15th! Godzilla vs Kong (2021) PG-13 Showtime approximately 8:20PM Gates open by 7:30 PM perhaps earlier
About this event
$15 TICKET is for one CAR and all its occupants for the Single Feature!(See ticket info for restrictions)
What a deal!
Showtime is approximately:8:20PM
Gates open by 7:30PM perhaps earlier...
FOR ADMITTANCE TO THEATRE!!!
...at the boxoffice...
💫 Printed Ticket is preferred!
Can't print no problem...
🎥 We can and will check in cars by
ticket purchaser's full name if unable to print out tickets!*****
It is a SINGLE FEATURE evening and we hope you will join us!
Kong and his protectors undertake a perilous journey to find his true home. Along for the ride is Jia, an orphaned girl who has a unique and powerful bond with the mighty beast. However, they soon find themselves in the path of an enraged Godzilla as he cuts a swath of destruction across the globe. The initial confrontation between the two titans -- instigated by unseen forces -- is only the beginning of the mystery that lies deep within the core of the planet.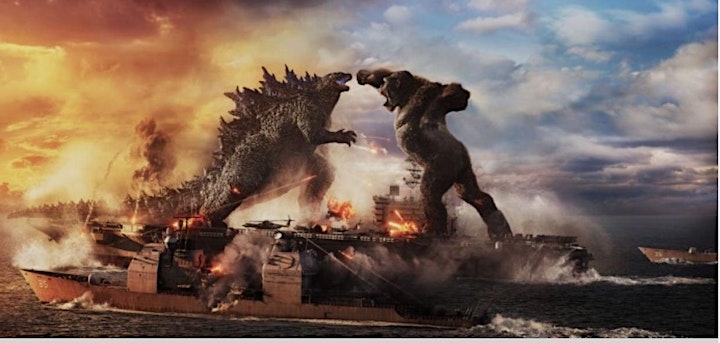 Organizer of Godzilla vs Kong (2021) 8:20 Fri & Sat May 14th-15th @PridesCornerDriveIn